Making the Church Irresistible Again
Once upon a time there was a version of our faith so dynamic it captured the attention and eventually the heart of the very empire responsible for crucifying our Lord. Once upon a time the church was irresistible. I believe the church can be irresistible again. I'm convinced that much of what makes the average […]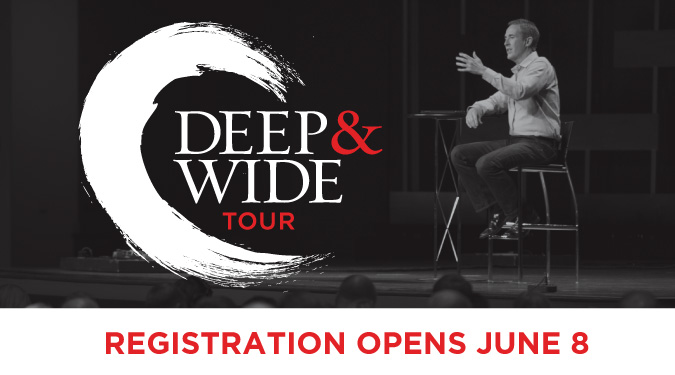 Once upon a time there was a version of our faith so dynamic it captured the attention and eventually the heart of the very empire responsible for crucifying our Lord.
Once upon a time the church was irresistible. I believe the church can be irresistible again.
I'm convinced that much of what makes the average church so resistible are the very things the church must resist. I've committed my life to helping the church and church leaders recapture irresistible.
For that reason I'm launching a new one-day tour this fall, designed to help church leaders turn up the irresistible in their programming, preaching and community presence. While I can't promise to fill your cup, I can promise to empty mine as it relates to what I've learned these past 25 years about creating churches unchurched people love to attend.
The day will be structured around four talks delivered by me, along with two extended Q&As.
The content will be practical, actionable, biblical and field-tested. Dozens of churches of all sizes in the U.S, Canada and Latin America have embraced our model and approach to ministry. I'm confident you will find much to adapt and apply to your current ministry context.
I will be partnering with Orange Tour on five tour stops this fall. Registration opens on June 8. For one day only save big on Orange Tour and Deep and Wide combo tickets.
For a list of cities and dates, and to register, visit www.deepandwidetour.com.
The church changed the world once. There is still much about our world that needs to change. To be the catalyst it once was, the church must recapture the aroma of irresistible. If the thought of that makes your heart beat a little bit faster, you are the kind of leader I want to spend a day with.
Thanks for considering,
Andy Stanley
Follow Us
Stay connected to us and be the first to know about exclusive deals and upcoming events.