How to Get the Most Out of a Conference
There are so many great conferences out there. Sometimes just picking what to attend can be a monumental task. If budgets and time were no object, we could attend them all, but sadly that just isn't a reality for most of us. A great conference can be instrumental in helping us develop a vision and […]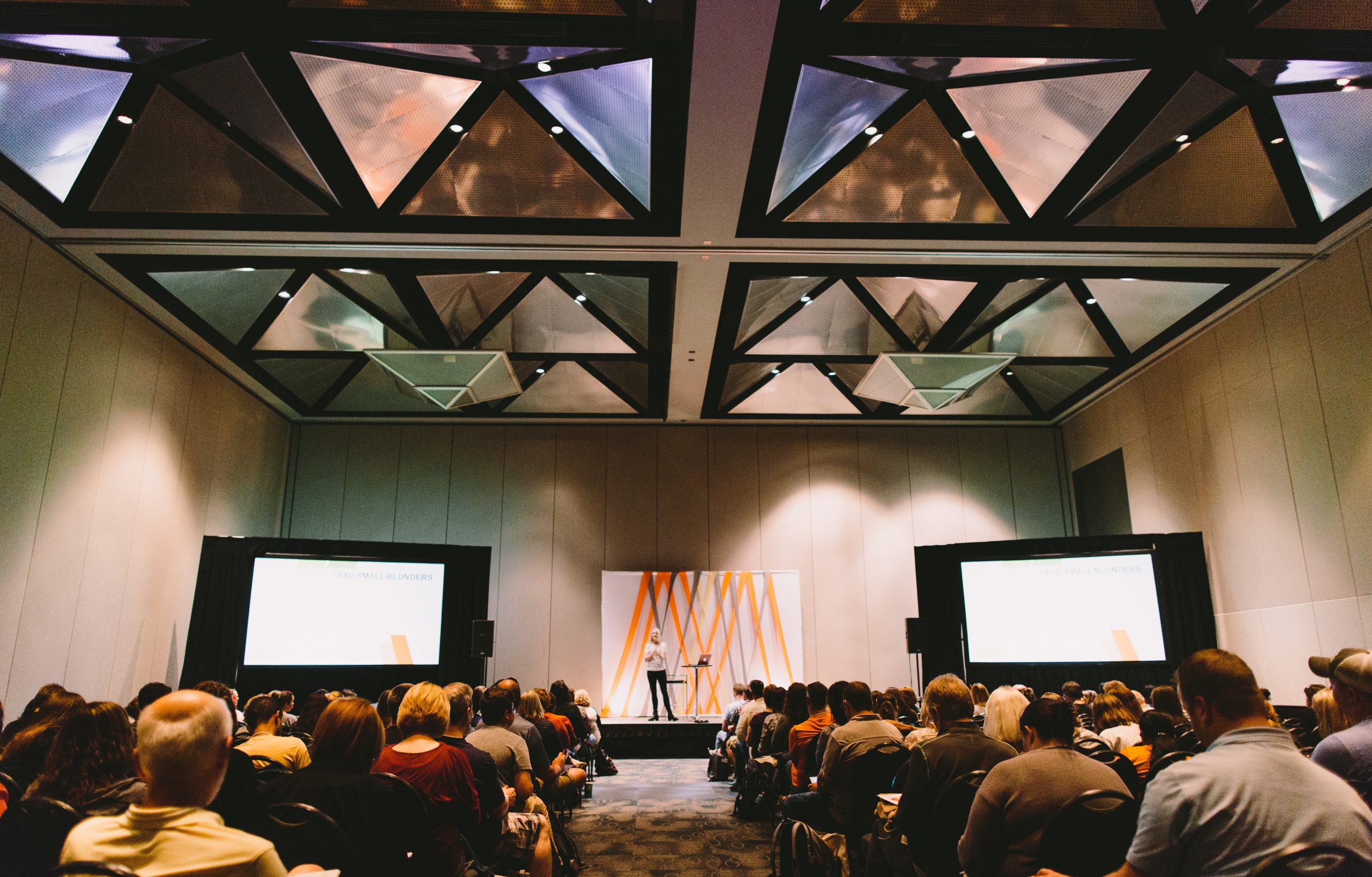 There are so many great conferences out there. Sometimes just picking what to attend can be a monumental task. If budgets and time were no object, we could attend them all, but sadly that just isn't a reality for most of us.
A great conference can be instrumental in helping us develop a vision and direction for where we want to go. Conferences open us up to concepts and strategies we might have never thought about or considered on our own. Conferences expose us to what others are doing in different contexts across the nation, and sometimes the world. We can hear the successes and failures of other leaders who are on the same trajectory as we are. We can also get access to materials and education that we can't get anywhere else.
Most conferences last two to three days. It can most definitely feel like we are drinking through a fire hose in terms of new information. Many people will get information overload at some point during a conference, with their brain inevitably shutting down at some point. So how can we get the most out of the conferences we choose to attend so that our time and money is well spent at the end of the day? Here are some best practices that we want to share with you so your conference experience this upcoming season is as fulfilling as it should be.
1. Arrive a day early. Travel will always create a fog in your brain. Airports, rental cars, and hotels are all new experiences that you need to become acclimated with. When you arrive a day early to the conference, you are giving your brain time to reset so when you arrive at the conference you are fresh and ready for all the new information that will be thrown your way.
2. Choose your breakouts wisely. Many conferences have breakout sessions. It is important that you make sure that you diversify your selections. Try to avoid following the same presenter the entire weekend. This allows you to get a broader scope of information.
3. Schedule time with people you want to meet to in advance. Many presenters and attendees are willing to have a cup of coffee or a lunch with anyone that is willing to offer. If you know a specific person who's teaching or ministry is inspirational to you, then shoot them an email or tweet and ask them if they would be willing to give you 30 minutes of their time. You will be surprised how many will say yes!
4. Network with other churches. This is easy for the extroverts, but can be a challenge for those of us who are a bit more private. When you are hanging out during the downtimes like mealtimes or in between sessions, ask people where they are from and about their ministry. You will make friends and hear about some great things happening outside of your bubble.
5. If the conference offers audio of all the sessions, buy it. Don't just assume that you will get all the information you want during the conference itself. You should always budget to purchase the recordings of the entire conference while you are there so you can continue to learn and grow long after the event has ended. This is also a great way to share things you experienced with other people on your team who might not have attended with you.
6. Ask as many questions as you can. If you heard something at a conference that you want more information on, don't be afraid to email a presenter to get more information. They will almost always be willing to elaborate. Remember, they care about your success!
7. Make time to visit every exhibitor booth possible. Most conferences have outside resources that will be a huge help to you. The different companies that come in during conferences are a huge benefit. Plus, they often give away free stuff! Don't miss that!
Of course, we here at Orange are a bit partial to The Orange Conference and Orange Tour, but there are many other great gatherings out there. Now is the time to begin making your decisions on where you will attend! Wherever you go, if we are there, hit us up! We would love to meet you!
---
The Orange Conference 2017 will take place in Atlanta from April 26-28.
Time and tickets are running out! For more information and to register,
please visit https://www.TheOrangeConference.com.
Follow Us
Stay connected to us and be the first to know about exclusive deals and upcoming events.