Thinking Inside the Box
My wife and I have two kids, a son and a daughter. Last year, our son (four years old) became enamored with tents. He loved the idea of staying in a tent. Unfortunately for him, though, we're not big camping people. We didn't own a tent. However, that small detail wasn't going to stop us […]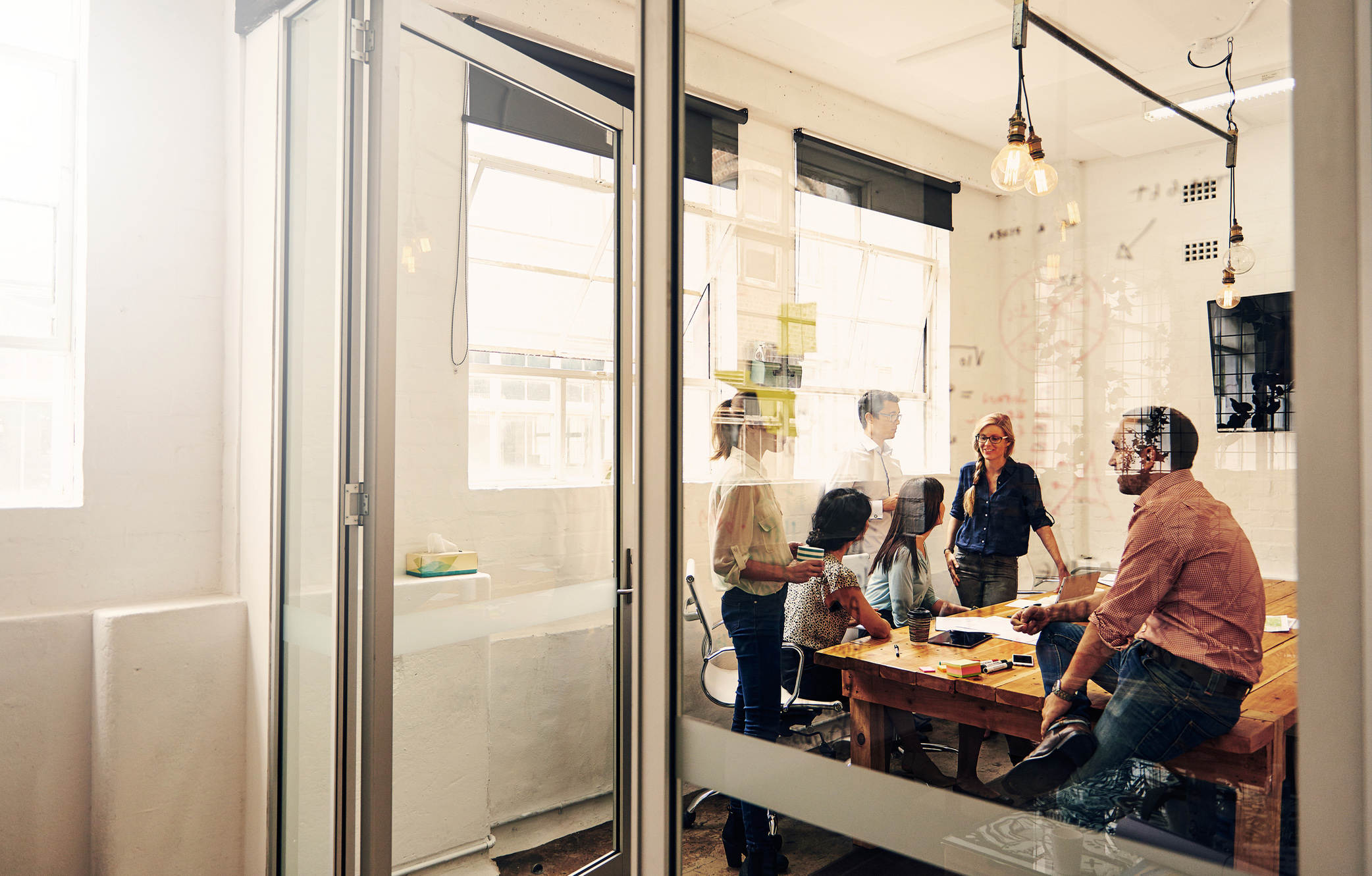 My wife and I have two kids, a son and a daughter. Last year, our son (four years old) became enamored with tents. He loved the idea of staying in a tent. Unfortunately for him, though, we're not big camping people. We didn't own a tent. However, that small detail wasn't going to stop us on that cold Friday evening in November.
We decided to make a tent in our living room with whatever we could find. We gathered blankets and sheets for the tent and our "poles" and support were… eclectic. We used broomsticks, stools, curtain rods, and the camera tripod was particularly useful from a load bearing perspective. It came together as well as it could, with binder clips and other items barely keeping it up. It was a fun night and mom was in for a great surprise when she got home from work.
We did the best we could with what we had
We've all heard the phrase "think outside the box." It's a great reminder to use creativity and look at things in a whole new way when we're trying to solve a problem. I'm a big fan of brainstorming with no constraints as a way to think outside the box.
However, we all know that at some point there is a box. Everyone has constraints. We didn't have a tent, but we knew we had a lot to work with if we wanted to make our own. In our churches, there are common constraints many of us deal with. The big ones include:
Facility
Budget
Volunteers
While we all deal with those constraints, every church isn't the same. I was in a network with other pastors recently where our constraints were varied. My church had almost twice the per capita giving rate as two other churches in the group. Yet, another church represented had three times the rate we did! Last year, I worked with a church that had a building that was four times larger than our church's facility despite that church being one-fourth the size in average attendance.
The point is, constraints never go away. They move and they change, but there are always constraints. There's always a box. I hope we all think outside the box regularly and brainstorm with no limits because that can help spur ideas we would never have otherwise. However, at some point, we have to think inside the box as well.
Here are some ideas around those three big areas that I hope will help you as you think inside the box of your constraints.
Facility
Facilities are a common constraint in churches. Some of us are completely portable, others lease a space, and others own land and buildings to use in ministering to our communities. You have probably heard the 80 percent rule before.
The rule states that when a room is 80 percent full, it's really completely full because nobody can find a seat comfortably. In my experience, the layout of the room and how you seat people can shift that number. Our auditorium actually feels full at 70 percent. Here are some ways you can think inside the box if you're facing a facility constraint:
Add a service. One of the easiest and best ways to beat this constraint is to add a service. If you have one service, go to two. If you have two, go to three. If you have five, go to six. At some point, you'll have to look at other ways to expand, but the fastest solution in the short-term is to add a service.
Use large group space for small groups. If you have a separate large group space for kids, use that for small groups as well. We've always done that. It's not ideal, but it's better than turning kids away.
Move student ministry programming away from services. This is a big one, but if you have dedicated student space where students gather during services, you could consider moving the student gathering to a different day/time and invite them to "big church." A church I know recently did this and created a separate environment for 4th and 5th graders in the previous student space. Their attendance in that age group doubled and student ministry thrived as they helped those students plug in and serve during services.
Change service times. Sometimes, space issues are because services aren't balance. I'm of the opinion that you'll rarely be able to make services balanced if you have three or more, but I see churches with two services have this problem as well. If you have two services, you want to do everything you can to make them as balanced as possible if you want to maximize your space.
Clean out your rooms. In children's ministry particularly, it's common to have rooms that are full of furniture and storage taking up valuable space. Could you downsize and lose a bunch of that furniture and storage and increase the capacity of the room by 25 percent or more?
Budget
Does anyone else ever feel like this constraint never goes away? I mean, no matter how much the church grows or how much people give, it always seems like there's never enough. If you're facing budget constraints, as most of us do, here are some ways to think inside that box:
Cut something. One of the reasons we face budget constraints is because we try to do more with the same budget. It might be that new event idea in the middle of the year or that resource that we really want. What if you completely cut a significant budget item to allow for more margin? We cut a big event last year once we realized it would be tight and this allowed for margin everywhere else.
Dollar offering. I know of some churches who occasionally do $1 offerings (in addition to their regular offering) in the service to give to something. Now, usually this is best used to give away to something outside the church like a community part, a family in need, or something outside the budget. However, this can also work to help fund trips for kids and students. It can be used across the board or for scholarships.
Free volunteer appreciation. The volunteer budget line is usually one of the first to go when money is tight. However, that doesn't mean appreciation can't happen. If you search for free volunteer appreciation ideas you'll find plenty to work with that can help you show volunteers you care.
Charge for certain events. Free events are great, but I think it's really helpful to charge for some events
Make money on an event or trip. One way to help the budget is to charge enough to make money on an event or trip so you can use that to offset money you'll lose on other things. This is easiest to do with trips where there is more money involved, but even a small amount can help.
Volunteers
This might be the constraint leaders feel the most, particularly in children's and student ministries where the volunteer needs are high. If you feel limited by your volunteer pool, here are some ideas to consider:
Have volunteer serve more often. If you have a lot of volunteers who serve once every six weeks or every four weeks, you'll always have volunteer constraints. Realistically, you have to recruit four times as many people as other churches might. It's just not sustainable. Think about it this way, if you have 50 people who serve every other week, that's 25 each week. If you can cast a vision and challenge those people to go weekly, and only 30 do, you have still more than you had before each week. Sure, we never want people to step down, but I'll take the smaller team of weekly people every time.
Add a service. One of the biggest reasons we have people serving bi-weekly or every four weeks is because we only have one service. If that's you, I would encourage you to add a service and use that as an opportunity to cast vision and recruit new volunteers. Get your existing volunteers to serve weekly and invite people who aren't serving to jump on board as you start the new service.
Cut programs. This is painful, but a big reason we don't have enough volunteers is because we do too many things. If you're expecting kids to come to two, three or four distinct things each week then you're diluting your volunteer pool by staffing all of those programs. What would it look like to prune some things in order to make everything else healthier?
Encourage students to serve. Middle and high school students make up 25 percent or more of our children's ministry volunteers. When they have a weekend retreat, our children's ministry feels it and that's a good thing. I don't know what we would do without them. What would it look like to invite students to serve and really empower them to do it well?
These are just some ideas of how you can think inside the box of your limitations. I hope they're helpful to you, but more than that, I hope you can focus more on what you do have than what you don't have. I hope you can think inside the box on your own and come up with some great ideas to add to this list.
That tent we built would not have held up well outside and probably wouldn't have lasted more than a couple days, but it sure was fun. It was the best we could do with what we had, and once we focused on what we had the ideas started coming. The only alternative would have been to give up and do nothing, and far too often I think that's what we do. We blame the constraints when we could be focusing on the opportunities.
What constraints are you facing? What ways have you overcome them? In fact, how about you go ahead and comment with any ideas you have that didn't make it on this list? It might help us with constraints we're facing at our churches.
Follow Us
Stay connected to us and be the first to know about exclusive deals and upcoming events.