April Editor's Notes
Humility is a response of the character of God. God has no beginning and no end. God is the creator and sustainer of the universe. He deserves all of our worship and praise for what He has done and continues to do in our life. On the other hand, we are humans, created by God. […]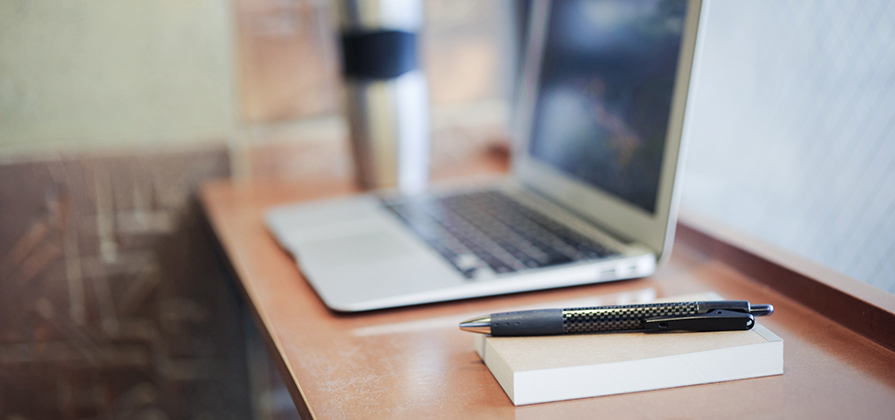 Humility is a response of the character of God.
God has no beginning and no end. God is the creator and sustainer of the universe. He deserves all of our worship and praise for what He has done and continues to do in our life.
On the other hand, we are humans, created by God. And while we are the crowns of God's creation, we are nothing without our Creator God.
Yet so often, we act like we are God. We allow our pride to take over and forget that any of our strengths or accomplishments would not exist without God. The only proper response in light of God's greatness is to respond with humility in our interactions with the people around us.
Jesus is the ultimate example of humility.
Jesus is the Son of God. And in the beginning, Jesus was part of creating the heavens and the earth. And as the Son of God, there is nothing in Heaven or on earth that isn't under Jesus' command. Yet Jesus chose to become one of us. He was born as a baby and walked among us. He developed calloused hands as He worked in a carpenter's shop. The dirt of the road caked His feet as He traveled to show love to others. Jesus willingly left the majesty and glory of Heaven to laugh and cry as He fully became a human.
Jesus' ultimate act of humility on Earth was His sacrificial death. He could have called down an angel army to protect Him, but instead, allowed Himself to be wrongly accused and arrested. He could have been worshipped with a gold crown and royal robes, but instead wore a crown of thorns. Jesus deserved praise and adoration, but sacrificed Himself for us.
We live in a world that's all about putting ourselves first. Jesus lived in a world like that too. He could have looked out for Himself, called 10,000 angels to come and rescue Him. But He didn't. Out of His love for us He chose the humble route and put us first. It cost Him everything.
Putting others first will cost you something: your time or money. Maybe it will cost you some pride. But when we choose to follow Jesus with our lives, believing that His death and resurrection made it possible for us to be right with God, the least we can do is put others first even if it's a bit uncomfortable and cost us something.
We think it's important, especially at Easter, for us to help our kids and families discover more about Humility–putting others first by giving up what you think you deserve.
Our Memory Verse for April comes from Philippians 2:3.
In Philippians 2:3, we read, Don't do anything only to get ahead. Don't do it because you are proud. Instead, be humble. Value others more than yourselves. (NIrV)
This verse is part of a passage that describes Jesus' humility. Jesus left everything He deserved to humble Himself to save us. As we respond to Jesus' love, we can show humility as we love on those around us.
As we celebrate Jesus' life, death, and resurrection this Easter season, we'll be taking a closer look at the way humility shows up throughout the end of Jesus' time on earth.
WEEK 1
We start our discussion about humility in John 13:1-17 where we find Jesus and His disciples celebrating Passover in the upper room. Jesus wanted to give His disciples an example of what it meant to be a servant leader. With humility, Jesus washed His disciples' feet. He served them by doing the job of a servant.
Bottom Line: I can put others first by serving them. Kids will learn that they don't need to wash their friends' feet to show humility, but they can serve them and put them first. We pray this will be a powerful week for kids as they see how much Jesus did for them and how they can respond to Him by how they treat others.
WEEK 2
In Matthew 26:36-56, we take a look at the very garden where Jesus showed an unbelievable understanding of how important it was to put the will of the Father ahead of His own. Jesus knew why He came to earth. While He prayed for His Father to make another way, ultimately Jesus knew that He had to let go of what He wanted for the sake of saving the world from sin.
Bottom Line: I can put others first by letting go of what I want. At some point in our lives, we'll be faced with a decision to give up something we want for what someone else wants. For Jesus this was a matter of life and death. While that may not be the case for us, showing humility in these situations is still important. We pray that kids will realize that showing humility is often more important than getting their way.
WEEK 3
We're excited to celebrate Easter as we spend time in John 18:12–20:23. We'll start with Jesus' trial and end with celebrating the resurrection. The religious leaders are up in arms because Jesus has claimed to be God. Doesn't matter that it's TRUE; they're still ready to dish out the ultimate punishment. And Jesus chose to give up everything and take that punishment, so that no one else has to.
Bottom Line: I can put others first because Jesus put me first. It cost Jesus everything to put us first. He gave up His life, so we could be with God forever. As we respond to God and His gift of salvation, we can follow Jesus' example and put others first.
WEEK 4
Next, we head to Matthew 28:16-20. Now that Jesus was alive, the disciples would have thought that now it was time for Jesus to become king, but that wasn't God's plan. Jesus gave them a new job: go and tell everyone about Jesus and be like Jesus was to the rest of the world.
Bottom Line: I can put others first by doing what Jesus said. We get to continue the mission that Jesus gave His disciples all those years ago. When we choose to share Jesus' love with others, we're putting them first. We pray that kids will realize that they have an important role in God's One Big Story.
WEEK 5
Finally, we'll take a closer look at the passage where we find our memory verse. In Philippians 2:3-8, Paul tells us how Jesus is the ultimate example of humility. He gave up everything to come to earth and save us.
Bottom Line: Put others first. We hope that when kids take a look at the people around them, that they will start to understand just how much Jesus loves them, it will change the way we treat them, and they'll make sure to put them first.
Follow Us
Stay connected to us and be the first to know about exclusive deals and upcoming events.