XP3 101 | Teaching with XP3
This post is part of a series of posts called XP3 101. Be sure to check out the entire series! You can check out the previous post in this series by clicking here. Hey! My name is Ashley and I'm the Content Director for XP3 Middle School Curriculum. One of the things I am most […]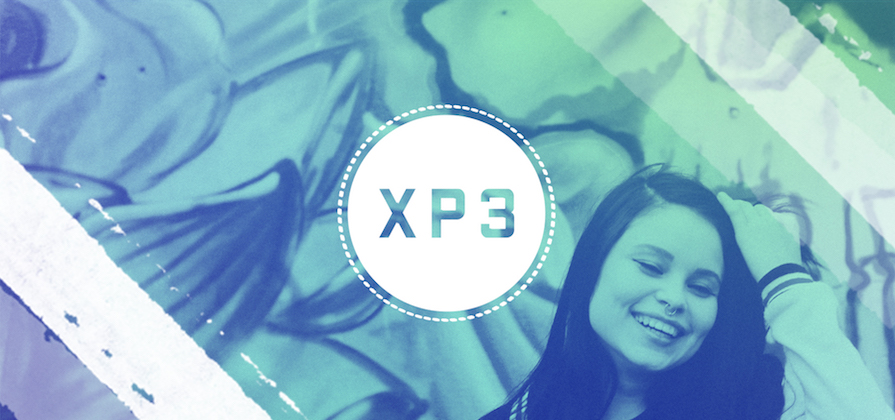 This post is part of a series of posts called XP3 101. Be sure to check out the entire series! You can check out the previous post in this series by clicking here.
Hey! My name is Ashley and I'm the Content Director for XP3 Middle School Curriculum. One of the things I am most passionate about in life and in ministry is communicating to students about the story of God, and the truths of Scripture.
That's why I'm such a big fan of XP3 and why I've used it in my own ministry as a student pastor. Because this isn't just a curriculum of great sermons. It's a curriculum designed to teach a middle schooler and a high schooler, on their levels, in age-appropriate and developmentally effective ways. And it's going to help you be a better communicator, too.
For every week of XP3 curriculum, we give you five things to help you prepare for your teaching time (plus two bonus things exclusive to XP3 Middle School – because, well, middle schoolers need a little extra help paying attention sometimes). Here they are.
BOTTOM LINE. Every week of XP3 curriculum has been condensed into a simple, memorable phrase that is repeated often. We call that a Bottom Line.
TEACHING SCRIPT. We work with a wide variety of student pastors who, alongside the XP3 team, write original sermons for your middle schoolers and high schoolers. Every script is meant to be taught in about 10-15 minutes for a middle schooler, or 15-20 minutes for a high schooler. In your Teaching Scripts, you'll see that provide time markers to help you pace your delivery. We give you editable files, too!
TEACHING OUTLINE: After our Teaching Scripts are written, we transform those scripts into easy-to-follow Teaching Outlines.
TEACHING VIDEOS: It's our goal at XP3 to make your job as easy as possible, which is why we film high-quality and engaging Teaching Videos for each week of our curriculum. So the next time you're out sick, or a guest speaker cancels on you, or you just feel like switching up your programming, queue up a Teaching Video!
TEACHING AUDIO: When our Teaching Videos are complete, we take the audio from those videos and provide them to you so you (or your communicators) can listen as they prepare for their talks each week.
And I mentioned that XP3 Middle School provides a couple of bonus resources designed just for middle schoolers. They are…
INTERACTIVES: Since we know middle schoolers sometimes need a little more hands-on experiences to remember and understand the big ideas you're teaching, with each week of XP3 Middle School, you'll receive instructions for an Interactive teaching idea – a prop, an activity, a piece of technology, or a take-home suggestion.
NOTE PAGES: Each week of XP3 Middle School also comes with a fun illustrated Note Page. It's a place for your middle schoolers to take notes, but it's also packed with prompts to help them further apply and reflect on your teaching.
Okay, that was a lot. You can probably tell, when it comes to teaching middle schoolers and high schoolers, XP3 doesn't mess around. Whether it's a Teaching Script, an Interactive, Teaching Videos, Teaching Audio, or Note Pages, we spend a lot of time thinking about how to help you win as a communicator – and, specifically, as a communicator to middle schoolers or high schoolers.
And there you have it! That's how XP3 helps you make your teaching time to students more effective. But we've still go a lot to cover in this XP3 101 blog series. Here's what's coming up next…
We'll see you next week for the next part of this blog series!
Follow Us
Stay connected to us and be the first to know about exclusive deals and upcoming events.