The Can't-Miss Experience of Your Kidmin's Summer
"This is the highlight of my summer. I wouldn't miss this." "But can I please come back next year? What if I fail 5th grade? Then, can I?" These are examples of comments I hear every summer. One is from an adult. The other is from any number of 5th graders. And though their perspectives […]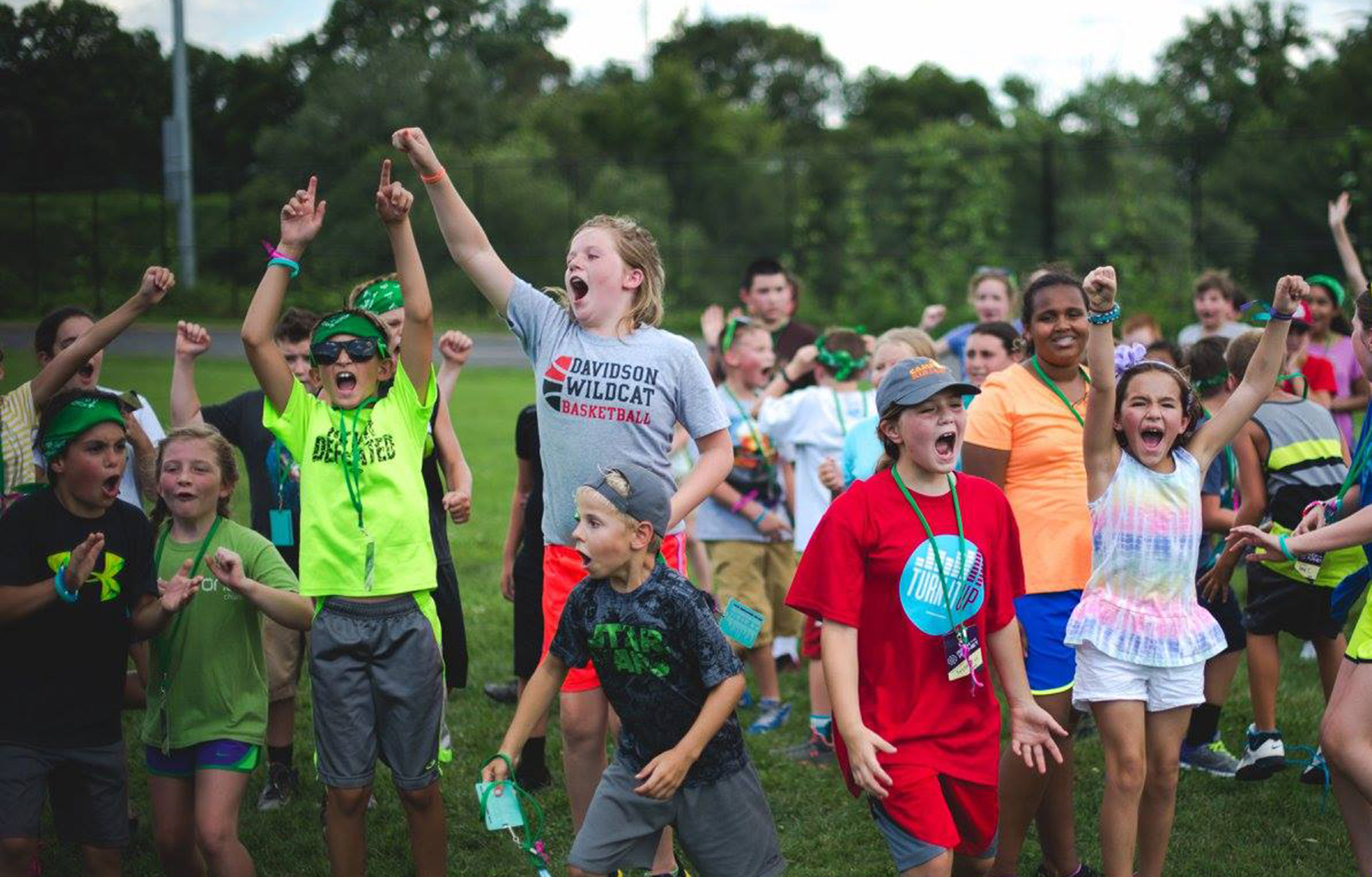 "This is the highlight of my summer. I wouldn't miss this."
"But can I please come back next year? What if I fail 5th grade? Then, can I?"
These are examples of comments I hear every summer. One is from an adult. The other is from any number of 5th graders. And though their perspectives on life, God, and faith are very different right now, they agree on one thing: Camp KidJam is the best event of their summer. And if I'm honest—and 24 hours removed from unloading all the kids, luggage, and vans—it's the best event of my summer too.
Several years ago, I was looking for a camp for older elementary kids. Soon, I had a list forming of all the things that it needed. Things we all think of, like:
It needed to be safe.
It had to meet kids where they were, developmentally and culturally.
It really, really, needed to be fun.
It had to be relational.
There had to be a clear message of Jesus.
And the food of course. Food is a big priority when it comes to trucking several dozen kids to a new place.
Then, I met Camp KidJam. I stumbled into an auditorium with over 600 kids and their small group leaders (leaders from their church who knew them, not staff leaders they would never meet again), and saw them singing loud, having fun, and hearing God's Word. After, I witnessed those leaders and kids engaged in relational small groups, opening up about what they left behind at home and what they know to be true in who God is. Each moment was intentional and every kid knew that something unique was happening at Camp KidJam.
But it wasn't just the kids. Leaders had the opportunity to receive training and learn from each other. In a way, it was like they had a secret leader camp too.
I wanted my kids, leaders, and families to experience this. I wanted my kids to have something that would outlast just their week at camp but would also remain held in their hearts through the upcoming school year. I wanted my leaders to know that they were valued and to see the potential in their calling as influences in a child's life. I wanted every year for my kids at camp to be better than the one before and for the older kids to build that anticipation into the ones who were just a few years too young.
And it happened. Every year at Camp KidJam, after health forms, praying with families, loading vans, sleepless nights, surprising conversations, moments with God, and unforgettable times with kids and leaders, I cannot wait for the next summer.
This is why I have volunteer leaders requesting off of work at their jobs a year in advance so they can go to Camp KidJam. It's why I have 5th graders who want to fail school. It's why I now have high school students who went to Camp KidJam as kids begging to go as leaders so more kids can experience that. And it's why a young girl whose family now lives as missionaries in Uganda, asked to fly back to the United States—for Camp KidJam.
They want to experience something amazing. To experience what it's like to be unplugged and be saturated with relationships and truth that guide them to the heart of Jesus and walking in faith. They want their lives to never be the same again.
Aaron Bauer is the children's pastor at Journey Church in Raleigh, North Carolina.
---
Register for Camp KidJam by January 31 to save! Visit CampKidJam.com for dates and locations.
Follow Us
Stay connected to us and be the first to know about exclusive deals and upcoming events.