Puzzles
When I was a little girl, my mom and dad had a Christmas tradition of giving me a doll, a book, and a puzzle. I LOVED putting together puzzles! We would spend the entire Christmas break from school working on puzzles. I still enjoy working on puzzles and will sometimes get one out and put […]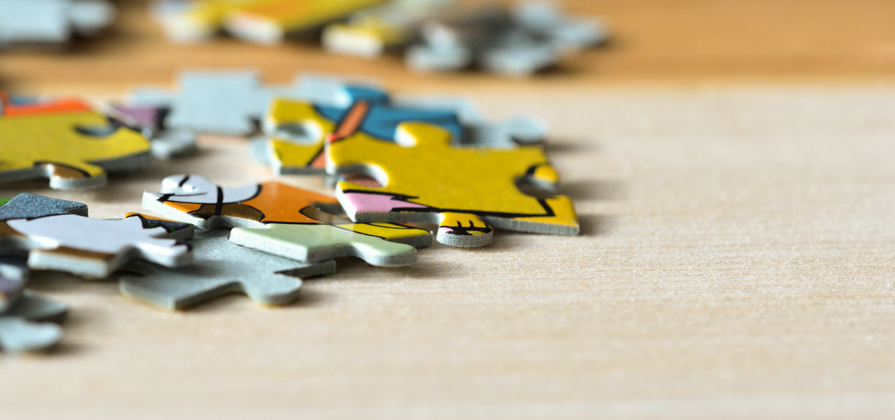 When I was a little girl, my mom and dad had a Christmas tradition of giving me a doll, a book, and a puzzle. I LOVED putting together puzzles! We would spend the entire Christmas break from school working on puzzles.
I still enjoy working on puzzles and will sometimes get one out and put it on a table to work on at my leisure.
Puzzles allow for solitude. There are no bells and whistles. You can spend as much time or as little as you want studying the various pieces, and you feel such satisfaction when you see smaller parts coming together to produce a beautiful picture.
Our lives are like a huge puzzle and as we spend time with our Father, the more He reveals to us.
Sometimes I will sit down and study the pieces, and the longer I concentrate, the more of the picture is revealed to me. I LOVE that about studying God's word as well. The more I meditate on His truth, the more He reveals to me about myself.
Revel in the mystery of what God is doing in your life. Enjoy the time of solitude when you can soak in the pieces of your life's puzzle as God lovingly brings your pieces together. This year, I challenge you to really spend quality time with the One who has ALL the pieces.
Follow Us
Stay connected to us and be the first to know about exclusive deals and upcoming events.