5 Tips for Creating an Office Space That Will Help You Dream, Create, and Produce!
It's a brand new year and in America that means gyms everywhere are more crowded than they will be at any other time of the year and stores are chock full of plastic totes, file folders, and various supplies to help us re-organize our lives. The idea of a fresh start and a clean slate […]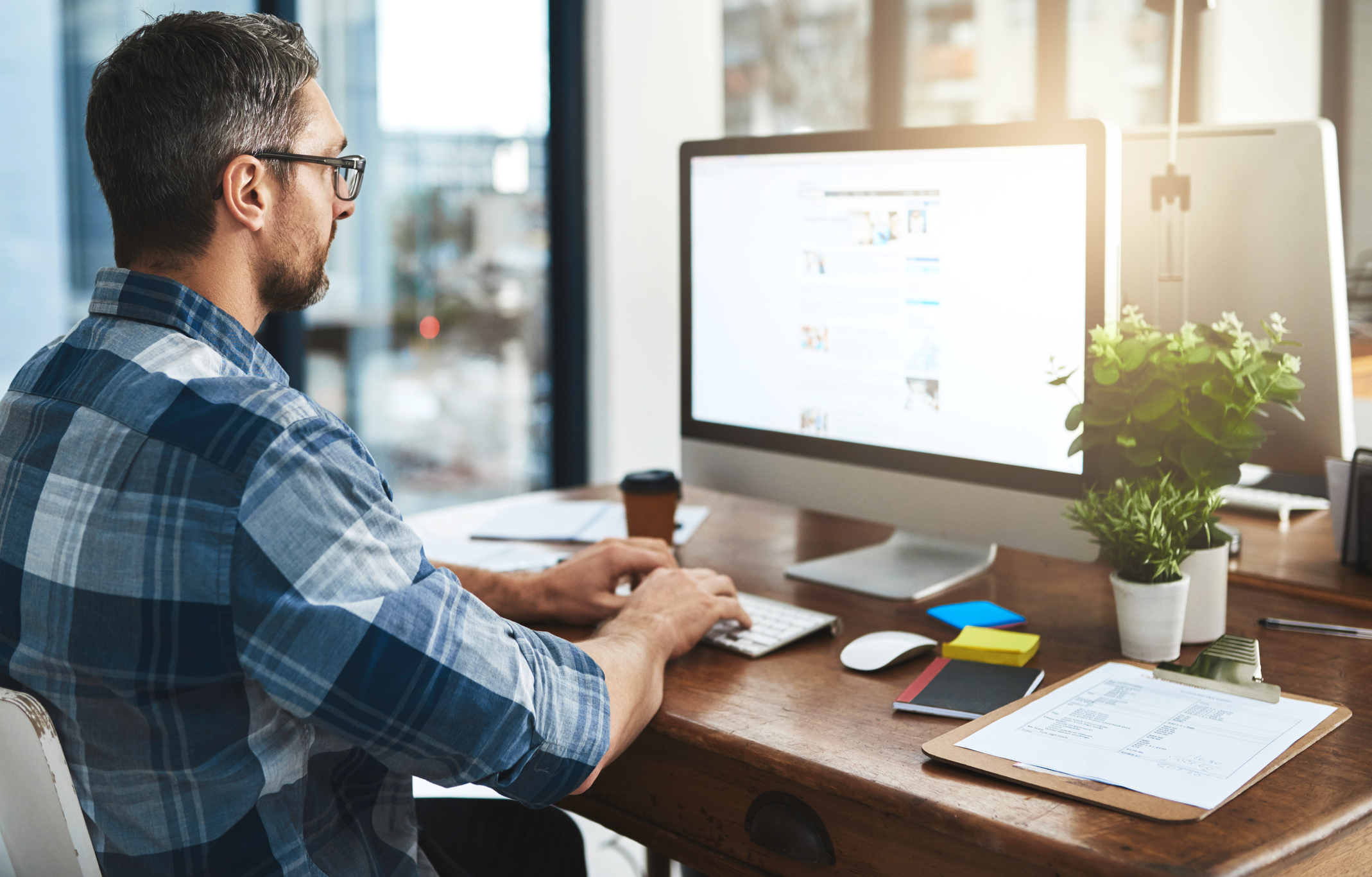 It's a brand new year and in America that means gyms everywhere are more crowded than they will be at any other time of the year and stores are chock full of plastic totes, file folders, and various supplies to help us re-organize our lives.
The idea of a fresh start and a clean slate at New Year's often motivates people to set goals and re-order their lives financially, nutritionally, physically, and organizationally. Most people tend to set goals to help them reorganize things in their personal lives but not much thought is given to reorganizing their work environment. While goals for various achievements might be established within a job contract, rarely do people spend time thinking about reordering the physical space they work in each and every day.
WHY ORGANIZE?
You may think that you don't have time to organize your office or that it's not really necessary, but if you really knew how much time that disorganization cost you, you might reconsider.
CALM – Clutter is a constant reminder that you are not organized and will evoke feelings of being scattered or overwhelmed. A relatively neat and orderly office space clears the way for higher productivity and less wasted time. A tidy space can be very calming.
FOCUS – A disorganized space creates distractions. A well-organized space minimizes distractions, provides the ability to focus, and positions you for success.
ENERGY – It's been said that if your bedroom is a mess, but your bed is made, you will automatically feel better. You will feel less cluttered, less disorganized and more energetic. The kitchen sink can promote the same emotions. If the sink is piled high with dirty dishes—even if the rest of the room is clean and neat—it can feel overwhelming. Again, it creates clutter and a feeling of being unsettled or unfinished. Once the bed is made and the sink is clean, your mind is clear, and energy abounds.
If being organized in your space at home combats stress and fatigue, shouldn't we apply these same organizational principles to our space at work? Many of us will spend the majority of our time each week in our offices. As a result, this should be a place where we feel energized and peaceful so that we can do our best work.
HOW TO ORGANIZE: 5 SIMPLE STEPS
1. PURGE – De-clutter, empty, and shred. Get rid of everything that you don't need or want. Take one area at a time and ask yourself what you've used or not used in a while. If something doesn't work, send it out for repair or throw it out. If you haven't used it in months and can't think of when you'll actually need it, pitch it. Clear off your desk and put back only what is essential for daily use. Even that cute stapler or tape dispenser can be put in a drawer that is easily accessible.
2. CREATE WORK ZONES – Decide what type of activity happens in each area of your office. Establish zones for each activity and place the proper equipment in each zone. Examples include:
Computer zone vs. non-computer zone
Main workspace (i.e., your desk)
Reference area (i.e., filing cabinet)
Supply area (i.e., closet)
3. CREATE A CATCH SPACE – Some things don't necessarily fit into a category or zone. In addition, things come into our offices throughout any given day that we cannot deal with in the moment or just need to find a spot for (your jacket, umbrella, coffee mug, etc.). Create a catch space that includes a tray or bin, hooks, a trashcan, etc. This is the space that houses these extra items and keeps your office clean and "pile free."
4. ORGANIZE THE PILES – Speaking of piles, now that we live in the digital age, the need to store paper files has decreased. Think about what you can store digitally. Scan them into your computer and organize them into digital folders. Cloud applications like Google Drive and iCloud are great ways to store digital files without taking up space on your hard drive. Once these documents have been saved to the cloud or stored on your computer, throw out the hard copies. For papers that need to be kept as hard copies, make sure they are filed in an organized system. Here are a few examples of file categories:
Meeting Folder (anything that is needed for a meeting)
WOR (Waiting on Response) Folder
Reading Folder (for articles and documents you need to read)
Working On Folder (for current projects, etc.)
Archive Folder (for completed projects, etc.)
5. ORGANIZE THE STUFF – Files are not the only things that can be purged or reorganized. An office holds a lot of other items as well (that cute stapler or tape dispenser mentioned earlier, pencils, pens, etc.). Purchase drawer organizers, bins, or storage boxes and place your most used supplies in your desk drawers or on your supply zone shelf. This way, you still have easy access to them, but you have de-cluttered your workspace and opened up your ability to feel calm, stay focused, and maintain energy.
STAYING ORGANIZED
We all have the very best intentions in January. A New Year hits, we set our goals and get things in place. But by mid- to late-February we've often retreated to our old habits. It takes discipline to keep up with new systems. Here are a few tips for staying organized and keeping your workspace clutter free—way past February!
Assign discard dates – Not every file needs to be kept indefinitely. Put a date on files or documents indicating when they can be tossed or shredded and then do just that!
File weekly – Don't let your filing pile up. Put your papers in a "To File" folder and file everything once a week.
Straighten up – At the end of each workday, do a quick clean up of your desk and various work zones. You'll walk into work each day with the ability to have a fresh start!
Irresistible environments aren't just for places like our homes or areas where people gather for recreation and fun. With a little organization, our workspaces can become environments where we enjoy our time each day too. And hopefully, our newly organized spaces will spur us to dream, create, become more innovative, and produce our best work. Happy New Year and happy organizing!
Follow Us
Stay connected to us and be the first to know about exclusive deals and upcoming events.