Four Steps to Taking Risks This Year
As the Holidays pass and a new year begins, you might find yourself in a blend of evaluation mode and planning mode. Looking back over the past year in ministry, you may be asking yourself: What worked? What didn't? What were the events you wish you would have planned? What would you change to existing […]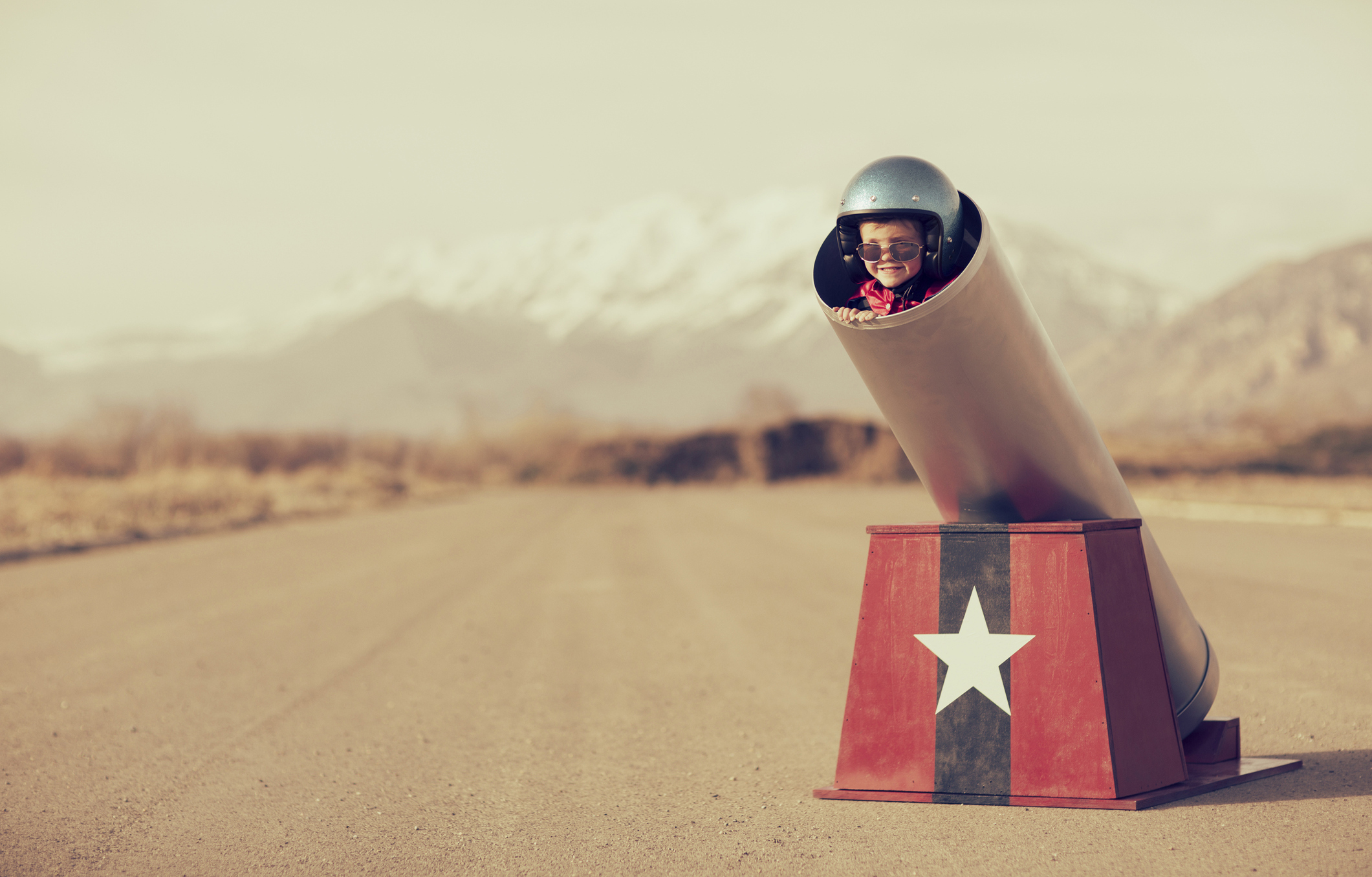 As the Holidays pass and a new year begins, you might find yourself in a blend of evaluation mode and planning mode. Looking back over the past year in ministry, you may be asking yourself: What worked? What didn't? What were the events you wish you would have planned? What would you change to existing events? Are there events that have run their course and are being continued because of tradition instead of the targeted result of developing authentic faith in your ministry?
As you think about the risks and changes you'd like to make in the coming year, use this four-step process to get things going:
STEP 1: SEEK
The first step we should take, when taking risks especially when it comes to changing our programming or ministry schedule, is to make sure we've prayed it through. I know that probably sounds like the traditional Sunday School kind of logic; but it's so simple, it's deep truth. God cares how we lead. He cares how we communicate with those who call us their leader. And because eternity hangs in the balance, we go to the Father, asking for His guidance for our ministry. We believe that God answers prayer, and if we have the patience and discernment to wait and listen, He will respond and guide our path.
STEP 2: SHARE
One of the quickest ways of getting buy-in to any change in ministry is to share it with key strategic leaders. It may be teachers, small group leaders, or the large group team that leads the storytelling from the stage. Not only will it achieve buy-in, but it will also give the vision an opportunity to be edited, grow into something better, and give ownership to others. So encourage them, challenge them, remind them that the ministry exists to help develop authentic faith in the children or students. If they're on board with the vision, the vision will spread. Having momentum in ministry is a very powerful thing; it's like we tell our kids about the monthly Life App: it's something that can grow inside of you and change the world around you. Your ministry can do exactly that; grow on the inside to change the world on the outside.
STEP 3: SET IN MOTION
Using the phrase, "take the leap" might make sense; but honestly, it's not a leap of faith, you've evaluated, you've researched, and you've planned with your team what the optimal changes might be for your ministry. Put it on the calendar and make it happen! Give your leaders all of the resources they need, while encouraging them to focus on communication (with the kids/students and their parents). Use printed handouts, text messages, emails, phone calls, websites, or smart-device apps to keep parents in the loop to the changes: there can never be enough communication.
STEP 4: SCRUTINIZE
You do not have to wait until the end of the year to measure the impact of a special event or even your weekly ministry; you can adjust on the fly! Ask other ministry partners to help you evaluate the impact of your programming.
Perhaps you've challenged yourself to utilize Wednesday nights to emphasize what your ministry taught on Sunday morning and you've decided to include the 252 Movie to reinforce what they may have learned from the Bible story or the storyteller from Sunday. When you scrutinize your environment, you'll see that kids act way differently on a Wednesday evening (after sitting in a desk for hours) than they do on a Sunday morning, so you'll adjust your method of presenting the lesson. Maybe you feel led to begin the "Start Here" event to include families on the discussion about salvation or baptism of their children. You could be contemplating investing influence into the local schools with the "Core Essentials" program; or focusing on the community by expanding your VBS program to attract those that normally are NOT in church on Sunday mornings.
Whatever direction you feel called to lead your ministry toward, know a few things:
A) Change will always create tension. Mostly because the program you're changing or stopping was once somebody's "baby" idea. Perhaps it even worked incredibly and had tremendous results, and people still think it could and should be the golden-calf answer of what your ministry should be about. Be careful. Those who make a hero of what the church once was will never be able to properly evaluate and lead toward a better tomorrow. People may get their feelings hurt by change, they may even step away from serving. This is why it's so important to seek, share, set in motion, and scrutinize!
B) Sometimes "no" really means "no for now." Perhaps you had an incredible idea for a ministry event and for whatever reason the details just didn't work out in the end. That's okay! God has a unique history when it comes to fulfilling promises. Remember Abraham? Just because a well-planned event or idea doesn't work perfectly doesn't mean it's time to throw away the idea. Ministry has lifecycles that can ebb and flow with momentum. Replacing an annual children's Christmas cantata with Jingle Jam may become an absolute hit, but be prepared to adapt and make changes after you scrutinize the program to keep things current.
C) Love the process not the programs. Try your best to always be about the development of authentic faith. Never become too attached to a specific part of a curriculum or a video series. Our goal as leaders is to equip our ministry partners (volunteers) to engage with the students/children to encounter the truth found in the life and love of Jesus Christ in such a way that their authentic faith develops and begins to guide their path toward spiritual maturity. We focus on spreading the seeds, connecting with kids and their parents, focusing on becoming their biggest fans, and voices of encouragement along their way.
Take a deep breath, give thanks to God for an incredible year! What incredible things He has down in and through your leadership! Praise Him for working in and through your children and students! And praise Him for what He is still yet to do!
If you are considering making some changes in your ministry, are weighing the pros and cons, and looking at the risks, I think you should connect with your Orange Specialist! They're loaded with awesome insight as they connect with churches in your region, churches that are experiencing similar scenarios, and leaders who have been where you've been! Imagine, last year's struggle may end up helping another leader find victory this year! And you may learn, from your Orange Specialist, a way to find incredible victory with making changes in your ministry. Your Orange Specialist is a treasure chest of knowledge and experience just waiting to be utilized! They're on your side!
I believe God chose you to lead your ministry for a specific purpose! I really look forward to learning what God is going to do through your leadership and your ministry this year! Please be so kind and share (in comments below) what changes you are considering to make in your ministry. I am committed to praying for you and WITH YOU!
Follow Us
Stay connected to us and be the first to know about exclusive deals and upcoming events.