Prioritize Your Family Time This Christmas
I love Christmas. I love the amazing story of Jesus' birth and all the hope, joy and promise that is found in it. I love the atmosphere at church as we celebrate each week leading up to Christmas. I love the movies, the family gatherings, the food (especially the cookies), the decorations, the presents (mine […]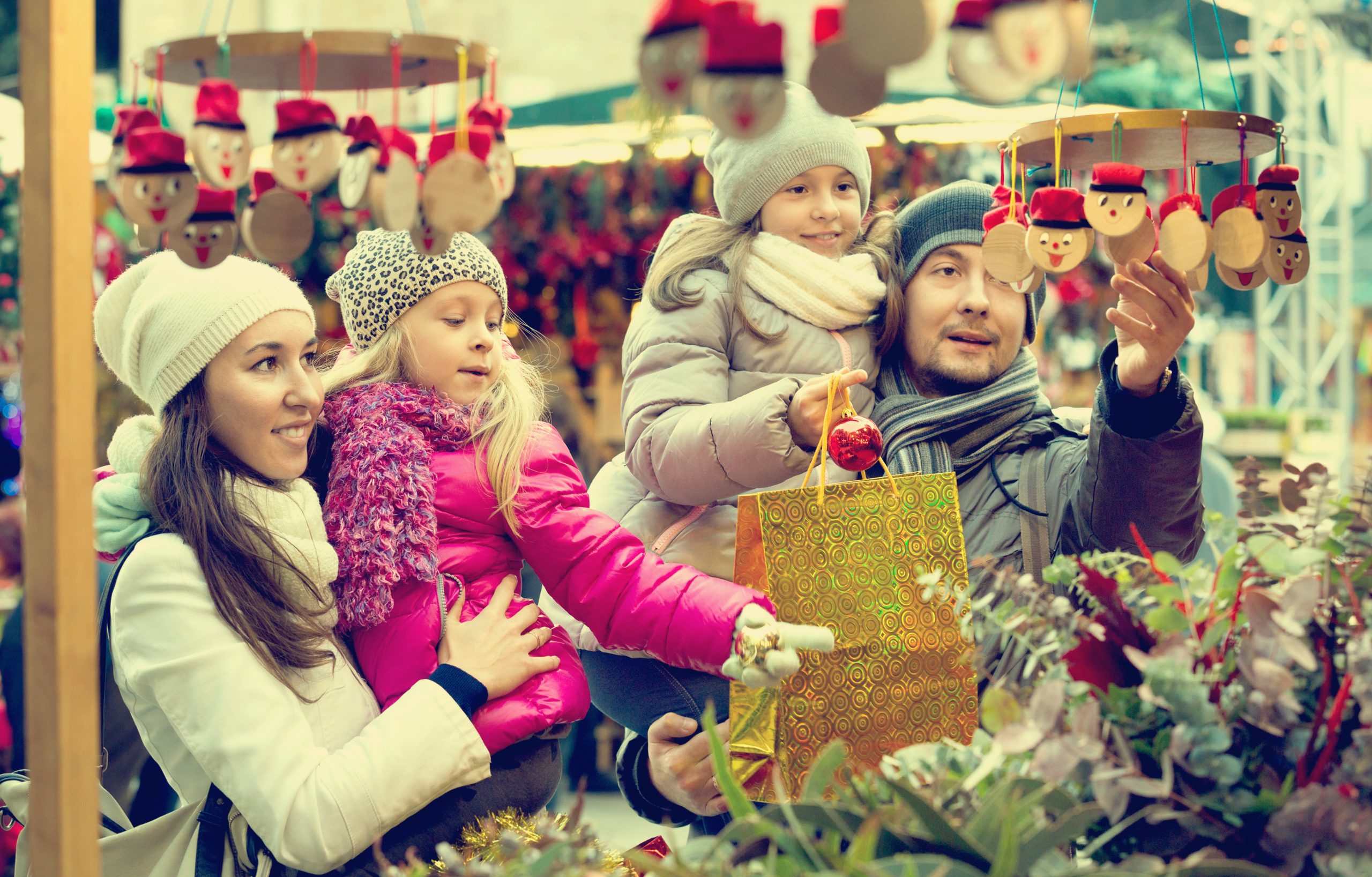 I love Christmas.
I love the amazing story of Jesus' birth and all the hope, joy and promise that is found in it. I love the atmosphere at church as we celebrate each week leading up to Christmas. I love the movies, the family gatherings, the food (especially the cookies), the decorations, the presents (mine in particular), and I love many of the traditions we take part in each year.
However, I don't love everything.
You may have noticed I left out Christmas music. I like Christmas music, but I don't love it. I'm certainly not the person playing it before Thanksgiving. I actually don't love shopping and I definitely don't love the extra traffic. I don't like mint-chocolate anything or Christmas-blend coffee. Of all things I don't love, though, the thing I probably like the least is the crazy.
The Christmas Crazy
Christmas has a way of making life crazy. The parties, the shopping, the schedules, the travel, the events, the gift-wrapping, the deadlines or the sugared-up-preschooler who needs to take it down a few notches. (I may be writing this from home while watching our son.) I'm sure you feel it as well, and maybe I'm biased, but I think it's amplified for church leaders.
For churches, Christmas should be a busier time of year. I am of the opinion that people who do not attend church are most open to attending around Christmas and we should prepare for them. I also believe there are some great opportunities to help families celebrate together. However, in all of that, it's easy to be so busy with everything else that we actually neglect our own family. In that way, Christmas would not bring joy, but instead stress, frustration, and regret.
Prioritize Your Family Time.
There will always be too many things for us to accomplish around the Christmas season. For that reason, it's important for us to prioritize our family time and make the most of it. Here are 4 ways we can do it this year.
Schedule Family Time.
I don't know about you, but I live off of my calendar. Calendars, to be exact. If I don't have something on the calendar I'll never remember it. In addition, if I don't have something on the calendar then something else will surely take up that space. One thing we can do is take some time right away to schedule family time the rest of this month.
It's okay that much of our time right around Christmas will be dedicated to church. That's part of what we signed up for. But, take the opportunity now to schedule some specific time for your family from now through the end of the year. Get as specific as you want. Schedule time to watch movies together. Schedule time to read, time to go see lights, time to have a special meal or time to just be free.
What can you schedule this month for your family?
Procrastinate or Say "No."
Procrastination. It's not usually something that's recommended, but I'm recommending it here. In church world it's easy to allow many things to get on our to-do list that feel critical, but really aren't. Even if they are critical, they may not be urgent. Throughout this month, as anything new comes up, be sure to evaluate if it's something you should say "no" to or push off until the new year. If we want to maximize our family time this Christmas, we probably have to make some difficult choices to put things off or not do them at all.
What can you wait on or say "no" to?
Take Time Off.
It might not make sense considering how busy you usually are with work leading up to Christmas, but a great way to prioritize your family is to take some time off in the next few weeks. It can force you to be away from work and you can plan in advance to use that time with your family.
Where can you take a personal day and really be off?
Start Some Traditions.
Speaking of traditions, now might be the time to start some. I don't believe you should start traditions just for the sake of tradition, but traditions have a way of holding us accountable to something. They raise the importance of us taking time to do something meaningful together. Maybe you have some traditions, or maybe it's time to start some. A quick Google search will probably give you more ideas than you'll ever need.
I know a family that uses a live Christmas tree every year and after Christmas they cut off a thin slice of the trunk and write down the memories from that year on each side. The good memories on one side, the painful ones on the other. They hang them all up every Christmas and add a new one each year.
What traditions can help your family spend time together?
I love Christmas and I love it even more when I think about the memories I have with our family that we made together during the Christmas seasons. There were years when I didn't guard my schedule during this time and without even knowing it, my family were the ones who were left out when it was all said and done. None of us want that, and we have to be intentional to avoid it.
Let's decide, right now, that we're going to take the steps necessary to prioritize our family.
It's not too late!
Follow Us
Stay connected to us and be the first to know about exclusive deals and upcoming events.