Give Your Kids MORE This Christmas
He stands like a guard in the backyard, and there's no escaping his presence. The inflatable snowman climbs down from the attic the day after Thanksgiving and makes his way to his Christmas home. I remember the day we got him more than a decade ago. "That's Burl Ives!" I exclaimed as he came to […]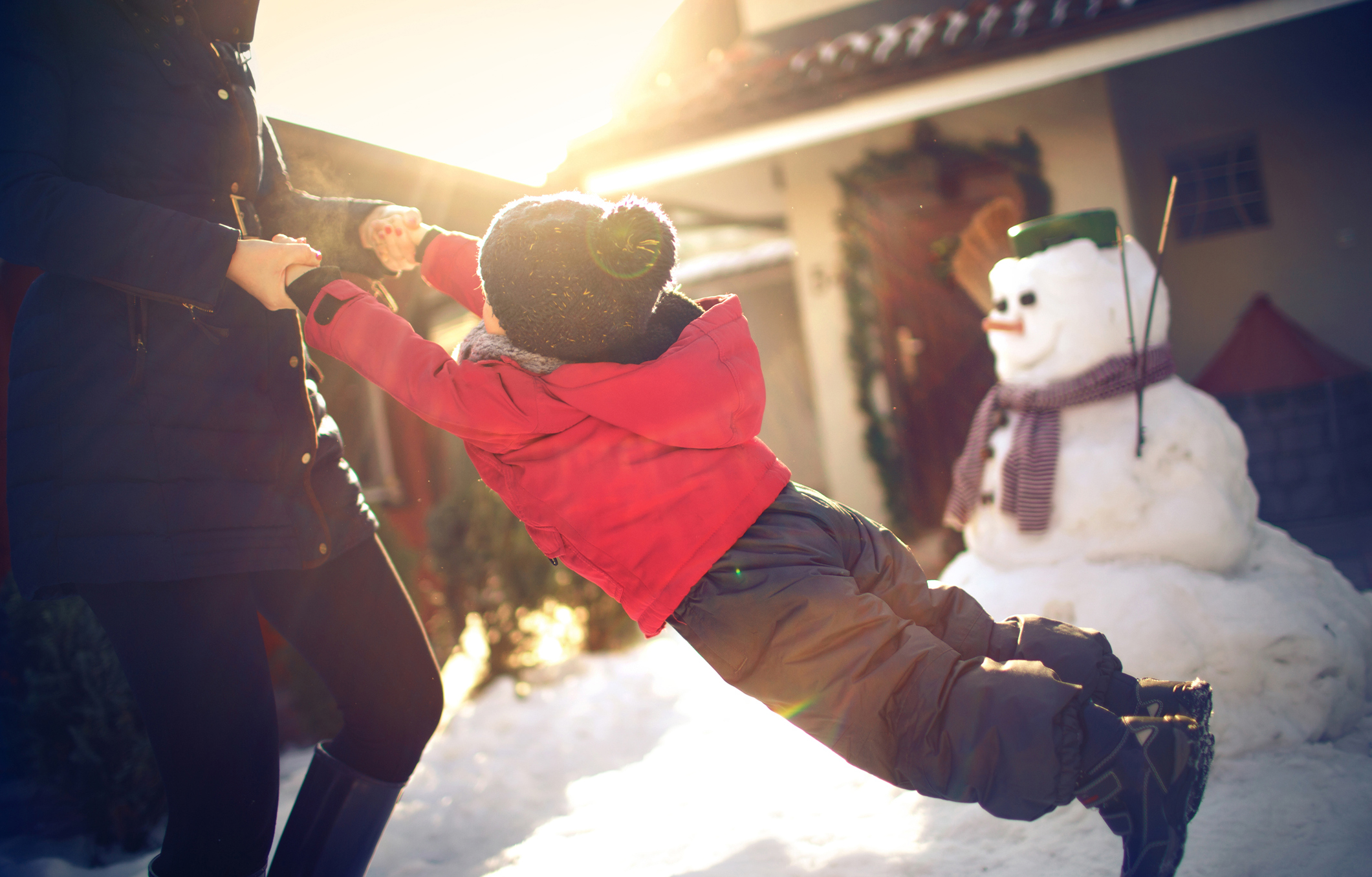 He stands like a guard in the backyard, and there's no escaping his presence. The inflatable snowman climbs down from the attic the day after Thanksgiving and makes his way to his Christmas home. I remember the day we got him more than a decade ago. "That's Burl Ives!" I exclaimed as he came to life.
Yes, our snowman is no regular Frosty. He's the snowman from Rudolph the Red-Nosed Reindeer. He is Burl Ives, complete with goatee and umbrella. He doesn't look like any of the other decorations, he takes up a lot of space, and he doesn't always stay upright. There have been years we've debated on whether or not we really need to bother with him. Every year, we realize he's worth it.
Burl Ives is a reminder to me of what kids need from us at Christmas. And what they need is MORE.
I know. Ministry at Christmas is all about the more. We spend months planning special services, call on every volunteer to give their time to just one more worship event, do what we can to care for the community around us and the crowds who will visit our churches, and try to squeeze in time for our own families. "Peace on earth, good will toward men" can get drowned out in the noise of a season that, for many of us, is simply exhausting. Sadly, we destroy Christmas in our efforts to make it majestic.
Our kids sense our frustration. They sense our stress. They listen to our debates about calendars and activities and what has to be sacrificed. And in the midst of it all, we end up sacrificing two beautiful things we can give freely—things we need in our own lives too.
And so, this Christmas, give them MORE.
This Christmas, live MORE. In the midst of the rush of it all, lighten up. Give space for yourself (and those around you) to enjoy life. Draw a happy face on the flour-covered counter to let your kids know it's not the end of the world to have a messy kitchen. Let them teach you something new. Give them the camera and let them show you the season from their point of view. Share stories of Christmas past and dreams of Christmas future as you're planning Christmas present. See the snow outside as a snowman rather than a shovel. Take breaks from the work of Christmas to enjoy the wonder of Christmas—read a book together, dance in the living room to a song, let the boxes of decorations linger if needed while you simply count blessings with your kids.
And this Christmas, hope MORE. Consider again the thought of humanity and divinity wrapped in burlap, and imagine lambs and donkeys keeping time to a heavenly chorus. Go outside and believe once again that you will see one star shining more brightly than any others. Listen again for the holy hush that comes on Christmas Eve when twinkling lights illuminate the tree—wood of the manger and of the cross. Believe once again in the words of every song, that He is Prince of Peace and He is indeed God with each and every one of us. Let your children see that you believe in miracles, in prayers answered at just the right moment, in the healing power of both a hug and a chocolate chip cookie broken and shared. Let them see that the worship services and schedules and visitor cards are secondary to the awe-inspiring beauty of a God who knows us well and loves us completely.
Burl Ives may be an inflatable snowman, but he is a good lesson in MORE. You see, there's something about the moment when the white pool of fabric becomes a glowing 10-foot bearded giant with top hat and dapper vest. Everything in our house comes to a stand-still, and everyone—regardless of age—watches out the window. Someone whispers, "I love this moment," and someone smiles, and childlike wonder fills the room. Every year, we realize Burl is worth it when he reminds us of what our kids need—and what we need—at Christmas.
We need to live more. We need to hope more.
Merry Christmas.
Follow Us
Stay connected to us and be the first to know about exclusive deals and upcoming events.