How to Use Social Media as Outreach During the Holidays
The holidays are all about traditions—decorating the tree, watching classic Christmas movies and spending time with family. This year, you can add some technology-based traditions to your list: Santa selfies, reindeer-themed Snapchat filters and way too many Instagram photos of Christmas gifts. In addition to being a fun way to spice up the Christmas season, […]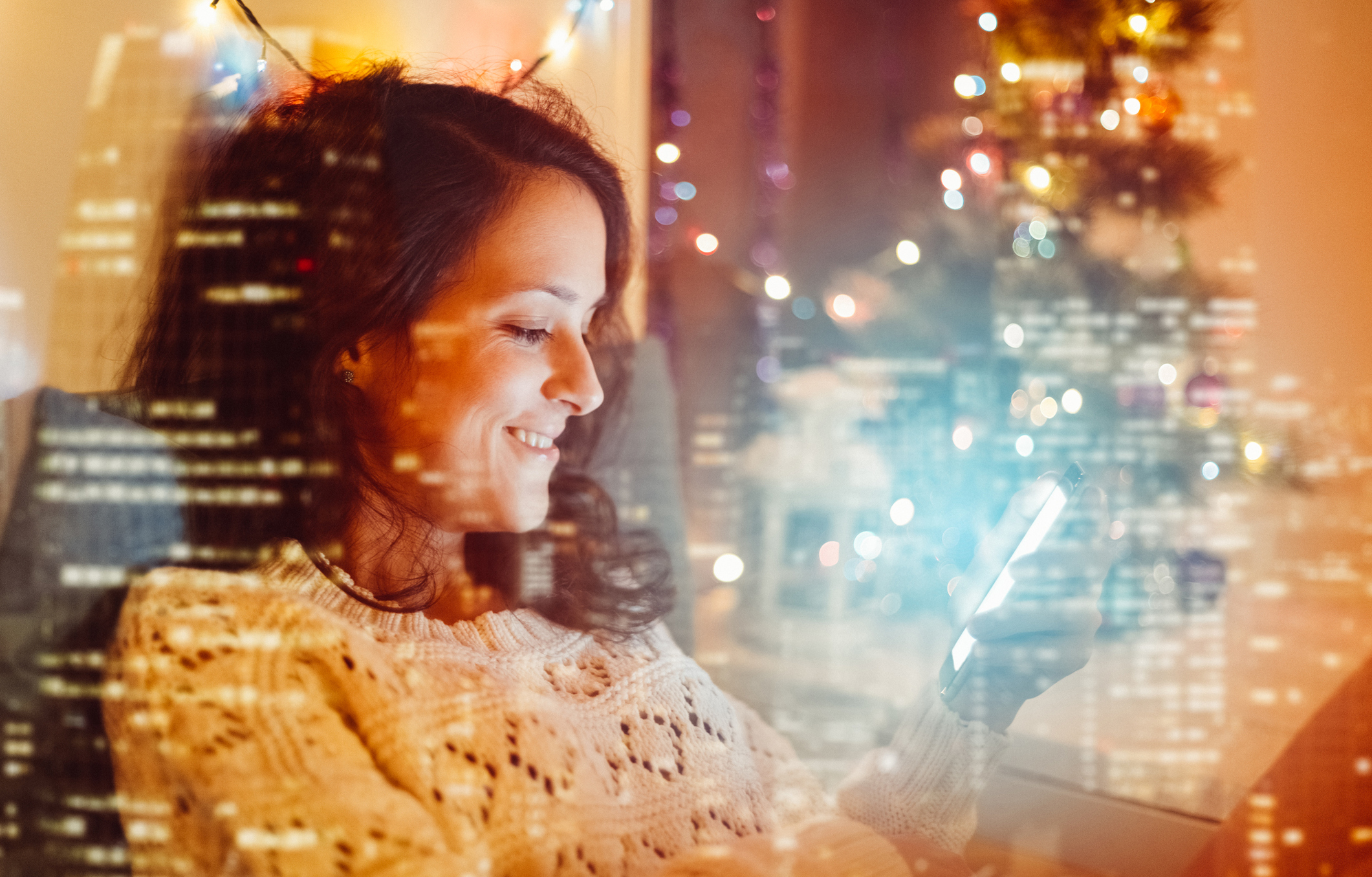 The holidays are all about traditions—decorating the tree, watching classic Christmas movies and spending time with family.
This year, you can add some technology-based traditions to your list: Santa selfies, reindeer-themed Snapchat filters and way too many Instagram photos of Christmas gifts.
In addition to being a fun way to spice up the Christmas season, social media is also a great way to attract new people to your church ministry during the yuletide.
Know Your Audience
Many families only attend church during Christmas or Easter. And most of them are going to use the Internet to decide on which new church to try.
Do a little research to find out more about who these people are. Take time to get to know who you're trying to reach. Learn about your community and who might be interested in attending about your church.
The better you understand who you're speaking to, the more effective your message will be. Try to picture your ideal audience as you craft social media messages. Who do you want to reach?
Remember that these are likely people who either aren't familiar with church lingo, or they've been burned by churches in the past. Use authenticity to show them them you care.
Get Social
Social media is not a telephone, not a megaphone. Use it to talk to people, not at them.
Ask questions. Engage in conversation. Find out what your audience is looking for and how your ministry can help them find solutions. Never forget that social media is an online community of real people, with real challenges. Offer them real solutions.
Spend some money on social media advertising. This is a great way to reach people beyond your regular social following. But don't use it to blast people with information they don't need. Use it to meet them where they are and provide value to them.
One great thing about social media advertising is the ability to focus in on a specific audience. Now that you know a little more about the people you want to attract, make sure to speak directly to them. Use content that is relevant and interesting specifically to them.
Be Yourself
When potential guests check out your social media, it helps them to gauge what to expect if they end up coming to your church. Which is why it's important for you to display authenticity online.
Share photos that give guests the right idea about who participates in your ministry and what they should wear when attending. Don't use stock photos that might give them the wrong impression.
Social media is your opportunity to show some personality. Dare to be unique, but only in the way that genuinely reflects your ministry's personality offline. Being true to yourself will help you stand out in a crowd of imitators online.
Empower Your People
The best evangelists you have are your own members. Even within social media, personal invitations and word of mouth is still a key way to win over people's trust.
So encourage your already active youth or parents to spread the word. Ask questions online that will allow them to share their favorite parts of being involved.
Share premade social media graphics that they can post on their personal platforms. Type some pre-written posts or emails they can use to invite their friends to Christmas at your church. These are the social media versions of the print invite cards you may already hand out at church.
This spreads the word about your ministry offerings more organically. And it gets your members involved with growing your ministry in a healthy and sustainable way.
Provide Value
There's a lot of noise online and with social media. Plenty of other things are clamoring for your audience's attention. Some of it may initially seem more interesting than what you have to say.
The quickest way to cut through the noise and stand out is to provide value. Learn what people need and show how you can give them a solution. Remember why you're trying to invite your community to attend your church in the first place.
During the holiday season, people are exhausted. They need a break from gift shopping and advertising and commercialism. Christ can provide that rest to them through your church.
Provide them with the hope and rest that only the church can offer. The message of hope is powerful and it's the best tool the church has.
Follow Us
Stay connected to us and be the first to know about exclusive deals and upcoming events.