These posts are designed to review the lesson, so plan for them to appear in your ministry's social media accounts after you've taught the lesson in your ministry.
Also, if you share social media accounts with other ministries in your organization, coordinate with them to develop a plan for when to schedule posts and how to designate the intended audience.
If Pampers and Goldfish are more your speed, check out our First Look blog for the social media plan to connect parents with preschoolers: https://orangeblogs.org/firstlook
Or if you are surrounded by boy bands and learners permits, try our social media plan for connecting parents and students at: https://orangeblogs.org/xp3students
Possible Facebook Timeline Photos for December: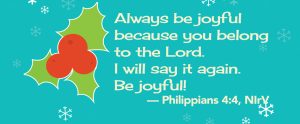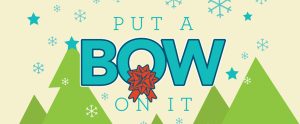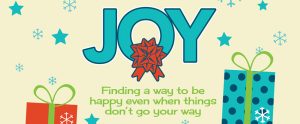 Sunday, December 4
Twitter: Already looking forward to next Sunday? So are we! In the meantime, check out what your kids learned today on Studio252.tv.
Monday, December 5
Twitter: "If you want your kids to love life, teach them to give." Listen in to the Parent Cue Live podcast! #generosity buff.ly/16cWj1p
Twitter: Yesterday, we learned that we can always have joy because God keeps His promises to us.
Tuesday, December 6
Twitter/Facebook: 7 ways to get through Christmas without a meltdown: https://wp.me/p5ijhZ-3Mr
Wednesday, December 7
Twitter: "A child can teach an adult 3 things: to be happy for no reason, to always be curious, to fight tirelessly for something." Paulo Cuelho
Facebook: At dinner tonight, ask: how can you choose to be joyful even when you don't get something you want?
Thursday, December 8
Facebook: "If the secret to happiness is low expectations, then set realistic expectations for the holidays. Take your expectations and cut them in half. You might find some joy in the process." @CareyNieuwhof
Instagram: God promises that He'll always be with us & that He'll provide what we need for the moment.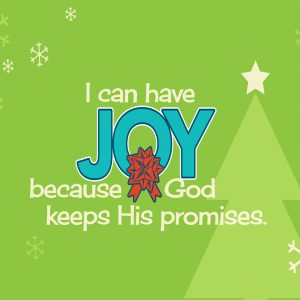 Friday, December 9
Twitter/Facebook: At bedtime, read Isaiah 9:6-7. Pray together & ask God to help you find joy in the middle of things that aren't going your way.
Saturday, December 10
Facebook: The story of Christmas can remind us in any season—no matter your circumstances—there's always a reason for joy. https://vimeo.com/album/234946/video/183855806
If you want to build a stronger ministry to parents, check out Parent Cue Weekly at GoWeekly.com.
Want to use social media to connect with your small group leaders? Get your LeadSmall Social Media plan at LeadSmall Weekly, GoWeekly.com.