Reminders Required: 2 Reasons to Re-Vision Parents
I was talking to my wife, Jess, the other day when I realized that I had misplaced my iPhone. While trying to listen to my wife, I frantically retraced my steps. I could not find it anywhere. Out of frustration, I told Jess that I just couldn't concentrate on what she was saying because I […]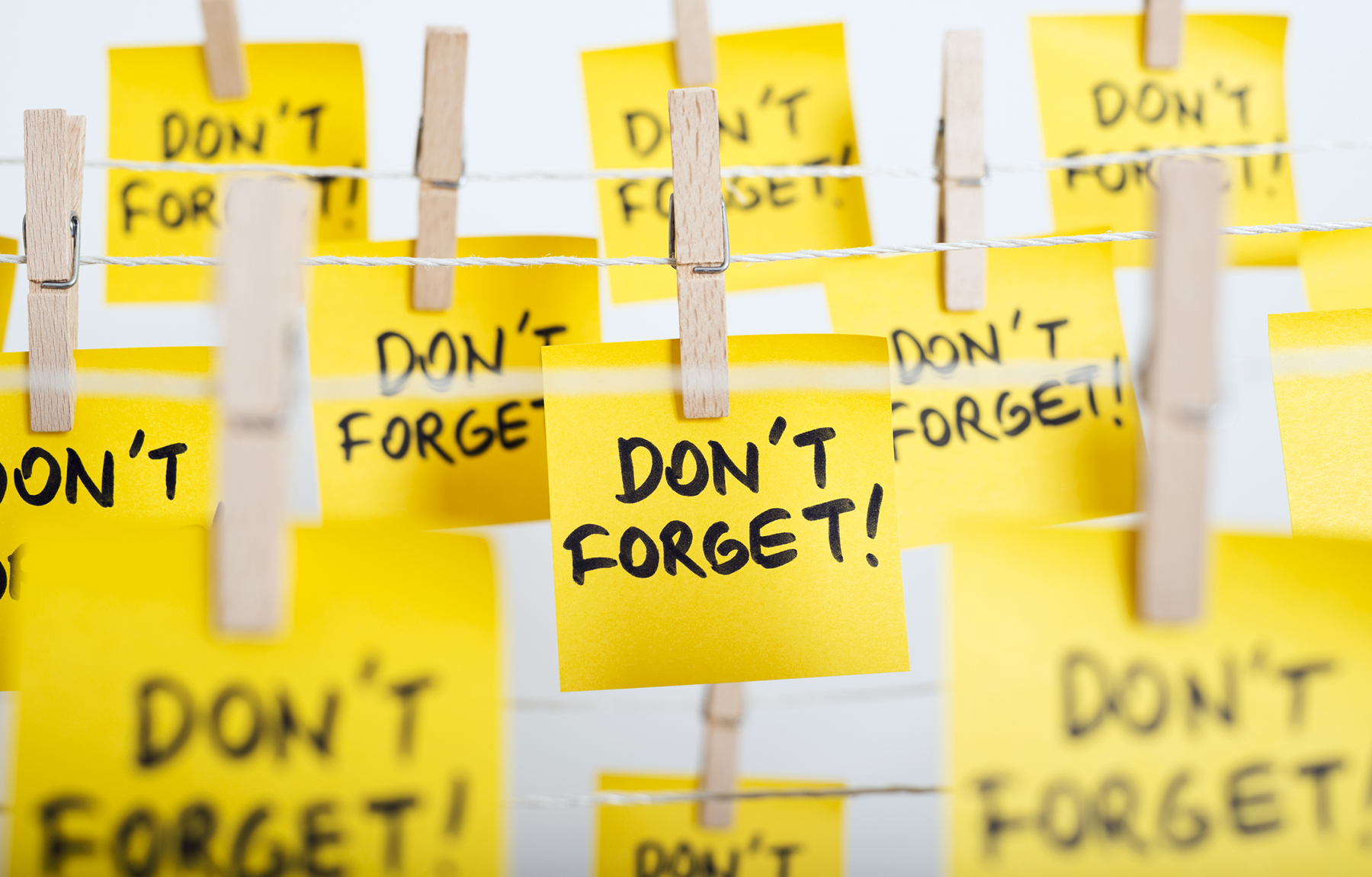 I was talking to my wife, Jess, the other day when I realized that I had misplaced my iPhone. While trying to listen to my wife, I frantically retraced my steps. I could not find it anywhere. Out of frustration, I told Jess that I just couldn't concentrate on what she was saying because I was trying to find my phone. What she said next was incredibly insightful and crushing at the same time? "Who's phone are you using to talk to me right now?"
Yep. I was talking to her on my phone. That's why it wasn't in my pocket because it was attached to my face.
I can be a little forgetful. We all can be. Especially parents.
I think parents have a special ability to forget things so that we can put out of our mind the craziness that happens in some of our days. But that same forgetfulness, will cause us to lose important information from time to time. It's like it just leaks out in the middle of the night.
We aren't alone, in fact the Psalmist pointed out that we need to be careful to not forget some of the most important things of our faith:
"Let all that I am praise the Lord; with my whole heart, I will praise his holy name. Let all that I am praise the Lord; may I never forget the good things he does for me. He forgives all my sins and heals all my diseases. He redeems me from death and crowns me with love and tender mercies. He fills my life with good things," (Psalm 103:1-5 NLT).
Of course, we forget what we had for breakfast last Monday, but we would never forget the things that matter most! You would think that, wouldn't you? But here's what I have discovered, throughout scripture the people of God forgot His faithfulness and throughout my own life I forget too.
The parents in your church are no different. If I can be honest with you, Jess and I need all of the reminders we can get. As parents of three (14, 10, 9) soon to be four (we're adopting another teenager), we feel the constant tension of so many activities and schedules to keep up with. Basketball practice, school tests, doctor appointments, dance rehearsals, devotions, etc. So a little help from our church is much appreciated.
With that said, at the beginning of the school year you probably spent a few weeks connecting with parents. Sharing your passion for partnership. I can't begin to tell you how awesome that is! You see, we believe the church is strategically positioned to help every parent win. But parents need to be reminded, a lot. The key to partnering with parents is to have an ongoing strategy to not only resource but remind parents of your church's desire for partnership.
Still not convinced? Here are two reasons every parent in your church and community need to reminded:
Parents aren't always there.
One thing that causes us to miss out on connecting with many families is assuming everyone was there when we made the big announcement about our newest efforts to partner with them as parents. Simply put: It doesn't matter how loud you preach partnership with parents, if parents aren't there to hear it. Research has shown us that over 50 percent of the families that call your church home aren't there on any given Sunday. Maybe we should ask the question: What have we done today to remind parents we're here for them?
Parents are often distracted.
Parents have good intentions on following through on the things that are best for their families/kids but oftentimes there will be a couple of different things vying for the same time. What do you do when your family schedule is upended by a new practice night? Good question. Parents deal with this constantly. It's our job to consistently circle back with fresh ways the church wants to partner with them. This is our chance to set families up for success instead of being frustrated when they fail.
We believe all parents want to be better but those good intentions often get derailed. But that's why the church must be consistent. Something beautiful happens when the church says, "We're still here!" We're still here to support your family. We're still here believing in your kids. We're still believing that the best is ahead for your family.
How can your church remind parents that you are here for them?
As we have been sharing at Orange Tour all across the country, the question isn't, "what are you doing for parents?' The question is, what are you doing strategically for parents?"
Being strategic means we will diligently pursue ways to help parents be more present at home and more connected to a faith community. Will your pursuit include reminders for every parent?
Spend some time thinking about how you can leverage the upcoming holidays to create a special connection with parents.
Follow Us
Stay connected to us and be the first to know about exclusive deals and upcoming events.