Setting Up a Counseling Center at your Church: Setting up for Success
We live in exciting times! Although we still have our fair share of fear, pain and injustice, we also live in a time where resources are more readily available to those in need. One of the resources I have devoted my life to is that of counseling. I believe in it, partake in it, and […]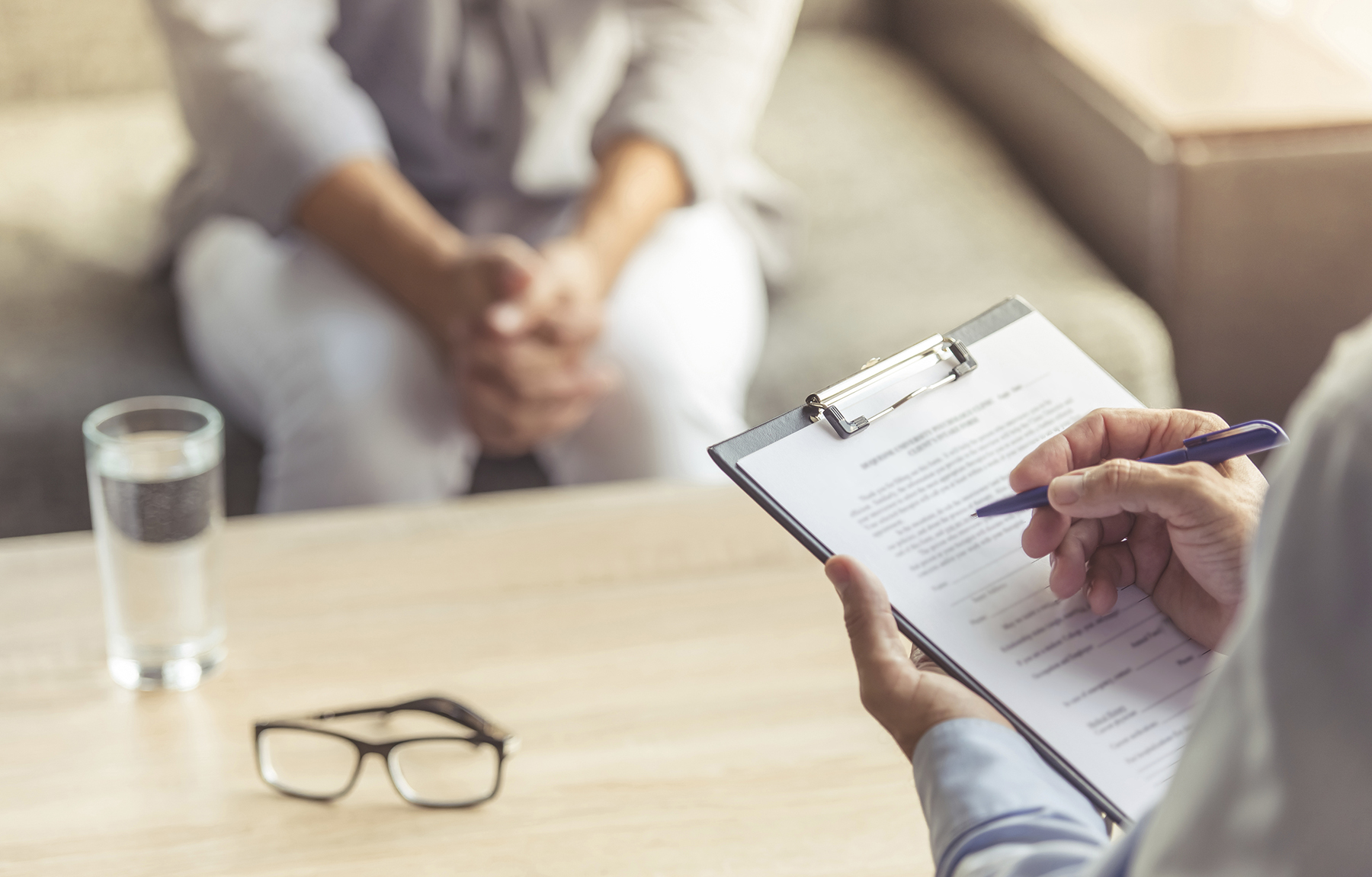 We live in exciting times! Although we still have our fair share of fear, pain and injustice, we also live in a time where resources are more readily available to those in need. One of the resources I have devoted my life to is that of counseling. I believe in it, partake in it, and try to connect people with it. Many churches have picked up on this and are starting counseling services for their congregation. Certainly, this is a topic on which many books could be written. However, here are just a few essentials that I've discovered over my past 20 years as a pastor and 17 years as a marriage and family therapist that will help your efforts succeed in providing counseling services to bless your congregation.
1. A Clear Voice about the need and benefit of counseling from the top down.
This probably trumps all others. Although it doesn't carry the stigma it did 50 years ago, there's still negativity attached. For this counseling center to be vital and instrumental in changing the lives of those in need there has to be an acceptance of the process as a whole. The senior pastor has to be a voice that supports and encourages people to seek counseling for all types of situations. Without this clear and positive presence from the pulpit and beyond, it's difficult for people to actually engage the services that are being offered by the church.
2. Confidentiality – having an environment where people's identity is confidential.
Certainly, it goes without saying that it's important to protect the things that are said in counseling, but this goes much further. This includes protecting people's identity before they even see the counselor. This is especially true where a designated counselor sees multiple people throughout the day. Here are three suggestions to make that possible:
A. A semi-private waiting room where people can sit and not feel like they are on display for all to see.
B. Counseling office where clients don't have to walk through a parade of staring eyes as in an office. You may not think this is a big deal but when someone is seeking counseling to talk about something sensitive they're already feeling vulnerable. I think a walk along a hallway of offices can feel like a walk of shame. You may say, "No one knows why they are there." But they know why they're there. This can really eliminate their motivation to seek counseling.
C. Soundproofing in the office. I think everyone that has worked in the church office knows there are times when it's impossible not to hear what is going on in the other office. There needs to be some sort of soundproofing or noise machine so that people can speak freely without feeling everyone knows their business.
3. An intentional understanding about Dual Relationships. Having a counselor or counseling center set up in your church is different than any other setting because there are dual relationships that occur by just being part of a congregation. There must be some sort of intentionally communicated boundary around what is discussed openly in public/Sunday morning and what is discussed in the therapy room. There also needs to be a clear way for the counselor to separate these things. This is definitely important in terms of acknowledging that someone is seeing you in counseling, using any of the material spoken in counseling as sermon/class material, and being able to have a relationship outside of the counseling room. With those who are licensed, there are clear boundaries in place, but can get blurred in a church setting. People have to feel like the things they've spoken of in the counseling room stay there, and don't hang over their head the whole time they're part of the congregation. Although this was somewhat of the norm 50 years ago and in smaller congregations currently, we find it actually undermines the therapeutic process.
4. Payment for services. This is a controversial topic. A lot of times people see the things done by a ministry or church as things that should be free. I think this can even bleed into the work a pastor does. However, this isn't about revenue. This is actually a therapeutic topic. I think it's vitally important for the success of the therapy process for the client to have some skin in the game. I've worked in a lot of different settings with a variety of ways of handling this from providing free counseling to charging full market value to giving partial scholarships to charging a very minimal fee. I can tell you when the client had to pay something, even five dollars, it made a huge difference in whether they showed up consistently and took the work seriously. Even having some sort of system with a no show/cancelation fee can be very effective in positioning this as a thing of value.
5. Boundaries and expectations with other ministers. This really falls into two different subjects:
1. Discussion between ministers about someone in counseling
2. Knowing when to refer someone to counseling.
As someone who has been both a pastor and a therapist for many years, I can see both sides of this topic. In most states, it's legal for pastors to see individuals in a counseling setting. Although pastoral counseling is a good thing, because there's no license required there is also no real accountability into what it entails, no specialized education required, and no continuing education required. I'm certainly not saying that ministers are not capable or competent at doing counseling. I am saying that there are situations that can be complex and should be handled in a more controlled setting. In those situations having specific tools, specialized higher education, and having some guidelines in terms of causing unintentional harm aren't just helpful but essential.
This isn't about territory, and certainly not about cutting Jesus out of the therapeutic process. This is about someone who has a specialty and trained specifically to help people in those areas. There is some crossover at times. Especially when dealing with couples, pre-marital situations, and individuals dealing with things other then severe mental illness.
There is a tendency for counselors only to see people struggling with addictions or mental illness like schizophrenia. Although there's nothing wrong with this, having consistency in this area can be helpful to take things off of pastors' plates as well as create a wholistic mindset when helping people heal. I highly recommend setting up some sort of policy, criteria, or boundary around referring people to the counselor. Cherry-picking by ministers can create silos, territorial battles, and a feeling of inequality in the office.
I said this fell into two categories but the other category is pretty self-explanatory. Once someone refers an individual to counseling, there needs to be some sort of policy or boundary around what is discussed after that pass off happens. There is a real therapeutic issue in terms of discussing information with other clinicians/pastors. Having something that is intentional and set up to protect the client can keep mishandling from taking place.
There are so many other things that I think are important but this will give you a good start. Having open and honest discussions among pastoral staff and seeking other clinicians in the area as resources can be extremely helpful in making sure the services you're setting up are both approachable and effective in helping people heal.
Follow Us
Stay connected to us and be the first to know about exclusive deals and upcoming events.