Partnering with Parents Through Special Occasions
Celebration – just saying the word conjures up images of brightly colored balloons, ribbons, confetti, and delectable sweets. Who doesn't love a fun celebration?! I know I certainly do! And if the book of Exodus is any indication, God does too! Over and over God instructed His people to build a monument or institute a […]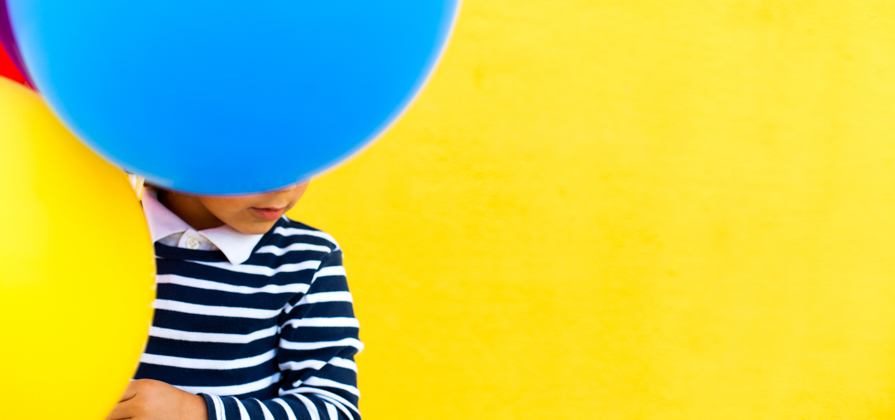 Celebration – just saying the word conjures up images of brightly colored balloons, ribbons, confetti, and delectable sweets. Who doesn't love a fun celebration?! I know I certainly do! And if the book of Exodus is any indication, God does too! Over and over God instructed His people to build a monument or institute a feast in order to remember significant events.
As leaders, we have an opportunity to partner with parents during times of celebration too!
Every month, we send home placemats with our lessons so that parents can know what we are learning. And, every week we have fun at Baby Praise. But, we would be remiss if we didn't take advantage of special times – milestone achievements and holidays – to partner with parents.
Our first milestone celebration is Baby Dedication. It is a wonderful opportunity for leaders to connect with parents at a time when they are extremely open to any and all help! At our Baby Dedication reception we take the time to talk about the various Phases – we show the Phases video. We talk about numbering our days so that we may gain a heart of wisdom – Psalm 90:12. Baby Dedication is the perfect time to share with parents the ways in which we hope to partner with them as their child continues to grow and develop.
When children move from the nursery to the preschool wing is another great time to celebrate and be intentional regarding partnering with parents. This would be a fabulous time to hold a Rhythm event.
Throughout the year we have many opportunities to plan celebrations and be strategic about partnering with parents. Birthdays here are celebrated with a birthday card from the Early Childhood pastor which includes a gift card for a free cookie or ice cream from Chick-fil-A. The card contains words of encouragement and congratulations for another year of God's blessings.
Holidays include service projects that involve the whole family. At Christmas, we sometimes have a birthday party for Jesus where all the children bring a baby gift that is donated to the local Crisis Pregnancy Center. We have had other events where new toys were brought for the playroom of a local hospital for children with serious illnesses. Children learn the blessing of serving alongside their parents.
At Easter, we have given the instructions to make resurrection rolls, so that parents can be equipped to help their children understand the significance of the empty tomb.
Finally, when the time comes for our little ones to graduate our preschool ministry and move to elementary, we celebrate that too!
With a little thought and a Pinterest board or two, we can take advantage of many opportunities to celebrate and partner with parents. Time to go inflate some balloons!
Follow Us
Stay connected to us and be the first to know about exclusive deals and upcoming events.