5 Ways to Build Celebration Into the Rhythm of Your Ministry
A couple of years ago, my husband and my volunteer team at our church completely shocked me with a Starbucks-themed surprise birthday party (complete with "Frappy Birthday" signs and Starbucks-brand drinks—which is a big deal since our nearest Starbucks is an international flight away!). I'd never had a surprise party before, and was thrilled and […]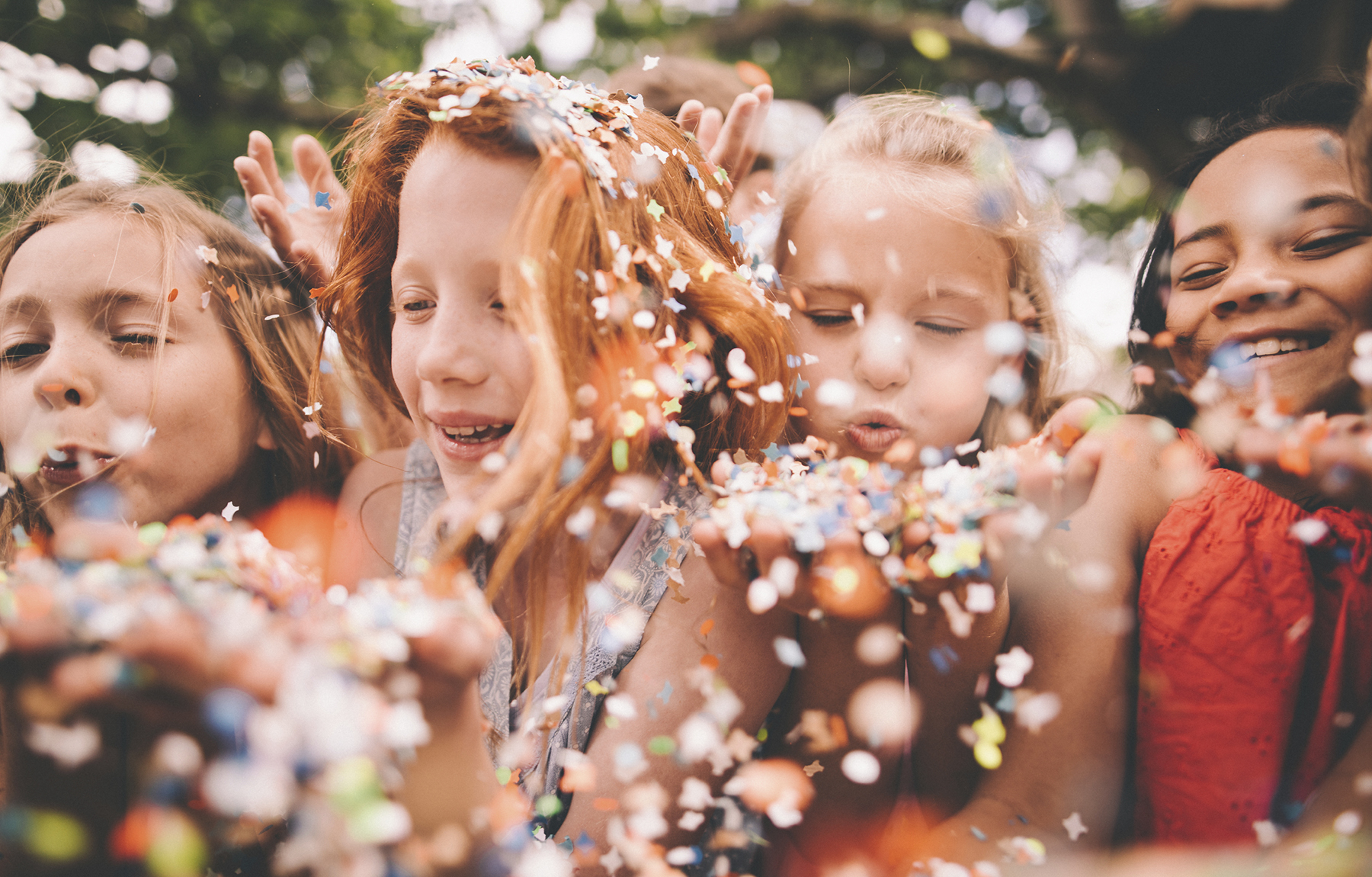 A couple of years ago, my husband and my volunteer team at our church completely shocked me with a Starbucks-themed surprise birthday party (complete with "Frappy Birthday" signs and Starbucks-brand drinks—which is a big deal since our nearest Starbucks is an international flight away!). I'd never had a surprise party before, and was thrilled and thankful for a team that showed their love so sweetly!
Since my team's generous gesture meant so much to me, I wonder why I tend to forget to celebrate wins, milestones, and life-events among my teams and families. I have been known to get sucked into the minutiae of program logistics or the blue-sky vision of strategic planning. When that happens, I forget the importance of encouraging my volunteers and kids in the small things, and watching the small things become big things . . . and then celebrating the big things too!
At the risk of turning into a "taker" and not a "giver" when it comes to what God is doing in us and through us, I've tried to build celebrations and encouragement into the natural rhythms of our ministry routines:
Communication, Communication, Communication!
We don't wait for a special event to cheer about what God is doing! I do my best to solicit and share feedback from parents (anonymously, if preferred) about how their kids are understanding and applying lessons in their own lives; our team members draw incredible motivation from reports of faith decisions, lessons in action, and simple stories that prove that their faithfulness and commitment is paying off in big ways!
Parent Surveys
We've implemented an annual survey that helps us learn from parents what's working . . . and then I do my best to share the results with my team in quarterly meetings or regular email updates. I'm sure to ask parents what can be improved as well, but we definitely make a big deal about the triumphs! Success is rarely stumbled upon; those "little things" are the result of intentionality (however small), and are worth at least a few high-fives!
Church Family Connections
Every four to six weeks, I borrow a few minutes of announcement time in the main church service to share a children's ministry update. I use this time to share upcoming events, explain needs and opportunities across all of our children's ministry programs, and always celebrate WINS! Attendance increases, volunteer commitments, outreach percentages—I gladly proclaim whatever info is current, and give the church family a snapshot of momentum, wins, and what is required to continue the trends!
Formal Milestones
Our baptisms occur monthly at 7 a.m. in a local ocean cove, so those baptized are "presented" to the congregation later that morning during the church service. In the same way, kids who are baptized are acknowledged that day in children's church. This is an awesome time for our kids to be recognized for their step of faith, for other kids to begin considering their own "next steps," and for volunteers to celebrate the faith journey of the child, family, and ministry where we serve! How awesome for our team members to cheer and clap for a newly-baptized child who they've known since their birth, or discipled over several years!
We also use children's church large group time to recognize football tournaments, awards at school, vacations, birthdays, languages spoken, places visited, kind actions, and whatever else is brought to our attention! Lots of celebration going on!
It's Just Lunch
I generally carry the assumption that my volunteer team members are incredibly busy people and do not want another "to do" on their lists; but I've found that they don't usually refuse a free lunch or coffee date! These one-on-one connection points give me great opportunities to learn what makes my team members tick, what I can do to make their volunteer experience even b
Follow Us
Stay connected to us and be the first to know about exclusive deals and upcoming events.