What Happens When Churches Love Each Other
I remember as a child visiting my grandparents' farm in the tiny town of Jonesboro, Texas. A gas station served as the only neighborhood grocery store, and the post office and feed co-op partnered together in a cinder block building next door. A single schoolhouse down the road welcomed elementary, junior high, and high school […]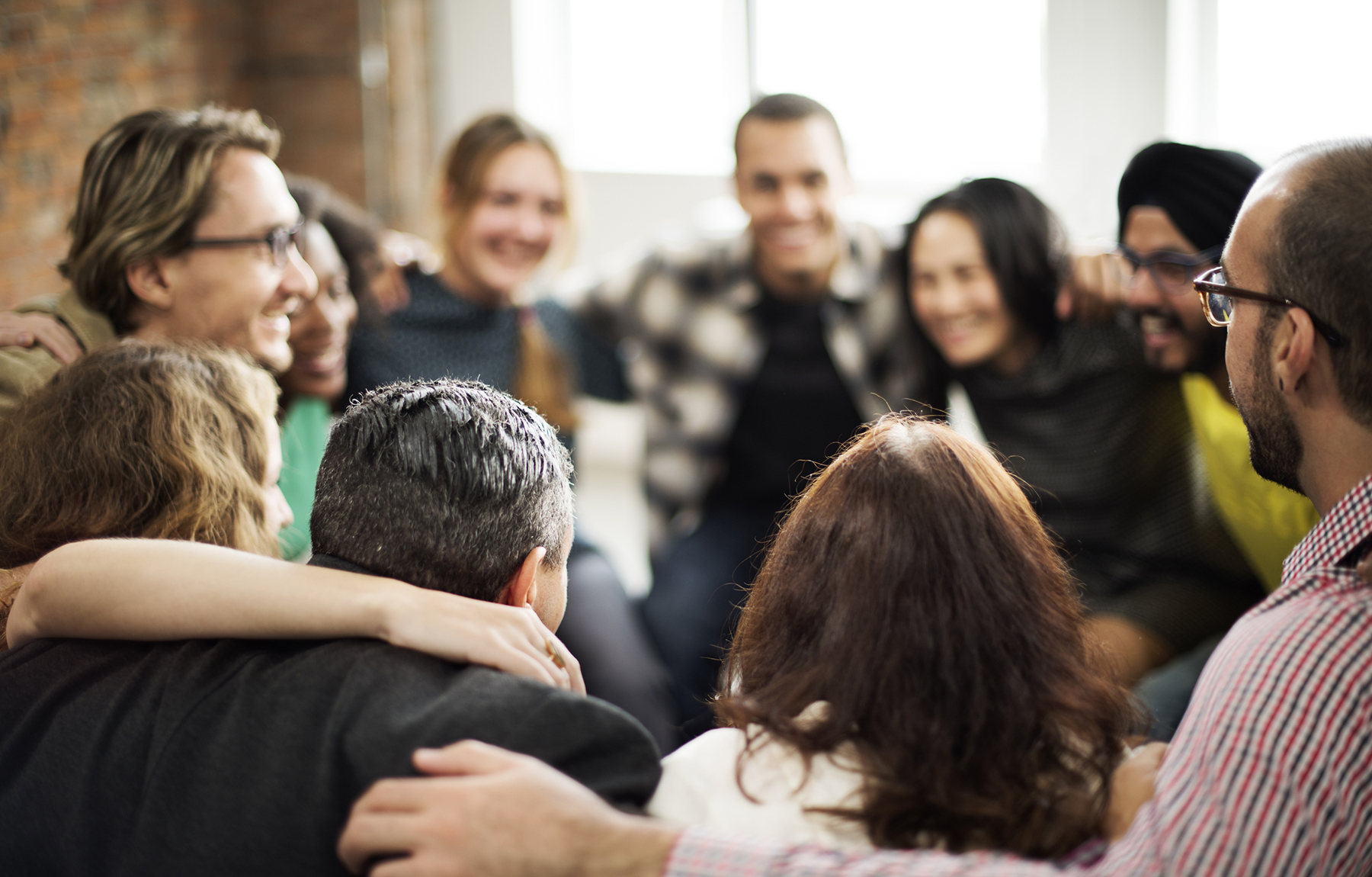 I remember as a child visiting my grandparents' farm in the tiny town of Jonesboro, Texas. A gas station served as the only neighborhood grocery store, and the post office and feed co-op partnered together in a cinder block building next door. A single schoolhouse down the road welcomed elementary, junior high, and high school kids. Driveways to farmhouses were shared, and everyone used the back roads rather than the sprawling highway that had sliced its way through the middle of the farming community.
Yes, everything was shared in Jonesboro, from farming equipment to the car ride Miss Peggy gave me to a bigger town down the road so I could get my chin stitched up after trying to float on a pillow like a genie. Everyone worked together—everyone, that is, except the two churches resolutely standing on opposite sides of that highway. While they both loved Jesus, they didn't see eye-to-eye about things like Bible translation, who got to take communion, and whether one should be dunked or sprinkled in baptism. Every Sunday and Wednesday, the gravel parking lots filled with cars and the doors closed behind the faithful churchgoers who, for just a few hours, forgot about the town that shared everything.
As a kid, I didn't understand why people who said they loved Jesus would dislike other people who said they loved Jesus. As an adult, it became clear that the most powerful weapon of destruction is when we choose not to love. When churches treat other churches as the enemy, we render ourselves powerless to truly stand for the hurting, the oppressed, the ones who cry out for restoration and redemption.
So what happens when churches choose to love each other?
"I told you the most important part of the message exactly as it was told to me. That part is: Christ died for our sins, as the Scriptures say. He was buried, and three days later He was raised to life, as the Scriptures say," (I Corinthians 15:3-4).
A few years ago, 13 local pastors in Austin, Texas, decided to gather and pray for each other and their city. John Herrington, Senior Executive Pastor at Hill Country Bible Church says: "It honestly all started with one question: what does God want? Rather than asking the question, 'How can this city help me build a really great church?' these pastors asked, 'How can my church be a part of helping build a great city?'" There was no talk that day of worship styles or speaking in tongues or whether or not an altar call was given at the end of the sermon. What mattered was a city in need of a Savior. Herrington shares: "The thought was initially, 'Who are we to do this?' but that was immediately followed by, 'If not us, then who?' and 'If not now, then when?' It was time to no longer defer the responsibility. So we agreed on three things: we would own the lost-ness of our city, we would tithe our time, and we would pray for three days."
From those prayers was born, "In the City, For the City." The pastors focused on four things: spiritual awareness, acts of service, circles of accountability, and church planting. A sermon series and Bible study that offered a unified message of hope and reconciliation was written, and the pastors swapped pulpits on Sundays and invited congregations into new worship experiences. Thirty-seven churches participated. Scores of people found deeper connection with Christ and their community. A relationship began with the school district to mentor elementary students in neighborhoods all over town.
The 13 pastors grew to dozens, and soon covenant groups were formed throughout the city. Those pastors rallied around each other, standing in the gap during difficult times and celebrating every small victory. Small group pastors met to talk about ways to care for people in underserved areas, and church communication leaders gathered to discuss ways the Church could invite people to the local church. Conversations changed from "come to my church" to "let's find the right church for you." A citywide movement called Explore God was launched—and more than 1,000 discussion groups were created to provide a safe place for Christians and non-Christians alike to have gut-level conversations about God, faith, and eternity.
What was born with the prayers of 13 pastors is now ChristTogether, a ministry that believes every man, woman, and child needs—and deserves—repeated opportunities to see, hear, experience, and respond to the gospel, as it is shared in a way that they can understand. The newest initiative in Austin, Love Where You Live, focuses on Jesus' command to love your neighbor as yourself. And Herrington says caring for the community is now at the heart of a new collaboration. "There are probably a half-dozen churches—Lutheran, Baptist, Bible, Non-denominational—working together, praying, and pooling their money to plant a new church that is not of anyone's 'tribe' at all. They have committed to planting a Hispanic church in an underserved neighborhood."
ChristTogether is now bigger than Austin. In fact, pastors in 70 cities have now said, "We will work together to share the gospel in word and deed." I think back on the two churches that stared each other down in that small Texas town decades ago, and wonder how life might have changed for everyone had they joined hands back then and said, "Every single person in this town deserves to experience and embrace the life-changing power of Jesus Christ."
I wonder what might happen if we all joined hands today and said that same thing. Perhaps it's time now for every church leader to ask the question, "How can my church be a part of helping build a great city?"
Follow Us
Stay connected to us and be the first to know about exclusive deals and upcoming events.