Live to Serve: It's About "We"
A few years ago my friends, Sue Miller and Adam Duckworth, wrote an amazing book called Not Normal, just for volunteers! One of the chapters in the book is titled "You, Me, We." I love this chapter. It hits on so many things that I love. I am a team player. I enjoy doing things […]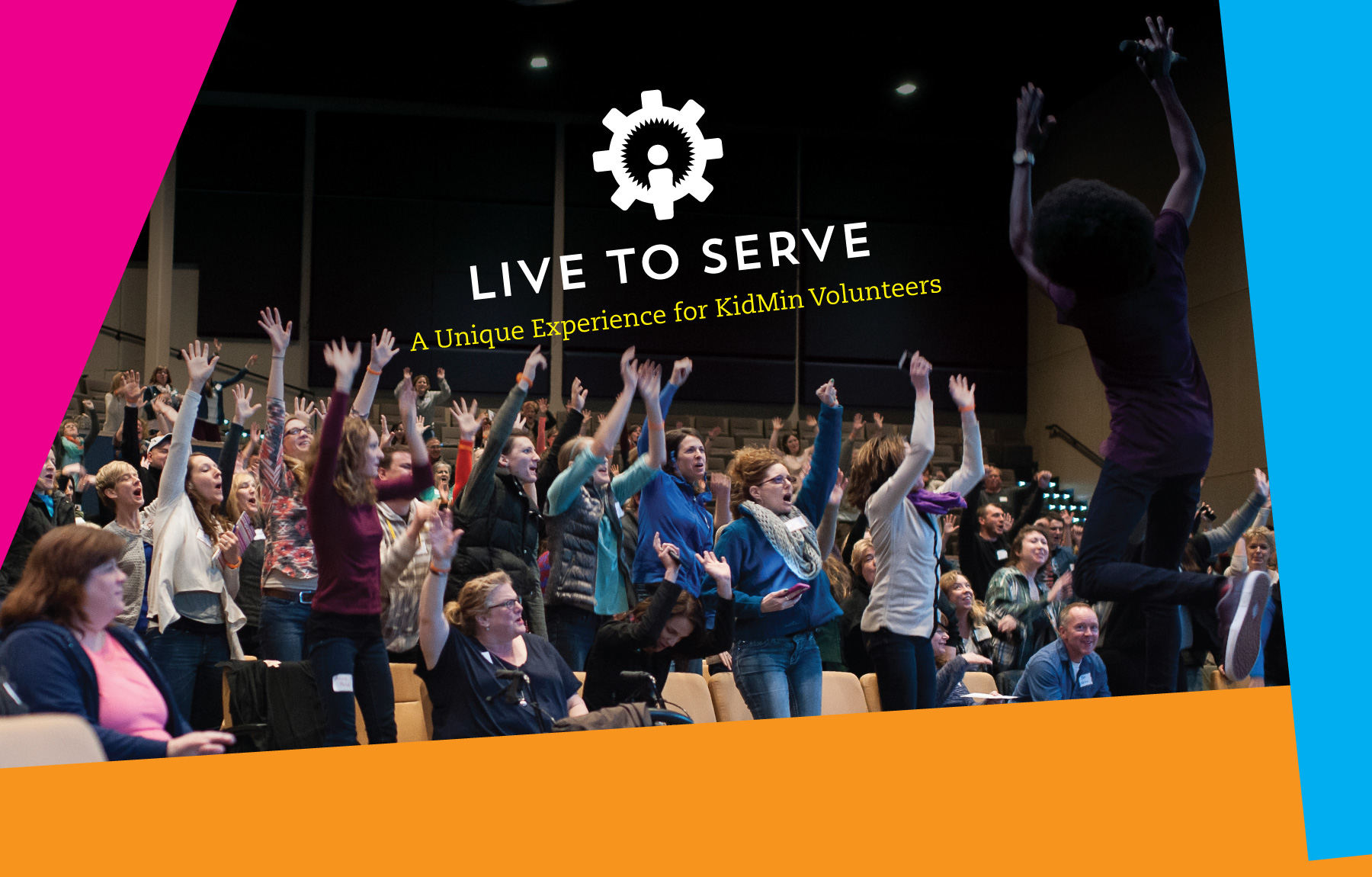 A few years ago my friends, Sue Miller and Adam Duckworth, wrote an amazing book called Not Normal, just for volunteers! One of the chapters in the book is titled "You, Me, We." I love this chapter. It hits on so many things that I love. I am a team player. I enjoy doing things with people. I work harder, smarter and better when I am doing ministry with others. And yet, too many times in ministry I backed myself into the "you vs. me" corner—where I didn't want to be. In that corner I would find self-pity, No-One-Cares-But-Me syndrome and Whiny Kids Pastor Disease. YIKES! But, as Sue and Adam so eloquently put it: "This is not about me. It's not about you. It is about how WE do this together." When I would step back, take a look at the bigger picture and remind myself and my team that we are all in this together, I was much happier.
Now that I have you singing High School Musical lyrics, I hope you are asking the question: "How do I get my team on board? How can they catch the vision to do this thing with me?"
One way is to join us for Live to Serve 2017! I'm very excited to announce that the theme this year will be "You, Me, We." Sue and Adam will be our featured speakers in the main session and they are going to inspire your volunteers. They will leave feeling celebrated, equipped to better serve your team, and most importantly they will have a day away with you. One of the keys to becoming "we" is to share moments like this together. You see, whenever you find yourself with people who are experiencing the same thing you are, connection happens. Connection leads to relationships. Volunteers who have relationships are more likely to stick around. And if they stick around they serve longer. And if they serve longer they will grow into the "WE" kind of team you've always dreamed of! Doesn't that make it worth the investment of three and a half hours and only $29? You will get so much for so little.
As you prepare to ask your team to join you for this morning of fun, let me suggest a few steps.
1. Pray! Ask God for wisdom to know who needs to join you and to open their heart and mind to the idea of spending a Saturday morning together.
2. Cast Vision. People want to know the why behind the what. Sure, there is a Saturday morning "thing" you've invited them to. But why? What is the goal? What do you hope your team walks away with? To feel better equipped? To get away together? Is this in place of your winter leader training? Can you make this into a weekend retreat to dream some God sized dreams for your kids ministry?
3. Have FUN! If you've ever been to Live to Serve you know that FUN is a core value. It is so important, I just can't type in lower case. FUN just has to be all caps! You have some very "NOT NORMAL" volunteers. Show us just how not normal you are. Dress crazy, bring a sign to cheer your team on, share with us via social media what you're doing to inspire fun in your ministry. The sky is the limit.
"WE" can't wait to see you this winter and spring!
Registration opens on Thursday, October 27. Volunteer tickets will be $29 and leader tickets will be $79. Pricing increases as the event gets closer, and those who register on Opening Day will receive special perks! For more information, please visit www.LiveToServe.co.

Follow Us
Stay connected to us and be the first to know about exclusive deals and upcoming events.