4 Benefits of Bringing Your Team to The Orange Conference
So you are considering bringing your team to the Orange Conference for the first time? That was my position one year ago, and I'm so glad we made it a priority. Here's why. Realizing You Are Not Alone Our preschool volunteers are the only ones who are concerned with diaper changing. Our high school volunteers […]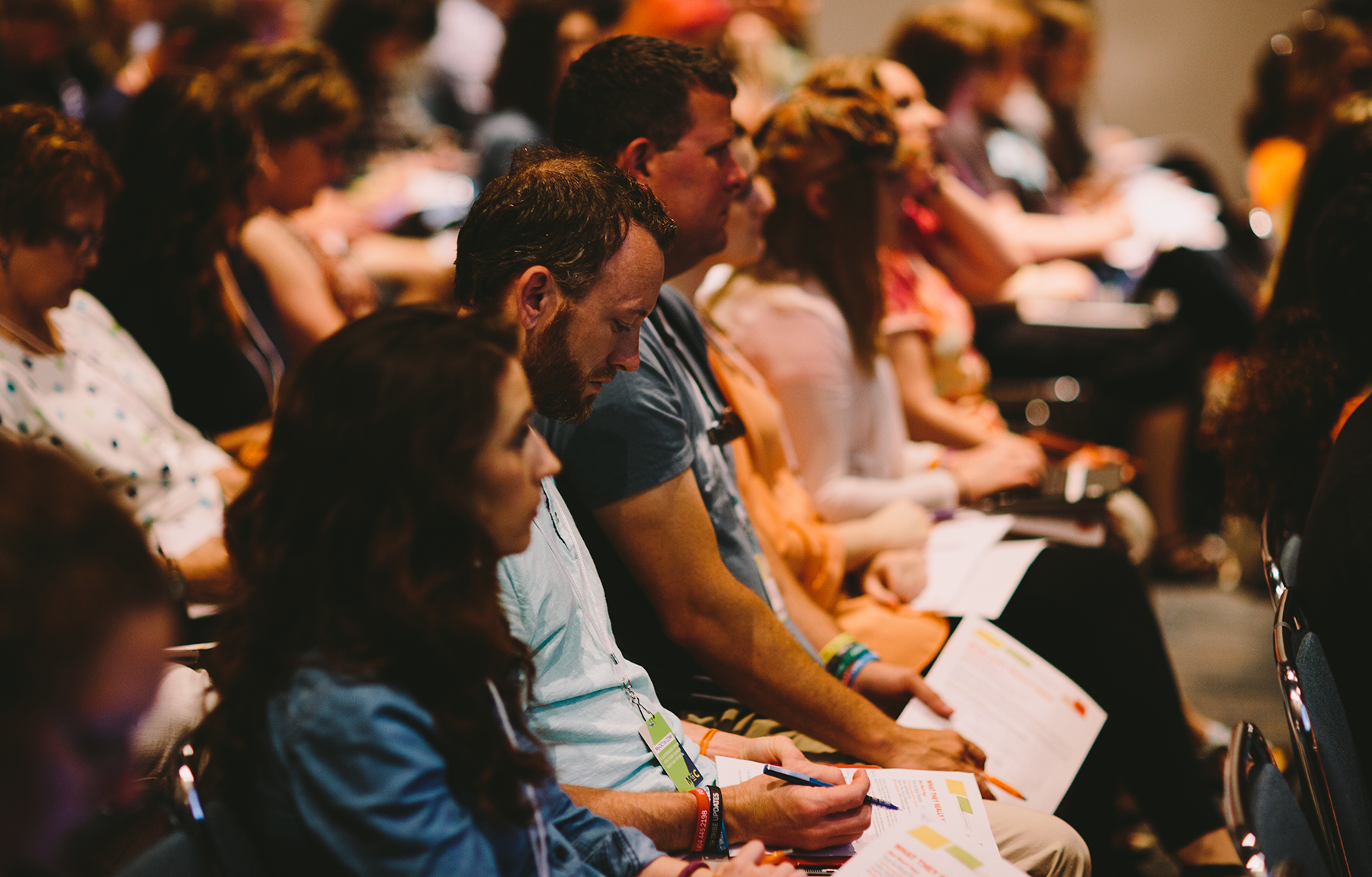 So you are considering bringing your team to the Orange Conference for the first time? That was my position one year ago, and I'm so glad we made it a priority. Here's why.
Realizing You Are Not Alone
Our preschool volunteers are the only ones who are concerned with diaper changing. Our high school volunteers often wonder how it is that half (or more!) of their budget has to go to food to get students to show up to small groups. All in all, each phase of ministry has it's own unique opportunities and challenges and it can feel very segregated at times. The first thing your whole team will realize at OC17 is that they are not alone. There are legions of staff and volunteers who are asking the same questions and sharing the same kinds of stories. That provides encouragement for everyone that will carry them through the year.
Your Team Needs a Voice Outside of Yours
I'll never forget coming up to my preschool phase coach as she was talking with one of the Orange Specialists. She turned to me and said (paraphrased) "This stuff is incredible! We can make such an amazing difference in the lives of kids by focusing on how our phase learns!" I was thrilled. It was a message I had been trying to communicate for a few months, but she needed to hear it from someone else for it to really "click" in her mind. We've all been there, and at The Orange Conference there are so many voices saying the same things in different ways that it's much easier to catch the vision quickly!
The Collective Experience is Unparalleled
One of the most incredible things about Orange Conference is the collective experience represented by all the Orange speakers, staff and even attendees. What are your biggest challenges or questions right now? Write them down and then get opinions from speakers after breakout sessions, from Orange Specialists during breaks, or from other attendees during meal times. There is literally no better place to tap into best practices from around the world.
Your Strategy Works Best When Everyone Sees the Big Picture
My favorite aspect of Orange Conference was that while our team was spending quality time with others in their specialty, they were also becoming much more aware of the whole ministry our church presents for kids and teens. They would hear bits and pieces everywhere about the sacrifices and goals that other phases of ministry wrestle with. In this process they saw how their ministry fit the big picture of making kids into disciples of Jesus who see themselves, their community and their God in incredible ways.
About The Orange Conference
The Orange Conference, a conference for entire family ministry teams, will be held April 26–28, 2017 in Atlanta. Over 8,000 key influencers—senior, NextGen, student, children's and preschool leaders—will gather to learn new insights into influencing the faith and character of the next generation.
Follow Us
Stay connected to us and be the first to know about exclusive deals and upcoming events.