What would happen if the neighborhood around your church suddenly decided . . .
Your church is somewhere they can build solid friendships.
Your church is a safe place for their kids to talk about important stuff.
Your church actually helps when something goes wrong in your community.
Your church can help their family win at being a family.
Your church answers the questions they are really asking.
Your church gives them hope and a reason to believe.
What would happen if those of us who are in the church simply decide…
• WE ARE •
FOR OUR NEIGHBORS
Think about what each word of that phrase means:
FOR . . .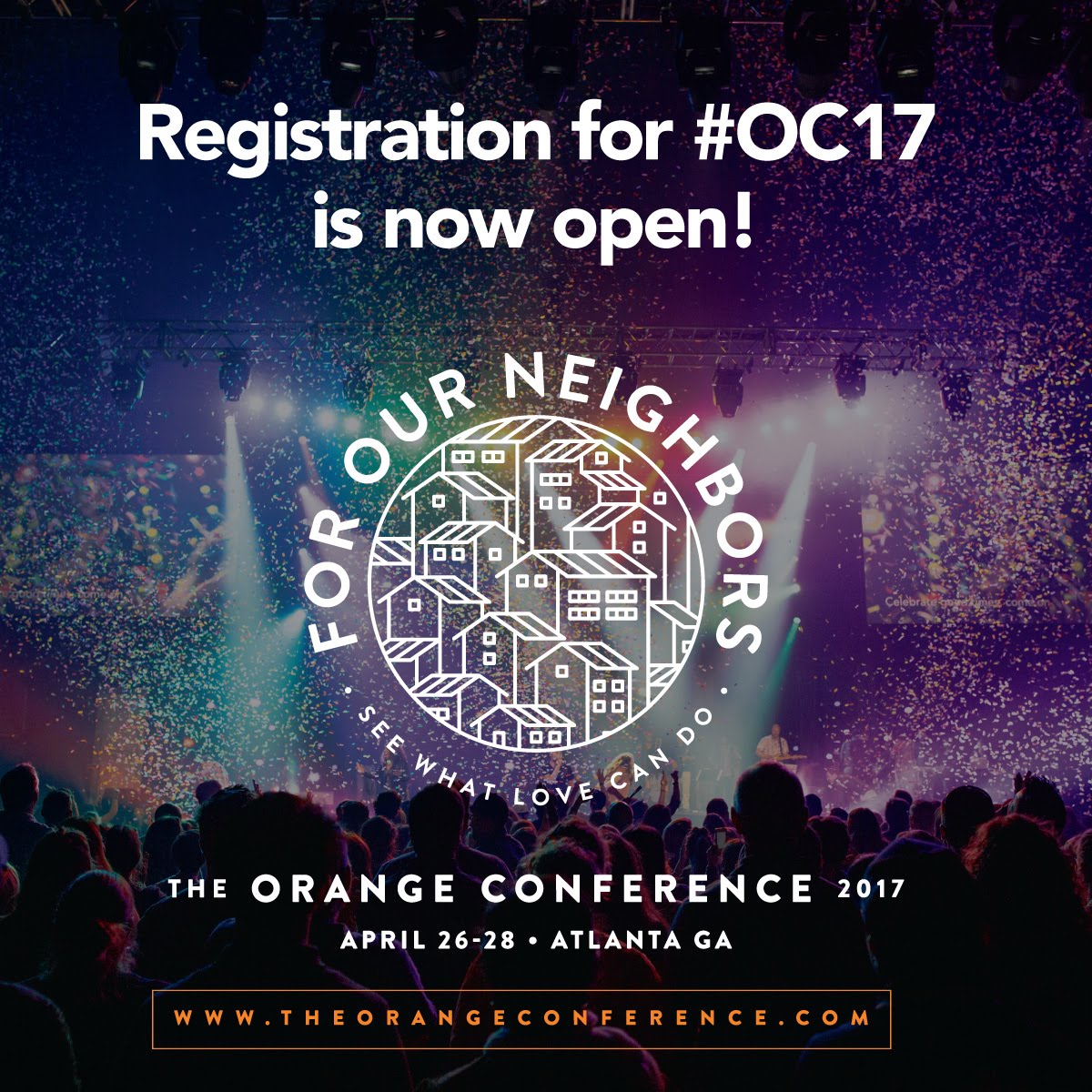 In favor of
Not against
Representing
Supportive
Pro
To help someone win
OUR . . .
You and me
All of us
Every church
Every denomination
Every style of worship
All churches of all colors
It's a shared responsibility
NEIGHBORS . . .
People who are like us
People who are different from us
People who live around the corner
People who live around the world
People who believe what we believe
People who don't believe what we believe
People who agree with us
People who don't agree with us
People who are human
As church leaders we need to get SMARTER | KINDER | LOUDER before those who live around us will trust what we have to say.
Then …
WHAT HAPPENS at OUR CHURCHES WILL HAVE LASTING IMPACT ON WHAT HAPPENS in THE HOMES AND NEIGHBORHOODS around OUR CHURCHES.
Join us at OC17 as we discover what it means to be . . . FOR OUR NEIGHBORS.
Registration opens TODAY, October 13! For TODAY ONLY, save $90 off regular pricing and get Insider First Access to Breakouts!