December Editor's Notes
When God created the world, He made it to be a place of peace and contentment. In the Magnificent Paradise, God provided fruit trees that were pleasing to the eye and good to eat. And He personally walked with His creation! But when sin entered the world, so did greed and jealousy. As circumstances changed […]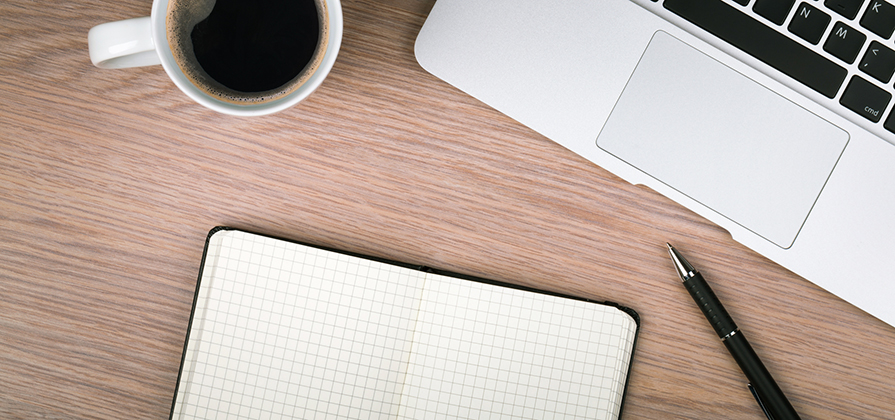 When God created the world, He made it to be a place of peace and contentment. In the Magnificent Paradise, God provided fruit trees that were pleasing to the eye and good to eat. And He personally walked with His creation! But when sin entered the world, so did greed and jealousy. As circumstances changed and life presented more challenges, people found it harder and harder to be happy. However, even now in this broken world, God wants us to have joy.
Even though we try to find joy through our stuff, or our vacations, or our relationships, joy isn't dependant upon any of those things. Joy is about being content beyond our circumstances. We can have joy when we recogize that God's plan is greater than our own. Joy is a response to our trust in God.
Jesus is the reason we find joy.
God sent His only son as a baby, born in humble circumstances. Jesus wasn't what anyone expected, but this was how God wanted to rescue the world. God made good on the promise He made hundreds of years before. This December, we pray that through the story of Jesus, kids realize that God loved them so much that He sent His Son to be here on this earth. The story of Christmas can remind us through every season, regardless of our situation, there's a reason to celebrate what it means to have a relationship with God.
That's why it's important for us to help our kids and families discovery more about joy—finding a way to be happy even when things don't go your way.
Our Memory Verse for December comes from Philippians 4:4. When Paul wrote this letter to the church at Philippi, he wasn't saying to have joy only when it's easy. Paul was writing from prison and learned the secret of having joy no matter what his circumstances looked like. Paul's faith in God made him strong and gave him the ability to find joy, even in the difficult times.
In Philippians 4:4, we read, Always be joyful because you belong to the Lord. I will say it again. Be joyful! (NIrV) As kids memorize this verse, we hope they remember that their joy is not tied to their circumstances. Instead, we find joy when we realize that we belong to God. When we trust God no matter what, we can find joy knowing that whatever happens He is in control.
We will spend the month of December taking a closer look at the way joy shows up throughout the Christmas story.
WEEK 1
In Isaiah 9:6-7, the prophet Isaiah wrote: 'A child will be born to us. A son will be given to us. He will rule over us. And he will be called Wonderful Adviser and Mighty God. He will also be called Father Who Lives Forever and Prince Who Brings Peace,' (NIrV). He wrote this hundreds of years before Mary or Joseph or any of the shepherds came on the scene. But this piece of history is significant to the Christmas story because it tells us something incredible about God. It reminds us that God made a promise to send a Savior. A promise He made at a time when things looked dark—during a period when the tribes of Israel were lost and scattered and hopeless. And then finally, hundreds of years later, God kept His promise on that first Christmas.
Bottom Line: I can have joy because God keeps His promises. We don't always see the bigger story that God is telling through our lives. But when we remember how God has kept His promise to us in the past, we realize that we can trust God with our future.
WEEK 2
We continue our look at joy in Luke 1:5-25; 57-79. After God had been silent for about four hundred years, an angel suddenly showed up and made a promise to Zechariah and Elizabeth. The angel told Zechariah that they would have a son, even though they were well past the age of having children. The day John the Baptist, the cousin of Jesus, was born to them the Christmas story was set in motion. Zechariah broke into a song and his house celebrated. They realized firsthand that they could have joy because anything is possible with God.
Bottom Line: I can have joy because anything is possible with God. Knowing that God can do the impossible has the possibility to fuel our joy. God may not always choose to do the impossible right away or at all, but that doesn't mean He isn't faithful. God can give us joy as we learn and grow during those impossible seasons of life.
WEEK 3
In Luke 2:1-7, we read Luke's account of Jesus' birth. Jesus was God's Son, yet God chose to have Him born in a place where they kept the animals. It was dirty and smelly, but that didn't matter. Mary and Joseph were thrilled because they had a Son, Jesus. And Jesus was the fulfillment of God's promise to rescue the world.
Bottom Line: I can have joy because God sent His Son. Christmas lights and presents are fun and can bring joy during the Christmas season. But none of that compares to the joy we experience when we believe that Jesus is God's Son.
WEEK 4
We finish up the month in Luke 2:8-20. God wanted to announce to the world that His son Jesus was born and He chose to do that through some shepherds. Now, shepherds were not that important, they weren't famous, and they weren't royalty. It was as if God was saying, "You can have joy because the gift of Jesus is for everyone—regardless of who you are."
Bottom Line: I can have joy because God's story is for everyone. The birth of Jesus was good news for every person of every social class and nationality, regardless of their mess, regardless of their circumstances, regardless of their status. We want all kids to know that Jesus came for them!
Follow Us
Stay connected to us and be the first to know about exclusive deals and upcoming events.