Orange Resources In A Portable Environment
There are so many things I enjoy about church in a mobile space—the grassroots vibe, the feeling of accomplishment that comes with each Sunday, and the sense that it really takes every person doing their part to make it happen. Some of my most precious church memories come from seasons of meeting in borrowed space. […]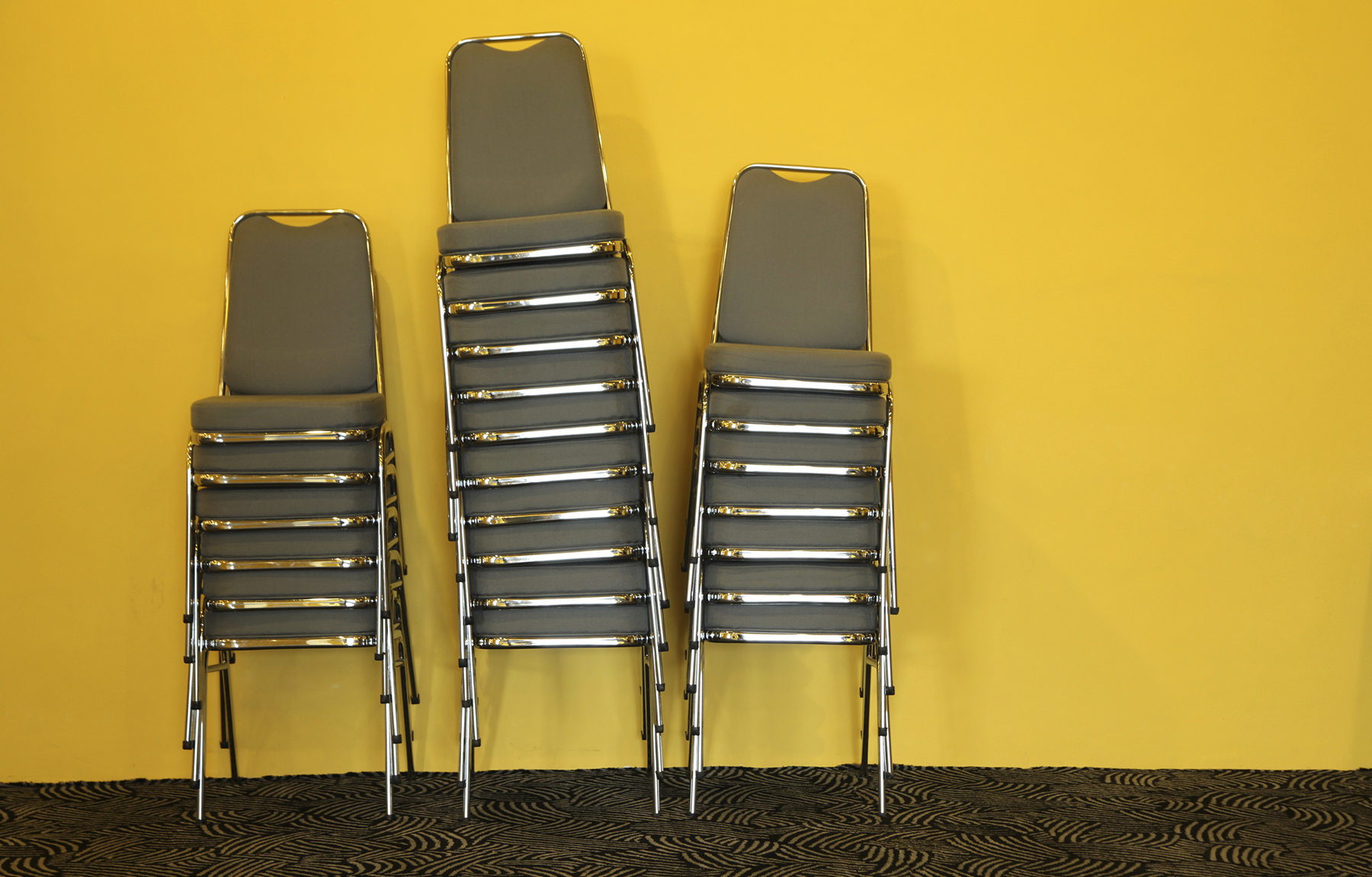 There are so many things I enjoy about church in a mobile space—the grassroots vibe, the feeling of accomplishment that comes with each Sunday, and the sense that it really takes every person doing their part to make it happen. Some of my most precious church memories come from seasons of meeting in borrowed space. The weekly rhythm for Church of the City has always included early Sundays loading in and setting up in rented space and long afternoons tearing down and packing up into a collection of trucks and trailers. While there is much to like, mobile church also presents unique challenges, particularly when it comes to serving children and families in space that's not your own. Currently, two of the four locations in our church family meet in borrowed space. Orange has been a tremendous resource for us all around, and that's particularly true in our mobile environments.
Having served in large, well-resourced churches before, I'm familiar with the temptation to lean on how cool, hip or kid-friendly your space is or on the number of programs you can offer. When you have NO space and Sundays are your ONLY gatherings, you have to be very intentional with what you choose to focus on and pour our energy into. If I have to choose between giving kids 90 quality minutes with a consistent caring adult leader or giving them an indoor playground and multiple programs each week—I'll take the 90 minutes with a leader every time (not that the two are mutually exclusive). Part of our strategy in all environments—but especially in mobile spaces where your surroundings can be an obstacle (literally and physically) to overcome—is to stress the connections between kids and leaders. Whether it's four preschoolers in a school library or 200 elementary kids in a rec-center gymnasium, we find ourselves needing to facilitate those connections in a variety of spaces, some more naturally fitted for kids than others. Here we may need a large-motor activity to warm kids up, and there we need a great craft that requires little space. Orange offers such a broad and adaptable range of activities around which we can help kids and leaders build relationships. When our energy is spent emphasizing those connections and NOT creating activities from scratch, we've seen kids and leaders win.
Orange also offers activities requiring few supplies and preparation, alongside activities that may call for more materials and setup. In a mobile environment where everything has to come and go with you each week, the ability to offer age- and environment-appropriate activities without having to store hundreds of crayons and reams of construction paper has not only been convenient for us, but it's also allowed us to be effective without a tremendous financial investment in supplies.
In addition to adaptable activities, Orange has also been great for us in large-group environments. One of our campuses, which has a permanent building, offers live teaching and storytelling with full production support. Another, which meets in mobile space, plugs an iPod into a speaker for worship and then utilizes Orange's storytelling videos (Wonder for preschoolers and Feature Presentation for elementary). In yet another location, we use a combination of video and live teaching. In each of these settings, thanks to the variety of Orange offerings, we are confident kids hear life-changing truth in engaging and compelling ways each week.
When families enter church in a mobile space, they come with a certain level of expectation, and I find that expectation to be a bit lower than it would be if they were walking into a dedicated church building. It's nice, then, when the quality of what we do exceeds expectations and pleasantly surprises parents. One area I've experienced this is in the quality and variety of parent resources KidCity offers. From the monthly verse cards and Parent Cues to the conversation guides and social media plans, it's rare for a week to go by that someone doesn't tell me how useful they've found a resource we've made available. And here's our secret: we simply give them what Orange gives us. Not only are these resources beautifully designed, they are easy for parents to understand, which makes them more likely to be used.
Mobile space can often feel like a hindrance in our efforts to serve kids and families, and at times it's tempting to be apologetic that our space isn't more than it is. However, my experience is that God faithfully provides as we seek to honor Him in our particular context. And one thing God has kindly provided to us is a partnership with Orange.
Brad Harris serves as Family Pastor at Church of the City, a diverse family of neighborhood churches in Nashville. Prior to launching KidCity, Brad served as a wilderness expedition guide, an advocate for at-risk youth, a summer camp director and as an early childhood pastor at Willow Creek Community Church. Brad has a B.A. in Public Relations from Auburn University and a M.A. in Spiritual Formation from Wheaton College. He is married to Lindsay and they have four sons, Wesley (9), Bennett (7), Judah (6) and Elliott (3). You can email Brad at brad@churchofthecity.com or find him on Twitter: @BradHarris22.
Follow Us
Stay connected to us and be the first to know about exclusive deals and upcoming events.