5 Small Group Leader Appreciation Ideas for this Fall
The content of this post has been generously provided by the amazing people at GoWeekly.com. If you enjoy the SGL appreciation ideas below, be sure to check out GoWeekly.com. They have lots of videos, PDFs, and other downloadable resources to equip you, your parents, and your small group leaders! A new school year means new opportunities to […]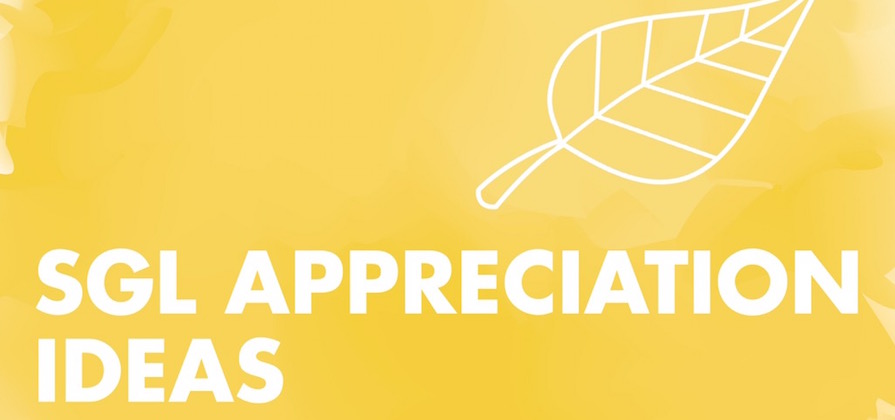 The content of this post has been generously provided by the amazing people at GoWeekly.com. If you enjoy the SGL appreciation ideas below, be sure to check out GoWeekly.com. They have lots of videos, PDFs, and other downloadable resources to equip you, your parents, and your small group leaders!
A new school year means new opportunities to show your small group leaders how much you love them! Here are a few ideas to get you started:
1) Set a birthday reminder.
At the beginning of the school year, put all your SGLs birthdays into your calendar app with a notification to remind you. Make sure to shoot them a text and shout out on social media to wish them a very happy Birthday. (And bonus points if you have their favorite coffee or energy drink waiting for them before the next group time.)
2) Give them their very own room.
Create a special leader lounge area, even if it's just a counter and some coat hooks. Leaders love to have a place to keep their coats and purses. In the leader lounge area keep a never ending stash of candy, and a Keurig with K-Cups for leaders to enjoy before kids arrive (or for after all their students leave).
3) Write some kick off notes.
At the beginning of each ministry year send a hand written thank you note to each SGL and tell them how excited you are to serve with them again this school year. Make sure to make a big deal out of both new and returning leaders.
4) Celebrate Pastor Appreciation Month. 
Did you know October is pastor appreciation month? It's true! But it's not just the pastors on your church staff who need to be appreciated. Your SGLs are pastors, too. So, this October, let them in on the celebration with a little note to say, "Hey… what you're doing matters. Happy Pastor Appreciation Month."
5) Give them a day of fall fun.
Find a fall activity in your area, like apple picking, hayrides, pumpkin farms, or cider mills. Then buy a few gift cards. Your SGLs have been working hard for your ministry, so give them a day of fun to spend with their families or with each other! Or plan a leader's only roller skating or bowling night to remind them of yester-year.
Do you have a fun fall idea for appreciating your SGLs? Leave a comment and let us know! And don't forget to visit GoWeekly.com for more helpful ideas and resources! The videos, PDFs, and other downloadable resources that they provide can help you build momentum in your student ministry throughout the fall and into 2017.
Follow Us
Stay connected to us and be the first to know about exclusive deals and upcoming events.