Celebrating The Local Orange Church
Gen and Andrew Epp of Plattsville Church in Ontario, Canada, passionately believe that combining the efforts of parents and the church is the best way to influence this next generation. You will often find them discovering old and new ways to influence this next generation of leaders. We spoke to them recently about how they […]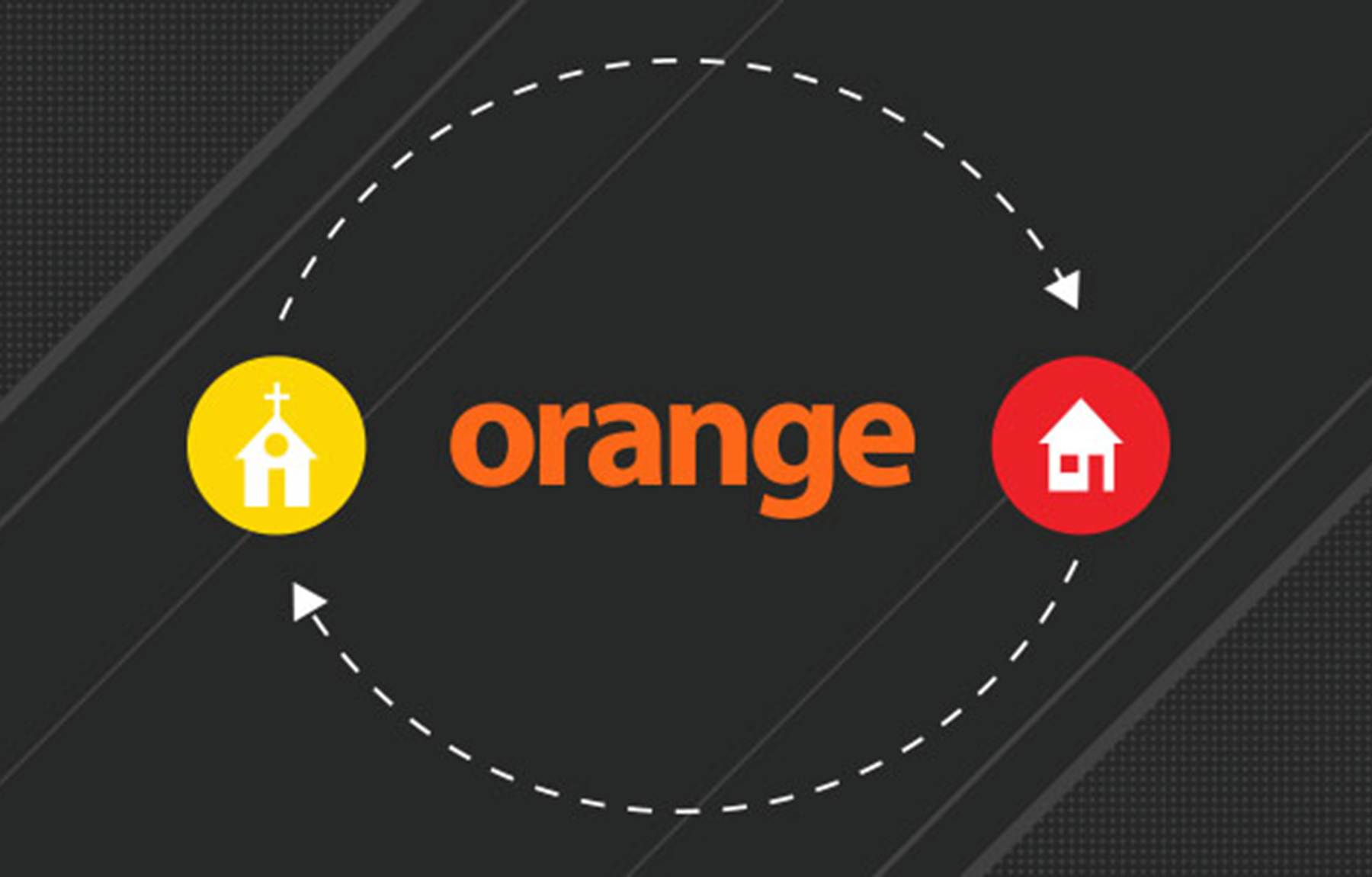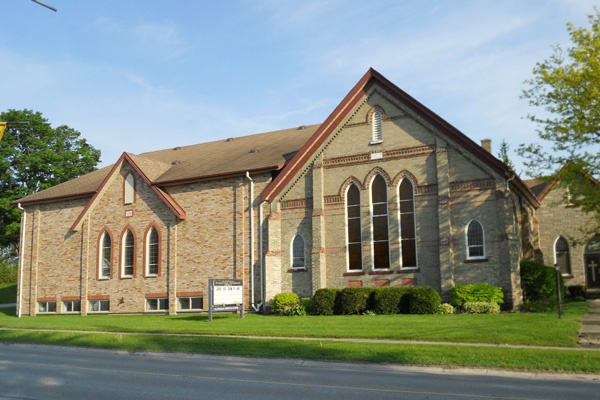 Gen and Andrew Epp of Plattsville Church in Ontario, Canada, passionately believe that combining the efforts of parents and the church is the best way to influence this next generation. You will often find them discovering old and new ways to influence this next generation of leaders.
We spoke to them recently about how they implement the Orange Strategies:
Tell us about the best thing happening in your ministry.
We started in family ministry with some big questions: How do we teach kids to hide the Word of God in their hearts? How do we engage them in the real life issues that they are working through? How do we make a space for the kids that need lots of variation as we learn together? Is there a curriculum that could be adjusted for our children with special needs? How do we help parents understand the importance of working through these God-concepts all week long? How do we disciple kids to stick with their faith through their adult lives?
Is there a curriculum that is easy for teachers who only engage once a month, accessible when they are at home, and understandable so that they can drive home one key relevant concept each week? Can we find a curriculum that would still engage the Christian school kids who "know everything already" and the kids who have never been exposed to Jesus?
As we've struggled through being authentic as we answer those questions (let's be honest—we want REAL change in our kids and our lives) we've been so thankful to have 252 Basics to work with.
We finally have a common language; we talk about engaging parents, helping parents be intentional, bottom lines and that kids are made in God's image. We see kids remembering their Bible verses and even using them as they wrestle through their school year, regardless of their school background.
So, the best thing happening in our ministry? We actually have a ministry that parents, kids and volunteers want to be a part of!
Tell us something about your volunteer culture.
When we started as family pastors we didn't have many volunteers. We had approximately 80 kids and 30 students to work with, and there wasn't a history of kids or youth ministry to really build on. We had to build a volunteer culture from scratch. It seemed an impossible task. Our church family is fairly relaxed. They pitch in and help out when a need arises, but don't generally commit to one area of service long-term. Most of them attend about twice monthly and many commute for work during the week, so they are busy and often eager just to spend time with their families.
We believed in flexibility, so we made schedules that allowed volunteers to be in teams that could switch easily with each other. We gave them consistent student small group leaders that alternated every other week in teams. We began initiating cross-ministry training- so that our elementary folks trained alongside our middle school, preschool and student volunteers. Everyone learned together, shared common terms, and had the same vision. We regularly rewarded them with tiny gifts, personal thank-you cards, and sometimes special lunches or dinners out. We took a group last fall to the Orange Tour, and it was amazing for them to share experiences, ideas and training. We've empowered them to be creative in their areas—any way we can make it easier for them to serve more wholeheartedly, we do! We prep their lessons for them, so they can focus on their kids. We help them with social media, so they can focus on the connecting with the parents. We ask regularly where they need help, and they tell us. We survey them anonymously at least twice a year to make sure we are on target and being relevant, and they don't feel awkward sharing.
As leaders, we really enjoyed the YouTube video that was from a TED talk on starting a movement. We showed it to our volunteers and reminded them that as we began this new culture it would feel strange at first. It was difficult for the first few years for them to get accustomed to serving more often—once or twice a month—but now we have some who love their areas so much they volunteer three times a month through the school year. We give everyone the summer off to refresh, and that's been a huge win! We personally recruit each volunteer every year, to make sure we know their caliber and to also ensure they are serving in an area that will challenge and enrich them. We don't just patch holes. We'd rather not do a ministry than have volunteers who don't want to be available running a program. Right now for 252 Basics, we have about 16 volunteers who run two classes: a Grade 2-3-4 class and a Grade 5-6 class. On a larger scale, we have over 60 volunteers who work with our nursery through high school programs.
Tell us about your structure.
Every Sunday we have only one Sunday mid-morning service. We have about 200 people attending—and 80 of them are kids and students. We run a junior church program during the preaching section of the service, and allow parents to disciple their children through the worship component of the service. We have the students serving as small group leaders alternating every other week so that we can teach them leadership, but also have them participating in the adult portion of the service.
How are you reaching families in your community?
Let's be honest here. It's tough to reach families who live in rural communities that are farmers and commuters for the most part. Traditional church programs don't compete against hockey, dance and agriculture clubs. And most families are just looking for times to eat together and be in the same home at one time.
As we've surveyed our community and looked at what would really help them see Jesus, we believe it's been about making space for our parents to being part of their neighbors and children's lives. Through the summer, we don't have a VBS or other kids programming—we have simple, family events that are in local areas. One popular gathering is campfires at the same homes throughout the summer.
We are hoping that some grassroots connecting and praying together will really stir the hearts of our families as they begin the journey of discipling their friends and neighbors—because a long-term commitment to relationships with each other is much better than our productions and services.
We are still seeking the Lord every day on our knees for this area, though. We want our community to know Jesus, and we are listening each day for God's guidance here.
My best advice for readers who are in ministry is . . .
Always remember that less is more. Be strategic. Ask hard questions. Is it worth your time and effort? What could be the outcome? How will you sustain it?
Favorite Orange Quote:
"Every kid is made in the image of God." So good!
Tell us a story about how God is working in Plattsville Church.
In one of our classes, we had a volunteer who really connected with a boy who was a foster child. He belonged to a First Nations band, and had several siblings who lived with different families. As the year progressed, he asked harder and more intense questions. His foster family was unable to share with him the gospel story (they have to be sensitive to his Band leaders) but his leader was able to do so. She shared with him Jesus and the hope of heaven and his heart responded so beautifully. The next week, his foster family informed her that he would be moving to a family in another community that would be uniting two of his siblings under one roof forever as he would be adopted. This leader promptly went all out to remind him of the hope of Jesus: she brought him Jesus-themed treats each week and on his last week with his class, his class laid hands on him, blessed him and had a party for him. His leader presented him with a kid's Bible. She had personally purchased it, and taken the time to highlight important Scriptures. She had also written a beautiful personal note inside reminding him that he was made in the image of God, and that Jesus was with him, no matter what he faced later in life.
Follow Us
Stay connected to us and be the first to know about exclusive deals and upcoming events.