Small Matters; Effective Change
by Santiago "Jimmy" Mellado, President and CEO of Compassion International If you're anything like me, you may find yourself suffering from "cause fatigue." Bring up your social media feed and you are bombarded by evils to combat, hungry children to feed, and disasters to respond to. There is no lack of causes we're invited to join. […]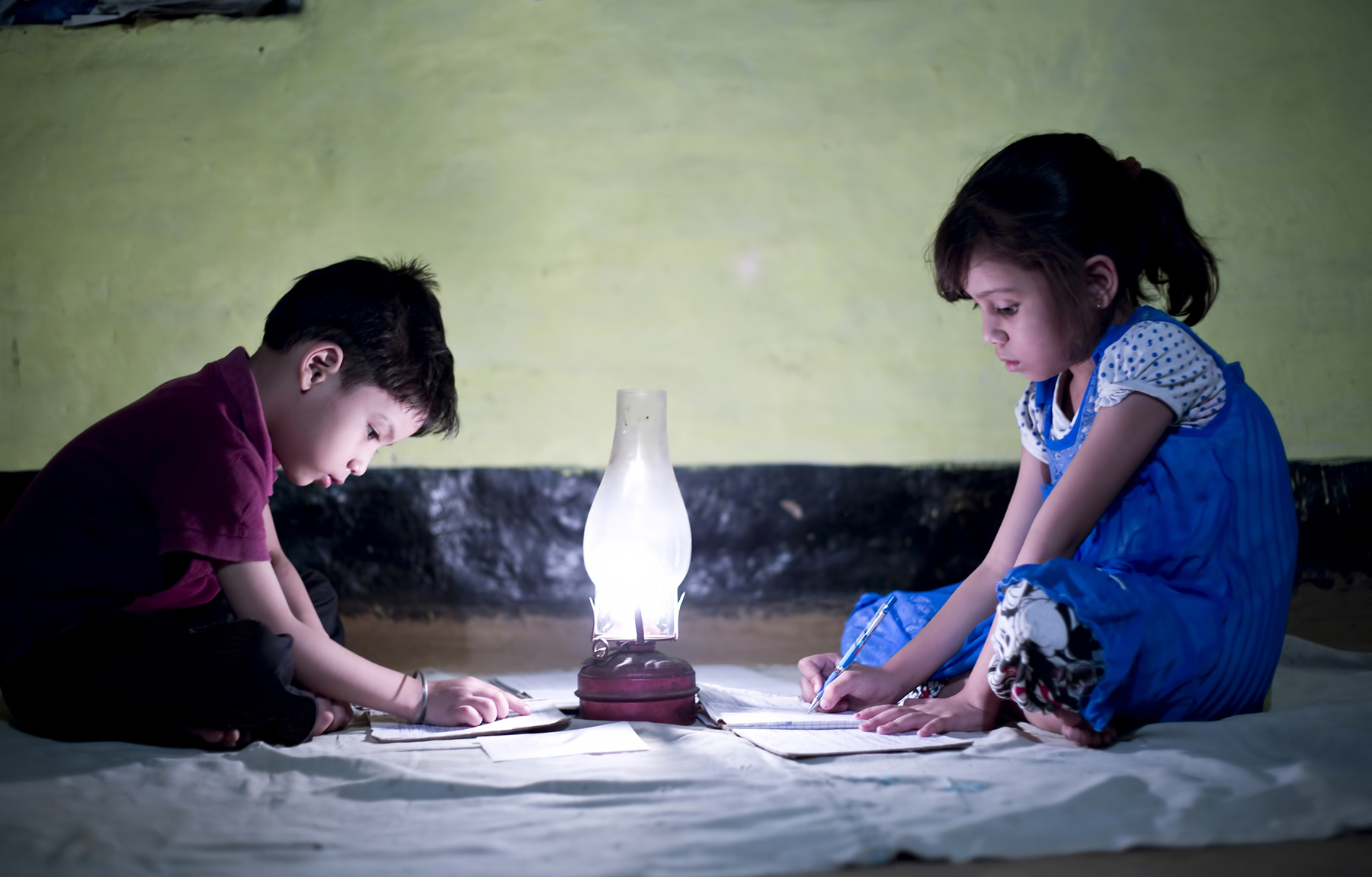 by Santiago "Jimmy" Mellado, President and CEO of Compassion International
If you're anything like me, you may find yourself suffering from "cause fatigue." Bring up your social media feed and you are bombarded by evils to combat, hungry children to feed, and disasters to respond to. There is no lack of causes we're invited to join. This avalanche of needs and statistics can numb us, even inoculate us from caring. After all, how much can one person do?
Maybe we're asking the wrong question. What if the question isn't how much we can do, but where we can be effective?
Part of the answer rests with the unique passion and concern for specific people that God has given us. This is where we take our cue from Jesus' own priorities. We are reminded of the unrestrained anger Jesus expressed toward anybody who would push a child away or fail to provide protection for a child.
Children are Jesus-sized priorities. Invest in the life of a child, and the potential for effective change in the child's life is huge.
Here's a true story from a Compassion child development center in Nicaragua:
Roberto had bitten the hand of the tutor assigned to his class. She received medical treatment, and Roberto was sent to the pastor's office. He knew he was in deep trouble.
Scared and a bit defiant, the young boy listened to the pastor correct his behavior and probe for the reasons behind his attack on the tutor. Roberto's story was heartbreaking, but not all that unusual in the developing world. A mom who had died. An alcoholic father.
This little guy was filled with anger, sorrow, and fear. He was lashing out with behaviors that got him into trouble. How do you help a young boy deal with the emotions sloshing around inside of him that he can't put into words?
The pastor realized that Roberto was desperately looking for help. He knew that the boy's deepest need was to know Jesus, to know that he was loved, that he belonged. He needed to be made healthy from the inside out, to be adopted by his heavenly Father. So the pastor explained who Jesus is and what he had done. He invited Roberto to pray with him.
With a loving hand on Roberto's shoulder, the pastor led him in a prayer we fully understand. "Lord Jesus, thank You because You love me." Roberto softly echoed the words.
"I need you," the pastor said.
Roberto paused. He leaned forward on the desk, buried his head in his arms and cried the cry of a little boy who needs the God he is talking to.
It's hard to describe what Roberto's crying sounded like. It was high-pitched. Wailing wouldn't be an overstatement. The pastor allowed the boy's tears to flow and then led him to pray for forgiveness. To pray for Jesus' presence. And to thank God for coming to him at that very moment.
This is just one example of the work we can do when grace makes its presence known and we focus on a boy or a girl who needs Jesus.
At Compassion, we serve children in the world of poverty. In your church, you [likely] serve children in the world of prosperity. One child has too little, another has too much, yet both are in danger of missing God's love and His best for them. Children in poverty are at risk from the consequences of violence, disease, malnutrition and lack of choice. Children in prosperity are at risk of growing up with a sense of entitlement, of mistaking God's blessings for rights and privileges.
In order to spiritually form the children of the world to align with what God cares about, our worlds must intersect. We can do it.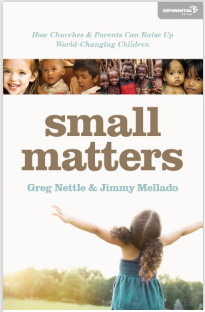 Taken from Small Matters by Greg Nettle and Santiago "Jimmy" Mellado. Copyright © 2016 by Greg Nettle and Compassion International, Inc. Used by permission of Zondervan.
Since 1952 Compassion International has been advocating for children in Jesus' name to release them from their spiritual, economic, social and physical poverty and enable them to become responsible Christian adults. More than 7,000 indigenous church partners implement Compassion's Christ-centered child development programs to serve 1.4 million children in 26 developing countries. Santiago "Jimmy" Mellado is President and CEO. www.compassion.com/churches
Follow Us
Stay connected to us and be the first to know about exclusive deals and upcoming events.