Why I Love Meeting Leaders At The Orange Tour
The first time I had a meal with Reggie Joiner and others from the reThink/Orange team, I wondered why we hadn't connected sooner. In so many ways, our two ministries share a common vision and dream. We both believe in young people. We both believe in the church. We both long to see the church […]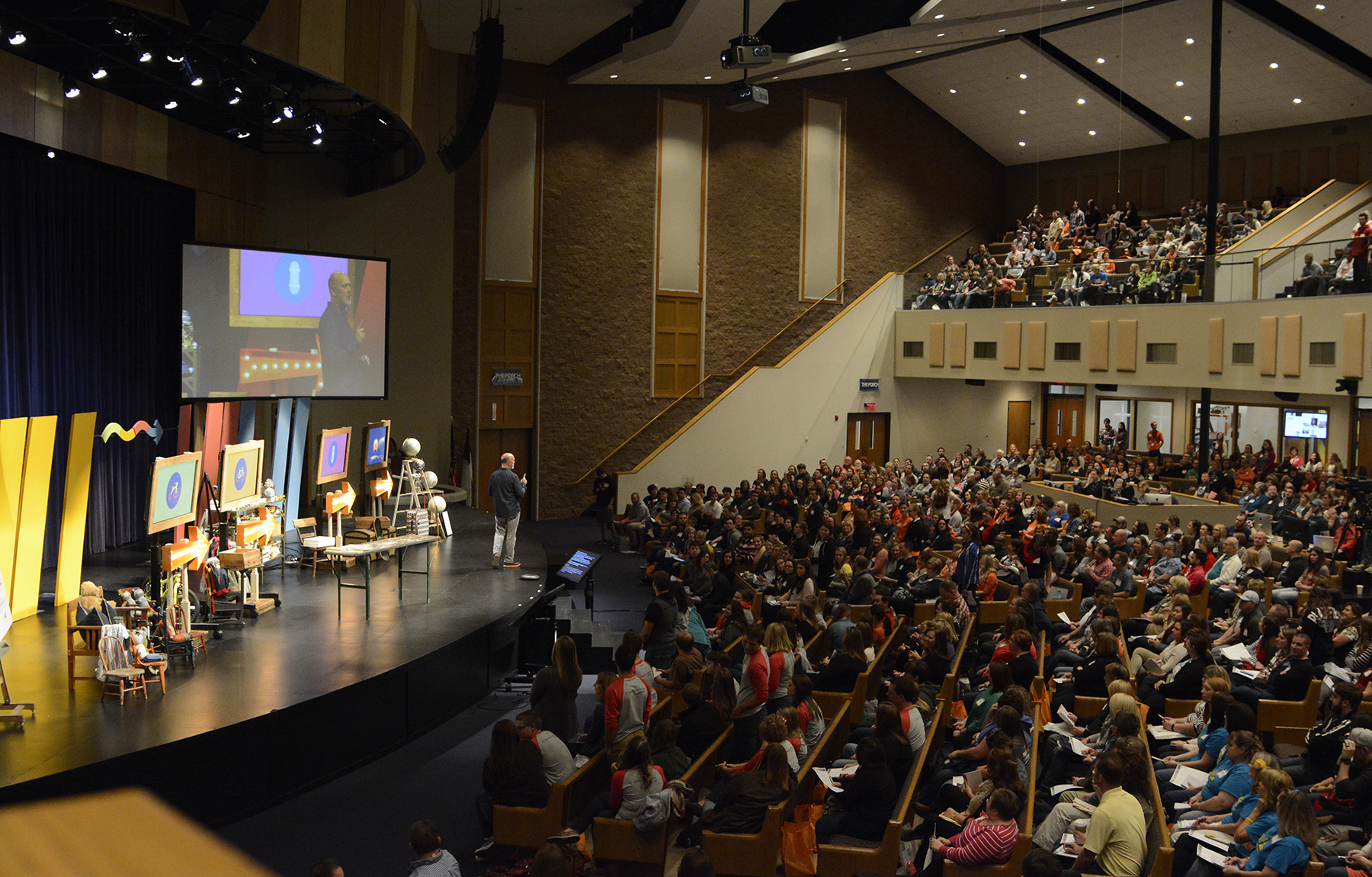 The first time I had a meal with Reggie Joiner and others from the reThink/Orange team, I wondered why we hadn't connected sooner. In so many ways, our two ministries share a common vision and dream.
We both believe in young people.
We both believe in the church.
We both long to see the church better connect with young people. And vice versa.
That's why the Fuller Youth Institute is thrilled to partner with Orange in this fall's Orange Tour. In all 19 cities, we will be cheering on the Orange team as they ask:
Will what happens in your church this Sunday really make a difference in someone's Monday?
As we seek to answer this important question together, we will tell stories of both struggle and innovation.
And we will be joined by thousands of leaders like you who share our heartbeat for children, teenagers, and families.
What I'll be sharing with leaders at Orange
At almost every city of the Orange Tour, I or someone else from the Fuller Youth Institute team will showcase our new Growing Young research. We've spent the last four years studying 250 churches that, despite the trend of aging and shrinking in today's congregations, are thriving with young people.
These diverse churches are doing remarkable work with teenagers and young adults and we are eager to help you learn from their success. We'll talk about our findings at a main session and do a deep dive in an hour-long breakout entitled Three Teaching Shifts that Make Faith Matter on Monday.
I can't wait to share our findings with leaders like you at Orange. In fact, our discussions will be even more fascinating if you have some context for Growing Young. The book comes out on September 20, but you can grab this free bundle of resources today if you preorder.
Why I can't wait to meet you
Here are the top four highlights on the long list of what I love about the Orange Tour.
You and I will get to laugh. A lot. I'm betting you will laugh harder at Tour than you have in the last month.
Your team will get amazing training. I'm thrilled the children, student, and family ministry pastors from my own church are coming to the Orange Tour. There is no better daylong training for them to attend.
You and I will see old friends and make new ones. Some of my very close friendships have been fueled at the Orange Tour.
You will leave encouraged and inspired—ready to face your own Monday. Ministry is great, but it's tiring. Just like young people have their highs and lows, so do we. We need each other to remind us of God's call to love and serve young people.
Whether you're brand new to youth ministry or decades down the road, I believe there is nothing more invigorating than gathering together with others who really get it.
So register for the Orange Tour near you and invite others from your church to come with you. Together, we can help children, teenagers, and families discover and love the church.
Follow Us
Stay connected to us and be the first to know about exclusive deals and upcoming events.