The Theology of Glue
Glue is sticky.  Really sticky. If you've ever gotten it on your fingers as you're helping little ones complete a project, you've experienced the tenacious way it holds things together. (Sometimes your fingers!) This past week I spent several hours going through the preschool rooms, cleaning, organizing, taking inventory. One of the things on my […]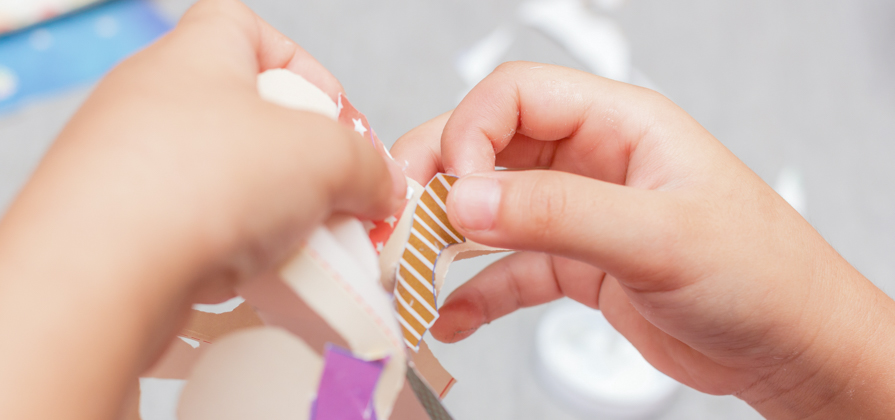 Glue is sticky.  Really sticky. If you've ever gotten it on your fingers as you're helping little ones complete a project, you've experienced the tenacious way it holds things together. (Sometimes your fingers!) This past week I spent several hours going through the preschool rooms, cleaning, organizing, taking inventory. One of the things on my list was refilling the glue bottles in all of the teaching classrooms. As I watched the sticky white sludge slowly fill the many bottles, I began to think about the implications of glue….
Glue can draw children in a way other things can't. Have you ever noticed how a glue bottle is never ignored – kids gather around it!  They know something exciting is coming! By offering crafts in our preschool rooms every week, we give every child the opportunity to be a part of creating something fun that points them to Jesus. Simply using glue gives children the opportunity to experience life in Christ!
Glue makes things stick – just like we do everything we can every week to help Jesus "stick" in the minds of the preschoolers. We repeat Bible verses over and over. We play games. We repeat rhymes. We pray. We want Jesus to stick to these precious children!
Glue draws things together, just as we desire to draw people together through our ministries. My greatest desire is to see preschoolers not only walk through our doors for the first time, but to walk through our doors repeatedly – to be so drawn to what they experience here that they beg their parents to come back!
I prayed as I filled those glue bottles. For each and every child coming into our preschool ministry during the coming weekend – that their experience would be sticky in so many ways. That their lives will be forever changed. That their parents' lives will be forever changed.
Join me in praying for this incredible week – and thank Jesus for glue!
Follow Us
Stay connected to us and be the first to know about exclusive deals and upcoming events.