What To Do When You Question Those In Leadership Over You
I wasn't surprised by Lisa's question, it's a question I have heard many times. "Is working at the church as wonderful as it is attending here?" I'm a pastor, and all of my years in the workforce have been spent working in growing, healthy churches. I don't know the "ins and outs" of corporate world […]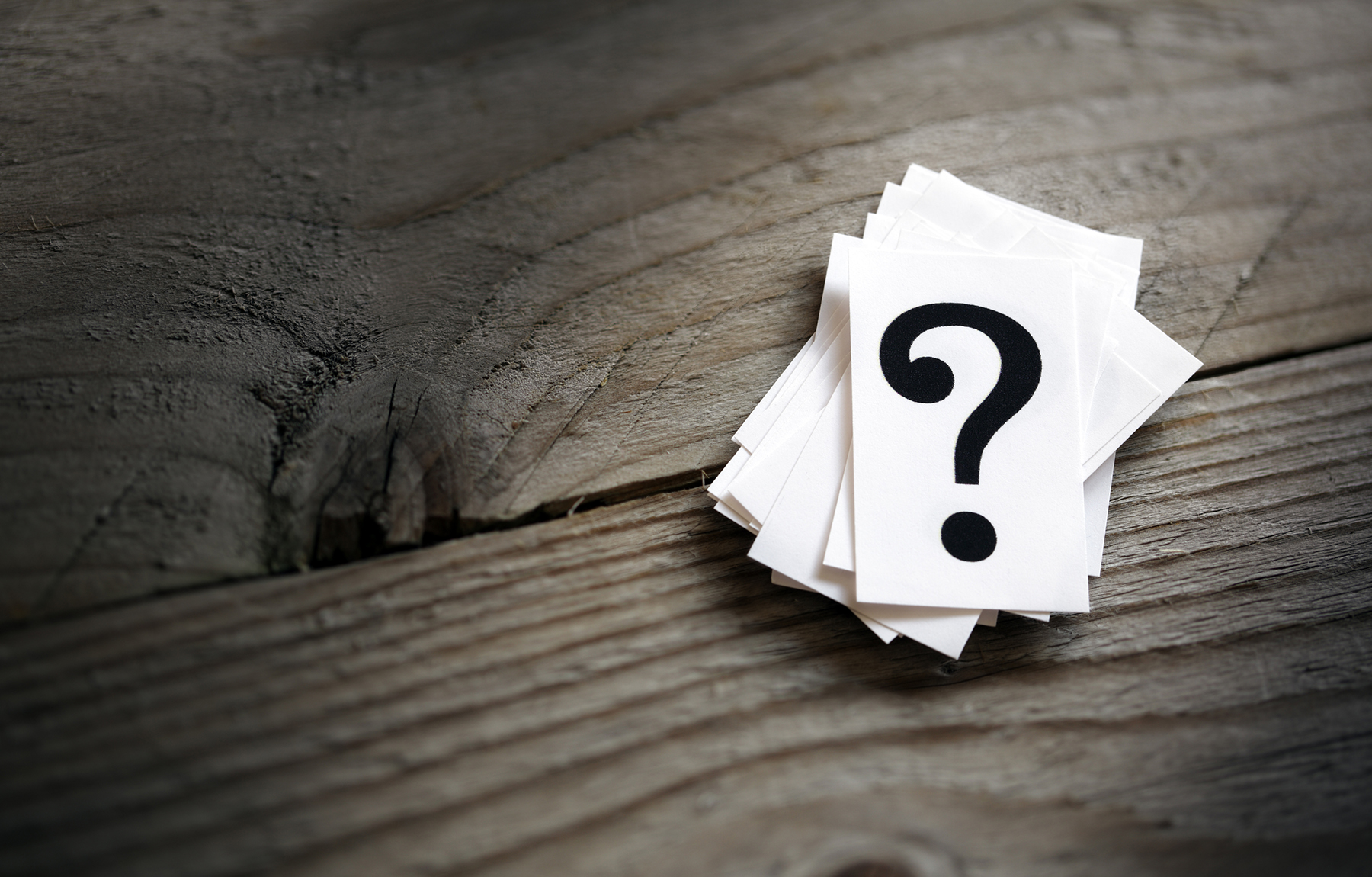 I wasn't surprised by Lisa's question, it's a question I have heard many times. "Is working at the church as wonderful as it is attending here?" I'm a pastor, and all of my years in the workforce have been spent working in growing, healthy churches. I don't know the "ins and outs" of corporate world or life in the marketplace, but I do know that working in a church isn't always butterflies, unicorns, and whistling while you work. There is more at stake in what we do than a healthy bottom line. Through the work of the Holy Spirit we are part of shaping eternity for men, women, and every generation. As leaders, we pour more than our time and talents into this vital work. We give our hearts, because we are driven by compassion for the hurting and lost. And sometimes these passions, emotions, and the value of our work can lead to conflict.
I've been fortunate to work for really great churches with great leaders, leaders to whom I have great respect and appreciation. However, I haven't always agreed with them. The challenge for most leaders in the church is that we lead from the middle. Leading from the middle means we are not completely the vision-creators, rather we are the vision-carriers. When everyone on the team is on the same page it can seem like butterflies and unicorns. Hopefully, that is your situation. When there is conflict, a different viewpoint, or when you, the vision-carrier, questions the vision or the vision-creator . . . well, it's more like falling into a pit of snakes and scorpions. What do you do if you're in that pit? What do you do when you question those in leadership over you?
Respect the position and the person.
You may not agree with them, but you don't want to disagree with God. He has put him/her in the position of leadership. God has called them to lead the organization and has given them a vision for that ministry. Your role as a staff member is to serve that vision and leader. This isn't leader worship, it's respecting the person God has called into that position while honoring God with our worship. We don't understand the weight and challenges our leader carries, but we can respect them.
There could be a chance God is calling you out of that ministry (we'll talk about that later). If so, always value the relationship. Remember what is at stake, and no conflict is worth ending a relationship even if this difference leads to you moving on from the organization. While respecting your leader, focus on what only you have been asked to lead.
Focus areas of influence over areas of concern.
I'm not sure where I first heard this idea. I can't claim it as my original thought, but it has helped me over the years lead from the middle. As a leader that wants to be involved with and cares about the bigger picture of our organization, I can see things that really do concern me. Even if I don't see them, there is always someone who wants to point them out. The challenge comes when they are in the areas of the organization that I have no influence over, much less authority. Honestly, there isn't much I can do about those, so applying any level of energy to them takes energy from my direct responsibilities. Leading well means you focus on the areas you have been directed to lead. Once you've lead well you can leverage your influence for those areas of concern.
Speak from a place of humility.
Leveraging your influence needs to begin with you speaking from a place of humility. Leaders want to be able to speak from place of power and influence, but in today's culture we need to speak first from a place of humility if we ever hope to have influence. Speaking from a place of humility means I seek to understand by asking questions and become a student of the leadership and organization. Speaking from a place of humility means I'm more concerned about your interests than my own (Philippians 2:3-4). Speaking from a place of humility means I seek to serve those God has placed me under and hope that my area of influence can expand. If I'm completely transparent, this is the hardest step for me, but it has taught me the most about leading well. Speaking from a place of humility means I'm willing to admit my failures and change how I respond in the future.
Make a perceptual shift.
This past year, I made a transition from family ministry pastor to executive pastor. Originally, I thought I had a pretty good idea of how our organization operated and roles of other ministries. The last 12 months have been a constant perceptual shift moving from having one slice of the pie that I oversaw to now having to look at the whole pie.
Artist Michael Murphy is known for creating three-dimensional art that at one angle looks as clear as can be. Move to a different angle and none of it makes sense or you see a completely different image. While you might be looking at one particular area, your leader has a much wider view. While speaking from a place of humility, seek to understand how your leader is seeing things. You might possibly be looking at the same image, just from the wrong angle. Maybe you aren't looking at the same image at all, if so then and only then I would suggest you make a transition.
If necessary, transition.
God has placed your leader in his/her position. Your role is to serve and support his/her vision. If that no longer matches, then in my opinion you need to move on to what God has for you next. Six years ago I found myself in that place. I was serving at a really great church where I loved and respected the leaders. However, a perceptual shift revealed we were seeing things differently. It wasn't bad, it was just a shift was taking place inside the organization.
Typing these words now makes it sound so simple. There was nothing easy or simple about it. It was hard, humiliating and complex. I didn't have these steps when I walked through it, but looking back it was a process I attempted to follow. Fast forward six years and I can say it has all worked out well. God knew what He was doing and He used that experience to shape me to being a better leader.
God may not be moving you on . . . He might be calling you to change your view, respect your leader, refocus on your calling or He may be teaching you a lesson in humility. Moving on can sometimes be the easier answer, but that may not be the right answer. I'm more grateful for the times I didn't move and the lessons that have taught me to be a better leader.
Follow Us
Stay connected to us and be the first to know about exclusive deals and upcoming events.