FX Checklist
July – Now is the summer of our discontent.  Vacations, work trips, parties, camps… It's tough to get anything consistent at church during the summer.  FX is no exception.  In fact, FX is probably the toughest place to coordinate leaders, presenters, families, tech teams …There are a lot of moving parts to try to mesh […]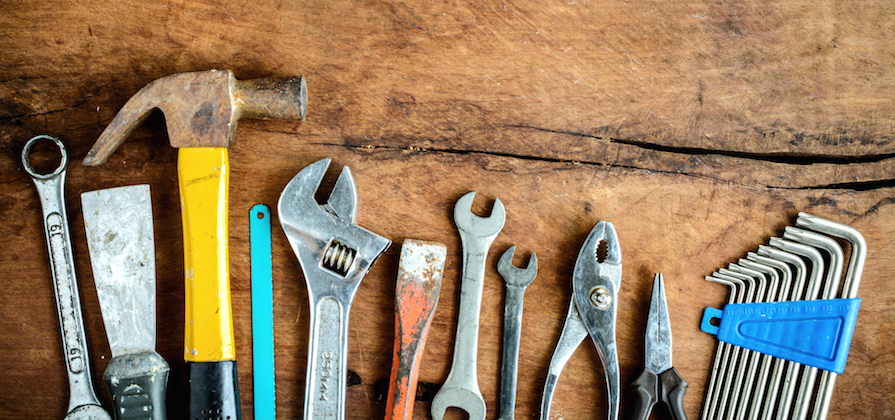 July – Now is the summer of our discontent.  Vacations, work trips, parties, camps… It's tough to get anything consistent at church during the summer.  FX is no exception.  In fact, FX is probably the toughest place to coordinate leaders, presenters, families, tech teams …There are a lot of moving parts to try to mesh on a great day, but when you add in summer it gets nearly impossible.
That's why a lot of people decide to heavily modify their FX or even take some down time during the summer.  Even if you're taking some time to spend away from your ministry (and congratulations, you've earned it), you know that days without the ominous deadline of  another production can be the exact thing for which you have been longing.  You can take the next step you've dreamed about.  If you have some time to "work on it and not in it" here's a checklist that may help you prioritize some vision for your FX.
Props – That prop closet that will never be organized for more than a few day? Yeah, well, you may get a chance to set it right and set up a new filing system to check out props, and check them back in when they are returned.  A sign-in, book tied or locked down by the door may help you retain your sanity for the coming year.
Costumes – see the entry for props above.  Also, ask for volunteers to help you repair or rebuild any costumes that need some care.  Remember to ask people you've never worked with before.  The more people who get involved in the FX ministry, the more effect you will have on families in your community.
Performers – If you won't see some of your performers for a while, drop them a card to remind them you are thinking about them.  Tell them how much you appreciated their work, and let them know about the exciting year ahead.
Performers Part B – Summer is a perfect time to visit local theatre programs, performance schools, or simply talk with local high school drama teachers.  You never know when a contact may become an acquaintance, or an acquaintance may become a valued part of your ministry.
Stage – Don't forget your set.  That door that sticks, those steps that need help, the paint that needs more paint … Yeah, it's time.  Also, while you aren't in emergency mode, it's a great time to talk to people about what you need in regards to technical support.  Ask around for used equipment or possible funding for some updates.  I love telling people who understand equipment what we are doing for families through microphones and sound boards.
Hold hands – take some time to connect with the other ministries that minister to the families in your area.  You're on the same team.  Talk about the upcoming year and how you may be able to combine resources to help meet the needs of those you serve.
Those are a few ideas that are easy to put on paper.  I know each FX has specific circumstances that can make them either an easy afternoon project, or an impossible dream.  Either way, it's worth putting it down on a checklist and determining what your strategy will be going forward.  What's on your FX checklist this July?
Follow Us
Stay connected to us and be the first to know about exclusive deals and upcoming events.