Volunteer, You Are The Awesome Secret Sauce
Dear Volunteer, Thank you. Thank you for being on the frontlines of ministry each week. You play a unique role to help shape the future of a child's life. There are not enough thank-you cards to say how grateful we are. Week by week, you plant and share God's Truth in a relational way kids […]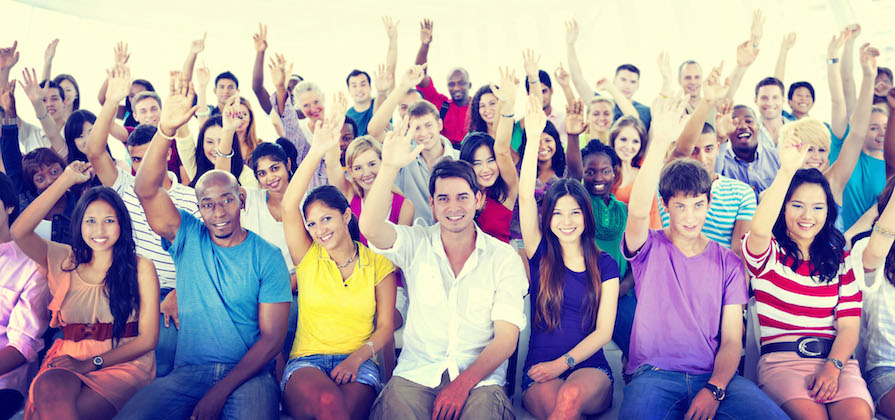 Dear Volunteer,
Thank you. Thank you for being on the frontlines of ministry each week. You play a unique role to help shape the future of a child's life. There are not enough thank-you cards to say how grateful we are. Week by week, you plant and share God's Truth in a relational way kids can put into practice. You prepare before you arrive on Sunday. You meet kids in their world to help them talk through and embrace faith. Thank you for choosing to develop relationships with kids to have influence in their lives.
Thank you for taking the time to be your own student of culture. This is no ordinary volunteer job you take on. There are some not-so-nice things, and some wonderful things happening. By staying aware, you know how to talk with kids. We know that at every phase in a child's life there is culture to contend with. Look at you . . . taking time to learn what's happening in each age and phase of a child's life that you serve. You become relational by engaging them in what's happening their world. You know that fun matters. What a smart move to help you only go deeper with your few. Thank you.
Thanks for doing your homework to learn about things like what current shows kids are watching. You listen for songs that kids are singing. You use this to stay "in tune" (sorry) with a child's world to have influence. Thanks for learning that Terraria is neither a plant, nor a disease—but a game elementary kids love right now. Thanks for helping understand kids are now wired, and take devices to school for education. Being aware of what's happening in a child's life is important. You know this. Thank you.
By staying tuned in to each phase of the kids you serve, you help support the vision of your church. We know that having common ground with kids to engage them helps create trust. (Quote from Not Normal.) You meet kids right where they're at. And then you speak into their lives and apply and introduce them to God's love through conversation. You give them a Monday through Saturday faith that they can own and live out. Way to go!
And Volunteer, you bowl us over by how you take a step to reach out to meet and engage parents. You are another voice in a child's life to help partner with them. You follow up with kids during the week. Why? Because you remember what it's like to be a kid. Things like spelling tests and playgrounds are some really big things in a kid's life.
Volunteer, you are the awesome secret sauce to impact kids in the local church. Thank you.
This blog was originally posted on Orange Leaders blog. 
Follow Us
Stay connected to us and be the first to know about exclusive deals and upcoming events.