Nose Picking, Mobilizing Students, and the Wowzer Awards
The XP3 blog is all about community. We are a community of student pastors and leaders sharing ideas, strategies, victories, and struggles. That's why we're starting a new blog post series focusing on you, the student ministry leader. Once a month we're asking you questions about student ministry and sharing your answers with the XP3 community. If you […]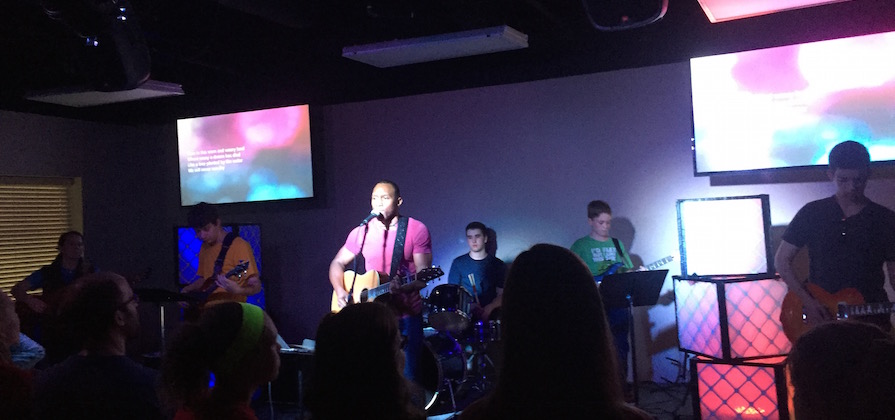 The XP3 blog is all about community. We are a community of student pastors and leaders sharing ideas, strategies, victories, and struggles. That's why we're starting a new blog post series focusing on you, the student ministry leader. Once a month we're asking you questions about student ministry and sharing your answers with the XP3 community. If you would like to contribute in a future post, send us an email.
What's one win you've had recently in your student ministry?
We all have been in a group where that one person continually leads the group down rabbit trails. Kevin is in middle school and he is known for purposefully steering small group dialogue off topic and down the dreaded rabbit trail—the place every Student Ministry leader is well acquainted with but tries desperately to avoid. On Kevin's rabbit trail there is no berry picking or gallivanting 'over the river and through the woods.' Nose picking and flower trampling might be a better description. Kevin farts in group. He continually interrupts the leader. And he makes fun of the stories shared by the other group members.
Despite the challenges of having Kevin in group, his small group leader, John, has taken an interest in him. Over the course of the year, John has dreamed, prayed and talked to me about how to attend to Kevin's needs and the needs of the group. John began by spending time with Kevin before group each week. Through asking questions and observing, John learned that Kevin loved music. John began to realize that many of Kevin's interruptions revolved around him singing popular songs (at the top of his lungs.) Some were even Christian songs. Kevin had memorized hundreds of song lyrics.
After small group time, our Middle School students get together for worship. John had an idea. Bright eyed with excitement, he asked me,
"What if Kevin served on the MS Worship Team as the Technology Assistant? He could run the slides for the worship songs. He already knows all the lyrics and I think he will do a great job."
Perhaps this could work, I thought to myself. We made a plan with Kevin to practice for a couple weeks. He did a great job. He loved running the slides. We realized that this job gave him something to focus on during worship. It also prevented him from distracting others and gave him a sense of ownership over the ministry.
Over time, Kevin began to interrupt less during small group. He is still funny and goofy and may interrupt with songs on occasion but he is not rude or distracting like he used to be. He is excited to come to church because his small group leader has taken the time to know him deeply.
---
How are you mobilizing students to own their faith?
Our Student Ministry strategy is all about leading students in a process of spiritual formation. The goal is that every student is centered in Christ – taking daily steps of faith by allowing Christ to minister through them.
Therefore, mobilizing students to own their faith looks different for each student at each developmental stage.
For the distant and disconnected student, owning their faith means showing up at an outreach event such as "Summer Kickoff" or "Rock the Lot."
For the student who is simply exploring who Jesus is, owning their faith means being involved in a weekly Bible study that will lead them to make a decision to follow Jesus.
For the student who has made a decision and is growing in Christ, owning their faith means taking the next step to allow Christ to minister through them on our Student Leadership Team. On this team each student is paired with an adult mentor and given a job description. Their job could be serving in Children's, Outreach, Worship, Student or any other ministry in the church. Our desire is for every student to take steps of faith at each point in their spiritual formation journey. Each step is an opportunity for a student to own their faith.
---
What's a great way that you've been able to partner or connect with your students' parents?
Our Student Ministry vision is to partner with parents in the spiritual formation of students. We partner with parents in two primary ways.
1) Facilitating connection between parents and students. We want to set parents up to win with their student. We are currently re-vamping our Rite of Passage (ROP) events (5th to 6th grade, 8th to 9th and graduating from High School.). Recently we realized that our 12th grade ROP event is the only one that involves a blessing time for parents to affirm their student. These words of encouragement and affirmation need to be spoken to the student much earlier than 12th. Now we will have a blessing ceremony for each ROP. During the ceremony, parents and other adult mentors will spend time blessing and praying over their student. We want our students to remember who they are and be affirmed in their identity in Christ as they make major life transitions.
2) Equipping parents to be the primary spiritual influencers in the lives of their student. We use the Parent Cues that "Orange" provides each month so that parents have tools in their hands and questions to ask in order to engage their student in spiritual conversations. We also bring speakers, experts and therapists in to teach parenting classes each year. We want parents to be equipped with spiritual tools and practical tools to be able to influence their student for Jesus.
---
What's been one successful, special event that you've pulled off in the past year?
When the event leads students to take their next step in the spiritual formation process, it's a success. This past year we had a successful outreach event called "Rock the Lot" where we took over the church parking lot. We rented bounce-houses and rock walls and sought to create a fun and relaxed environment for guests. We played games and loud music and provided free food. We had a large percentage of our students attend and many of them brought visitors. We even had a couple of visitors join us for our small groups the following week. When the outreach event leads students to attend weekly programs, it's a success.
---
What's one way you've been able to motivate and encourage your small group leaders this year?
This year we had a Small Group Leaders Appreciation Luncheon because we have found that volunteers are encouraged by recognition. Additionally, we have found that a sense of community and camaraderie is motivating. The purpose of the luncheon was to accomplish both – encouragement and motivation. One fun thing we did was give out "Wowzer Awards." These were funny awards that recognized and poked good fun at some of our volunteers. Some of the awards were "Most Likely to Ask for the Lesson Early," and "Most Likely to Wing It" and "Most Like a Middle Schooler." We laughed a lot and our volunteers were encouraged to be part of a larger family of volunteers. They also spent time in a guided discussion where they shared resources with each other.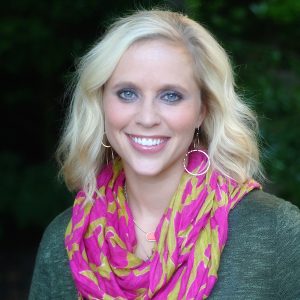 Kelly Edmiston is the Student Minister at the First Colony Church of Christ in Sugar Land, Texas. Kelly is a passionate and outgoing leader following God's call on her life to build up the Body of Christ. Kelly has a decade worth of experience discipling and inspiring others to walk intimately with Jesus. She is a conference speaker, writer, blogger, preacher, teacher, wife and mother. Kelly loves "suburban life" with her husband Ben and two sons Mason and Hunter. She is currently obtaining a Masters of Divinity from Abilene Christian University. Find her blogging at brophytwinspeak.com and follow her on Twitter and Facebook.
Follow Us
Stay connected to us and be the first to know about exclusive deals and upcoming events.