Surviving a Baby Boom
Do you ever feel like babies are being born so fast there really MUST be something in the water at your church? Recruiting and staffing your nursery and toddler ministries can be a full time job in itself ! I saw a sweet Instagram post by Samantha (Sam) Edwards, from Oak City Church in Raleigh, […]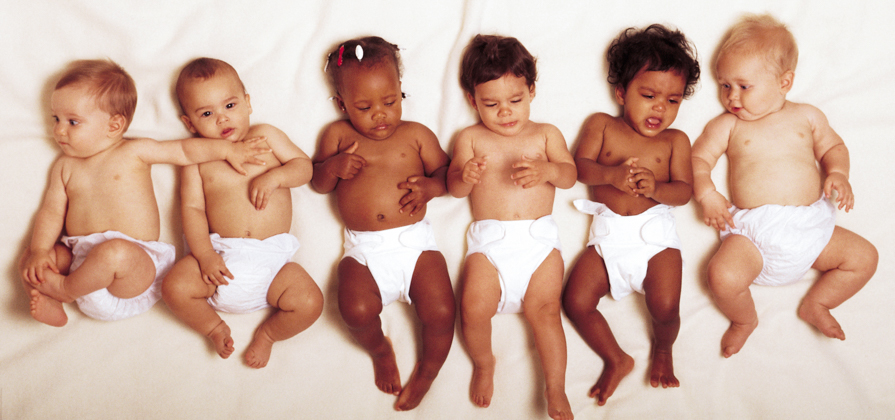 Do you ever feel like babies are being born so fast there really MUST be something in the water at your church? Recruiting and staffing your nursery and toddler ministries can be a full time job in itself ! I saw a sweet Instagram post by Samantha (Sam) Edwards, from Oak City Church in Raleigh, holding a precious little newborn from her church. In my next email to her, I mentioned how sweet it is when new babies are born to our church family. Her reply made me gasp:
We'll close the year with 25 new babies in 2015 (6 of those via adoption/foster care). I can't even. Haha. We (are) a church of just over 300…with about 125 of those being kids. Life is crazy and we love it. 
I knew that if you could welcome 25 new babies with a total church attendance of 300 and you can still say "we love it,"  something amazing was going on at her church, and I wanted to know more. So I called Samantha, and we talked about Oak City Church, the church, the people and the amazing nursery ministry that she leads. Here are some of the bits of wisdom that she shared with me:
The Oak City Church is about 91/2 years old. When it began, the target age was post-college age, so many 24 and 25-year-olds began attending. Now, those people are mid 30's and having families.
It takes an army. You have to be all in for family ministry. That was easy when we planted. But now, not everyone has that mentality. You have to continue to build that "all in" mentality.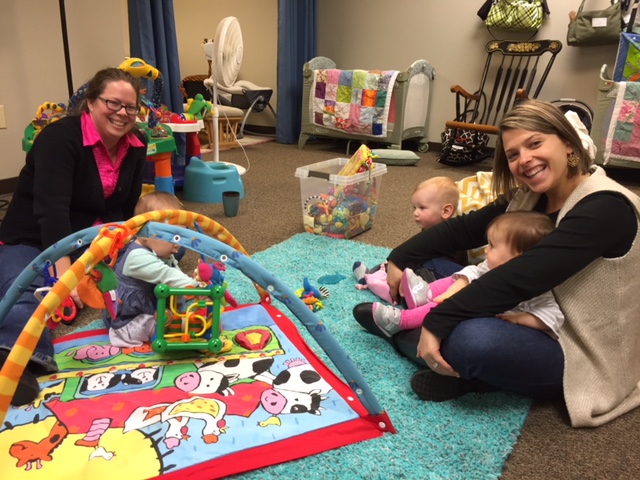 We present this vision to volunteers; ministry is to the family, not just the kid.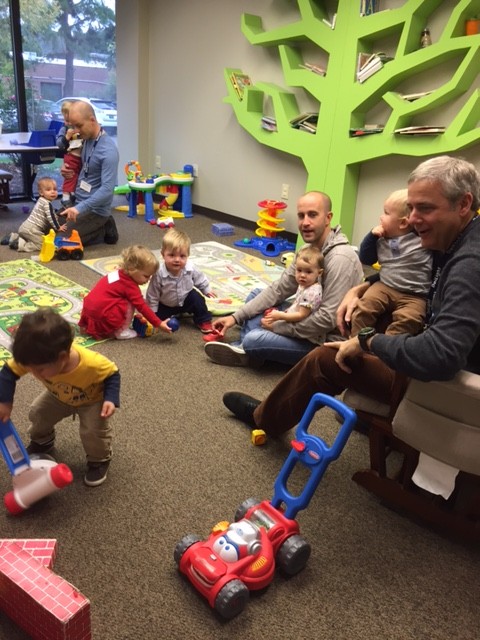 We are creating a visitor and guest experience for people who haven't been in church and are now going to church. The volunteers are the first line of greeters. What they sense from you and how you treat their child is what they feel as how Jesus sees them.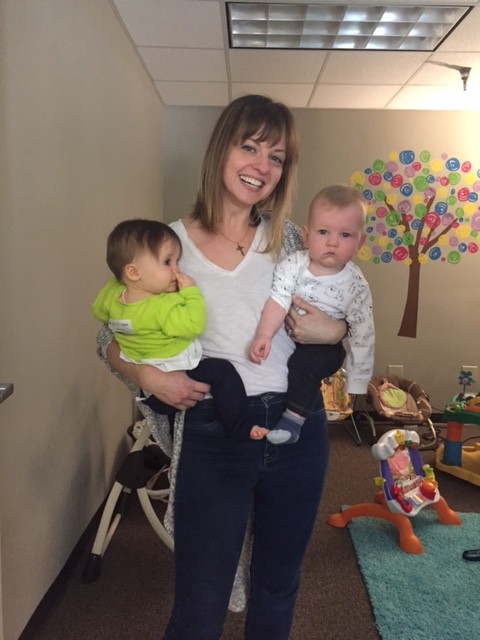 Here are some of her practical tips:
Recruiting:
Once a year in May on a Sunday morning, there is something about family; a video or interview with a leader, to ask people to check it out. After that, it's shoulder tapping.
Staffing:
Infant room, 2:1   Toddler Room, 4:1
High school volunteers help with toddlers. One girl has served from 7th through 10th grade. She's the Toddler Room Master!
Training:
We do trainings a couple of times a year.
We try to do a large kick-off event with everyone then split into areas for training.
Listen:
Knowing this influx was coming, to prepare, we sat and we listened to the people who have been in the trenches. They know what is needed, they've been there. Rick has been here for 9 years. He said, "I think I will stand outside the door, greet families and get instructions before they drop their child off, rather than the middle of the craziness." That's brilliant. Nothing I would come up with, but his experience did. He had an idea that will reap benefits and help people connect. I'm not a mom. Moms do things differently. So I listen.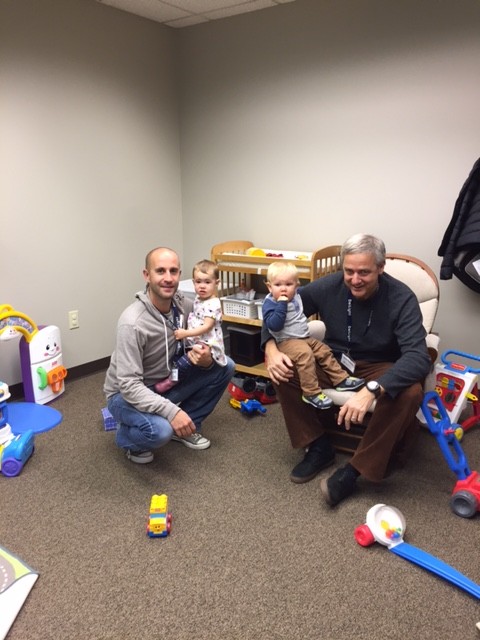 Our quiver is full; this is a blessing from the Lord.
No amount of labor or planning is enough, we take it as it comes. By God's grace, He has provided people and space.
Samantha Edwards is the Children and Family Ministry Director and Connections Director for Oak City Church in Raleigh.  You can reach her at sam@oakcitychurch.com and see more about their church at their website: https://www.oakcitychurch.com/  
You can follow Samantha on Twitter at https://twitter.com/thesamed  and on Instagram as samanthaed
Follow Us
Stay connected to us and be the first to know about exclusive deals and upcoming events.