They're Just Playing
"Children learn through play" is an accepted principle of child development. Or, maybe not. In our world of technology, internet access and software aimed at 2-year-olds, structured sport leagues for preschoolers and LOTS of screen time, do we still believe this to be undeniably true? My first and still favorite textbook as an early childhood […]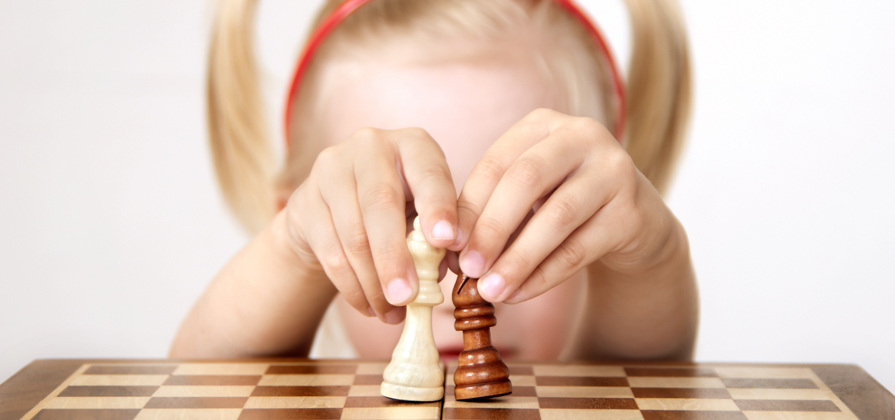 "Children learn through play" is an accepted principle of child development.
Or, maybe not.
In our world of technology, internet access and software aimed at 2-year-olds, structured sport leagues for preschoolers and LOTS of screen time, do we still believe this to be undeniably true?
My first and still favorite textbook as an early childhood education major is titled When I Do, I Learn. The title is based on a saying from Confucius – "I hear and I forget. I see and I remember. I do and I understand."
Playing, for preschoolers, is doing.
Play can be either structured or unstructured or a combination of both. A favorite form of structured play is games.
Who doesn't love a fun game?
Fun – yes!
Learning – absolutely!
But what, you may ask, are they learning?
So much!
Babies, toddlers and preschoolers develop social-emotional skills, cognitive skills, and physical skills through game-playing. Infants love to play Peek-a-Boo with a loving caregiver because they are engaged emotionally.
Toddlers develop social skills when they play Follow the Leader as they practice waiting, listening, and cooperating.
Board games promote cognitive skills such as counting, matching, numeral and color recognition for preschoolers. Ultimately, we are building a foundation for life with our littlest ones as we give them the opportunity to practice these life skills.
Let's not overlook the value of interaction when we play games with our littlest ones. They learn by following our directions and watching what we do.
In March, First Lookers will hear about Jesus and His invitation to "Come, and follow me." (Matthew 4:19) Jesus wants His followers to be with Him, play with Him, and learn with Him. It's all about relationship and following the Best Leader!
First Look Curriculum encourages playing games in many forms each month, whether it be an active game, a table game or a board game. Each one of these games either introduces or reinforces a key concept of that day's story or the bottom line. 
Follow Us
Stay connected to us and be the first to know about exclusive deals and upcoming events.