Don't Overlook These 5 Strategies For Goal-Making
by Corey Jones This year can be your best year yet or . . . perhaps you will fall right back into the same routines from last year. How do some leaders carry their projects to the finish line while others get close to the goal and fizzle out? How do some leaders continue working […]

by Corey Jones
This year can be your best year yet or . . . perhaps you will fall right back into the same routines from last year. How do some leaders carry their projects to the finish line while others get close to the goal and fizzle out? How do some leaders continue working hard to take their idea to the next level? And how do leaders push personal, professional, or ministry ideas to completion breaking through to ultimate success?
Here are five strategies that I've found helpful when setting goals and carrying them through to completion.
Write it down.
Pull out your Moleskine, open a new note on your iPhone, or simply find a napkin and begin defining what success will look like in your next year. Break it down and define each stage of success. Are your goals what Peter Drucker defines as SMART goals (Specific, Measurable, Achievable, Realistic, and Time-bound)? What are your first downs? How do you go for two points? What is a touchdown and ultimately what is a win? I love the saying, "What gets measured gets done." Writing down your goals may seem trivial, but stop and do it so you know where you're going.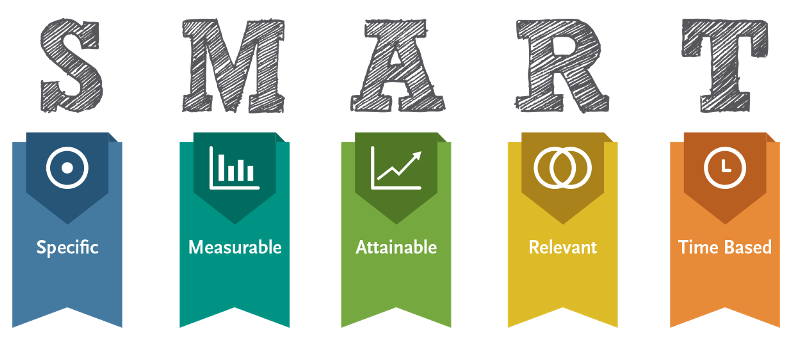 Organize your steps and set deadlines. 
If you want to carry your goals from idea to completion you must write down everything it will take for you to get there. What are your first steps and how long do you want it to be until you are halfway to the goal? At the end of the day, many leaders fizzle out, but if you set multiple deadlines for your steps then you are more likely to end up where you want to be when you want to be there. Use your calendar app on your phone to set appointments and deadlines along the way.
Start now. 
Begin with the end in mind, but begin immediately. Don't wait to start until you have the perfect goals with the perfect action plan and the perfect deadlines. Don't let laziness or the urgent tasks crowd out the most important. Today, take your first step.
Track daily progress.
Constant growth is what leadership is all about. Remember what Jim Wideman said in Tweetable Leadership: "When everything is said and done, there's usually more said than done. You can fix this if you evaluate." Take time daily to review the movement you have made in your personal and professional goals. I love using the Habit List App to track my goals, and I strongly suggest having something with you at all times to measure your progress.
Review monthly. 
Pull out that napkin where you wrote out your goals. Evaluate how many steps you have taken and if you have reached your deadlines and review your daily progress reports. Are you on track to reach success? Do you need to devote more time to your goals to reach deadlines? Do you need to set your goals higher? Each month schedule time to evaluate and review your goals.
I believe with some intentionality and hard work you can reach your next level! Will you be the type of leader who does the hard work to get there?
Corey Jones is the lead children's pastor of Southern Hills Christian Church in Carrollton, Georgia. In his spare time, you can find him at a local coffee shop or fighting crime in Gotham. Corey wants to encourage and equip those around him and can be found on social media at @coreyrayjones.
Follow Us
Stay connected to us and be the first to know about exclusive deals and upcoming events.