Setting the Table
by Kathy White Recently, I made an impromptu decision to go visit my mom and spend the night. I just wanted to spend some uninterrupted time with my mom. It was a chilly, rainy evening, and I was craving soup. I stopped on the way at a little family restaurant and picked up two bowls […]
by Kathy White
Recently, I made an impromptu decision to go visit my mom and spend the night. I just wanted to spend some uninterrupted time with my mom. It was a chilly, rainy evening, and I was craving soup. I stopped on the way at a little family restaurant and picked up two bowls of warm vegetable soup. When I arrived at my childhood home, I found my mom had set a lovely table for just the two of us.
Placemats with matching stoneware were already set out. Mom had gone to much effort to make everything lovely. I felt so honored. It was just the two of us, and we could have just as easily eaten out of the to-go bowls, but that wouldn't work for my mom. She wanted to "set the table." My mom wanted to make me feel special and to demonstrate her love for me through this simple act. It wasn't necessary, but it was very honoring.
The same thing happened when I woke up the next morning. I sleepily stumbled down the hall and into the kitchen to find this: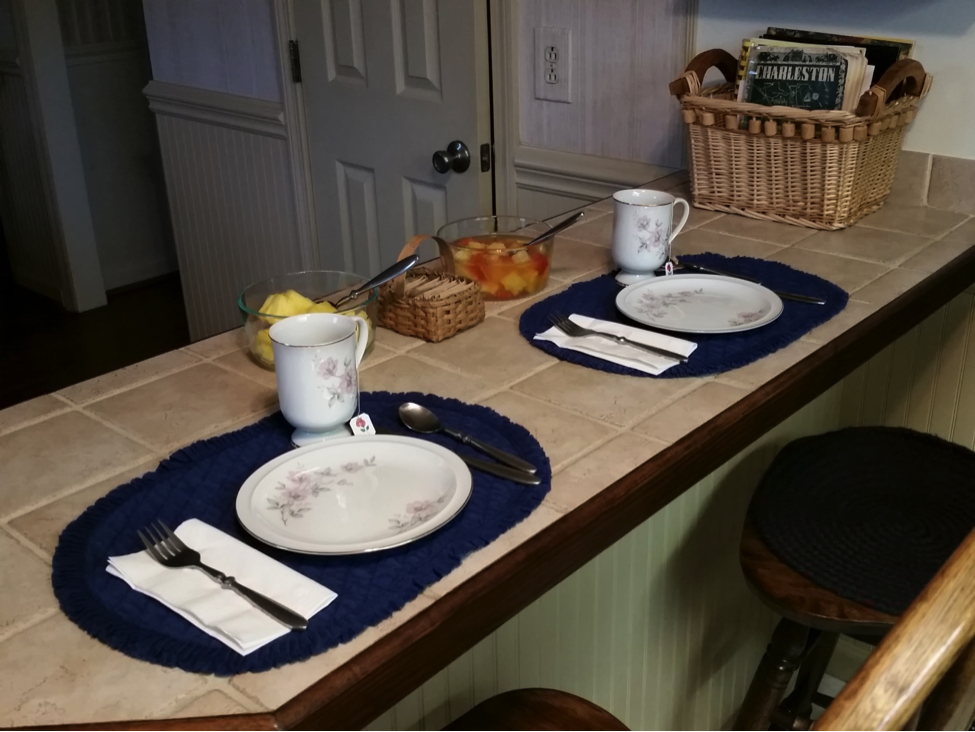 Once again my mom had set a beautiful table just for the two of us. She brought out the fine china that she knew I loved and had everything placed just so. My mom's attention to detail made me feel so valued and loved.
When my boys were young preschoolers, we moved to a new city and began looking for a new church. At one particular church, I remember walking down the preschool hall and seeing one preschool room that was so inviting. Mrs. Marcile had been the twos preschool teacher for quite a long time, and she always arrived early to set her room. Before the first child arrived, the tables were set with puzzles, home-made playdoh and coloring pages. There were areas ready for reading, cuddling with baby dolls, or pushing small cars and trucks around on the rugs. Mrs. Marcile's room was always ready. It was prepared for the very first child that walked into the room.
Mrs. Marcile wasn't busy setting things out as children arrived, or glancing over the lesson she had forgotten to read. Mrs. Marcile was ready—her tables were set. This preparation spoke volumes to me as a young mom getting ready to leave her little treasures for the morning. I knew that Mrs. Marcile was ready for my children. She wanted them there. She looked forward to their arrival. She had gone to so much effort to make sure the room was set and inviting for the very first child. I knew that if she would go to that much trouble to set the environment on Sunday morning, the rest of the hour would be intentional and perfect for my preschool age children. I knew they would be ministered to at their level and with the same dedication that I was receiving in "big church." Mrs. Marcile knew that what happened in her classroom was not childcare, but ministry, and deserved her very best.
When I became an Early Childhood Pastor, I knew one thing I wanted to stress to my Early Childhood team: the value of "setting the table." Every Sunday, at every campus, my coordinators make sure every room is set and ready before the first child arrives. The room looks inviting and being "set" allows the teachers in the room to spend their time building relationships with children and their parents. It says to our parents: "We are ready for you!", "We are happy you are here!", "We invite you to join us at our table!", and "We HONOR you!"
We see in God's Word that Jesus understands the importance of being prepared and ready. In John 14:2-3, He saysL "In my Father's house are many mansions; if it were not so, I would have told you; for I go to prepare a place for you. And if I go and prepare a place for you, I will come again, and receive you to myself; that where I am, there you may be also." Jesus prepares a place for us because we are special to Him and we mean something to Him. In fact, we are so special that He died on a cross for us. If Jesus, the Savior of the world, sets the example of what it means to prepare a place, then shouldn't we follow His example?
A table that is set says to the guest: "I honor you", "I am ready for you", and " I am glad you are here." When we prepare our rooms, we raise the comfort level of our families. We raise the anticipation level of what fun things will be happening in this room and we say to our families: "we honor you", "we are ready for you", and "we are glad you are here."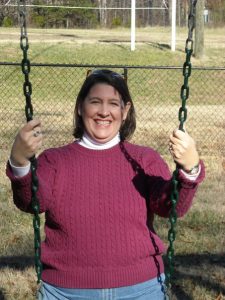 Kathy is wife to Lee, mom to Andrew, Joel & Benjamin, mother-in-law to Mary Kate and Kitty to identical twin granddaughters Leah and Amelia.  She has been in children's ministry for over 30 years and currently serves as the Early Childhood Pastor at Daystar Church in Greensboro, NC.  Daystar was listed as one of the 100 fastest growing churches in America in 2013 and 2014.  You'll find Kathy running between Daystar's three campuses on any given Sunday morning.  Her favorite activity, though, is portraying sassy lunch lady Mrs. Farquhar, a character she created to be a storyteller, in Daystar's FX – family experience.  You can check out her blog – The World According to Mrs. Farquhar at https://theworldaccordingtomrsfarquhar.wordpress.com
Follow Us
Stay connected to us and be the first to know about exclusive deals and upcoming events.