by Tony Morgan
Ministry silos happen when people and ministries share the same roof but do nearly everything in isolation. Outside of Sundays, they rarely combine their efforts. The children's ministry, student ministry, women's ministry, discipleship programs, local missions teams and other departments are each operating independently of the rest. This sometimes happens because the church's systems do not encourage unity.
Here's a simple way to determine if you have healthy systems in place. Consider every next step people take at your church. When someone new to your church asks what they should do to take one of these steps, how do you respond?
If you say, "Go see Joe or Sue," you don't have a system, you have a person. Just having a single person helping people take their next steps works when everyone already knows that person and that person is always available to respond. Once new people start showing up, that doesn't work anymore.
Small Church Thinking
This is where churches get in trouble, because they continue to embrace small-church thinking even after they've grown to hundreds or thousands. If effective systems aren't established for the entire church, ministry teams start creating their own. Competing systems lead to ministry silos.
Without a scheduling system, whichever ministry signs up first gets the space. Without a communications system, whichever ministry is the loudest gets the most attention. Without a tracking system, every ministry keeps its own database. Without systems, it's every ministry for itself.
Symptoms of a Systems Problem:
Each ministry has a different database.
If someone wants to get involved in multiple ministries, they have to go to multiple places and engage multiple processes.
Critical ministries sometimes struggle to get needed financial resources or facility space because another department asked first.
Steps to Begin Uniting in Systems:
Create a "one stop shop" where anyone can go after weekend services to get involved with any ministry. Eliminate multiple kiosks.
Utilize a shared database that allows the entire church to engage with multiple ministries through synchronized processes.
Draw a "ministry map" that shows every ministry program. Include the steps one must take to get involved with each program along with the steps one can take from one program to the next. Look for opportunities to simplify and synchronize the process.
How are you doing in this area? To read about other symptoms and triggers of a "divided house," check out my eBook: 7 Warning Signs Your Church Has Ministry Silos.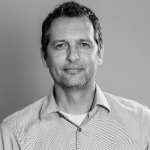 For 14 years, Tony served on the senior leadership teams at West Ridge Church (Dallas, GA), NewSpring Church (Anderson, SC) and Granger Community Church (Granger, IN). He's written several books and articles that have been featured with the Willow Creek Association, Catalyst and Pastors.com.