Moving From Curriculum To Strategy
Rebekah Bullard is the Nashville kids' pastor at Cross Point Church in Nashville, Tennessee. Today, we're featuring Rebekah, highlighting her work with children. We asked Rebekah about her experience with her phase and how Orange is being used in Cross Point's environments. ORANGE: Tell us about your church. REBEKAH: When Cross Point launched in 2002, we […]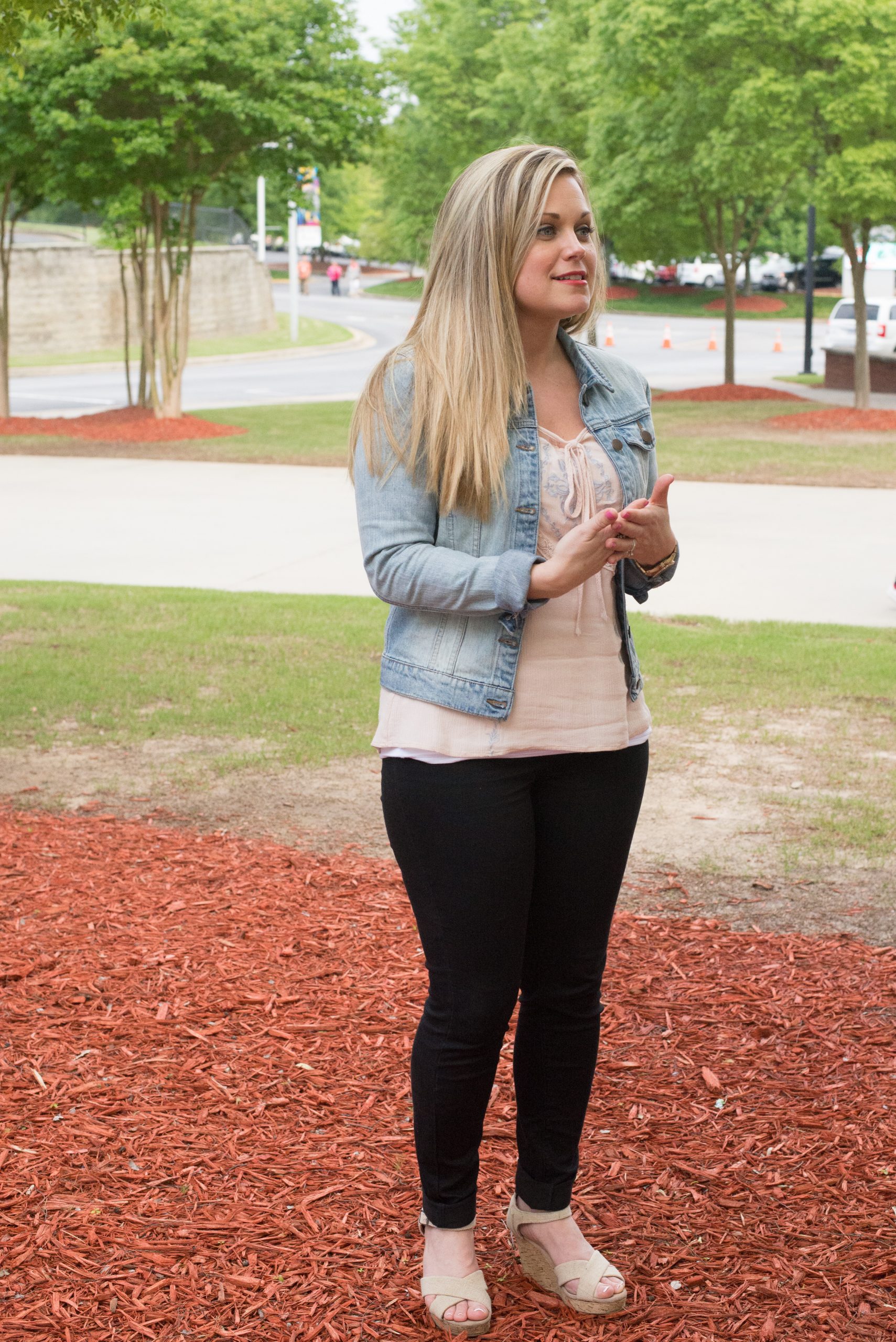 Rebekah Bullard is the Nashville kids' pastor at Cross Point Church in Nashville, Tennessee. Today, we're featuring Rebekah, highlighting her work with children. We asked Rebekah about her experience with her phase and how Orange is being used in Cross Point's environments.
ORANGE: Tell us about your church.
REBEKAH: When Cross Point launched in 2002, we knew Nashville didn't need just another church. So, we spent some time dreaming about the kind of church we would want to be a part of. The kind of church where, "Everyone's welcome because nobody's perfect, but we believe that anything's possible." Cross Point is a multi-site church of five current locations that is focused on communicating the timeless truth of God's Word in a culturally relevant way by incorporating a variety of methods to create a multi-dimensional approach to understanding and applying God's Word to our lives today. Specifically, at the Nashville campus (where I lead as kids' pastor) in a downtown location, we have traditionally had a big reach for the college and young professional community. In this current season, we are innovating and working to create an environment to also attract the families who choose to stay in the city versus moving out to the suburbs, which oftentimes also happen to be non-traditional church families. Overall in Nashville, the concept of suburban living has been replaced by a variety of affordable and eclectic housing options within the city. Our goal is to focus on this audience of families to reframe their idea of what kids ministry or church in general could be through innovative and engaging opportunities.
ORANGE: What was your first Orange experience?
REBEKAH: I first experienced Orange about seven years ago, when I had the opportunity to transition from my career as a classroom teacher to join the staff at Cross Timbers Community Church in Argyle, Texas. I was the ministry support coordinator, and I was responsible for editing 252 Basics and First Look to fit our needs and also resource purchasing/distribution. At that point, I really thought of Orange as curriculum. It wasn't until I met Amy Fenton, a little over a year ago, when I realized this isn't just a curriculum, it is a strategy.
ORANGE: Can you tell us of a time when you saw changes taking place within your church, within families in your community, within the lives of children, as you came to implement Orange strategies?
REBEKAH: In my current team at Cross Point, the Orange Strategy has given my leaders a purpose. It has taken them from believing they are a "warm body" who's only there to control chaos, to giving them a much greater purpose. They now believe they are a strategic part of a child's experience at church and a part of meaningful relationships—which ultimately point the kids to their relationship with Christ.
ORANGE: What Phase, or age-group, do you currently work with? What do you love about this Phase? What puzzles you about this Phase?
REBEKAH: I lead a team of volunteers who minister to children from birth-6th grade. I love the excitement and wonder of this age. I love to watch kids develop and deepen their own personal relationship with Christ. I love to partner with parents and witness how the child's engagement and excitement about their kids ministry and about Jesus can have a game-changing impact on the whole family. What puzzles me about this age is how to best partner with families and a busy world where so much noise competes with our voice in their lives. I am also puzzled by how to create a consistent small group culture for elementary kids in an inconsistent culture.
ORANGE: What is your most vivid Orange memory?
REBEKAH: The way Amy Fenton, my Orange Specialist, treated me when I first started exploring the Orange Strategy as an option for the ministry I was responsible for leading. She led me with so much love. She cared for me as a person first. She invested in me. She was available. She valued me above all. This is an incredible model for me as I lead me team and as my volunteers lead the kids in which they have influence.
ORANGE: Is there a particular resource, book, product or event by Orange that's been pivotal in your ministry? If so, what is it and what did you get from it?
REBEKAH: Lead Small. This statement changed the way I viewed my ministry and the "ask" of onboarding leaders to the team: "Maybe your leaders aren't committed because you haven't asked them to commit to something significant."
Stories remind us of where we were, where we're going and why we do what we do. Share your story about how God is working in your ministry, we'd love to hear it. Email us at: mystory@rethinkgroup.org
Follow Us
Stay connected to us and be the first to know about exclusive deals and upcoming events.