Developing Leaders Through A Lead Small Culture
Allison Rattenborg is the director of children's ministry at Northminster Presbyterian Church in Peoria, Illinois. Today, we're featuring Allison, highlighting her work with children. We asked Allison about her experience with her phase and how Orange is being used in Northminister's environments. ORANGE: Tell us about your church. ALLISON: Northminster Presbyterian Church is an amazing […]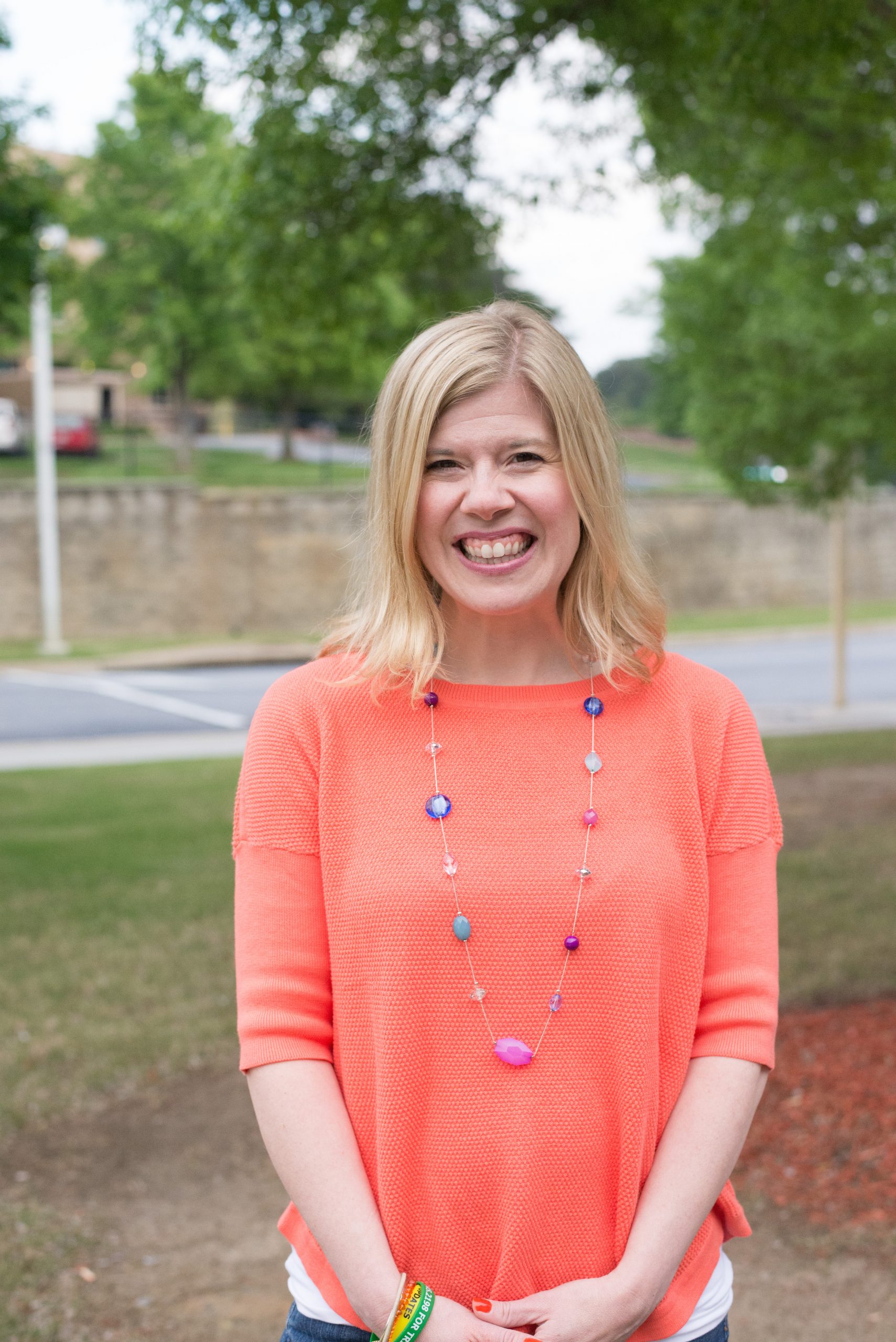 Allison Rattenborg is the director of children's ministry at Northminster Presbyterian Church in Peoria, Illinois. Today, we're featuring Allison, highlighting her work with children. We asked Allison about her experience with her phase and how Orange is being used in Northminister's environments.
ORANGE: Tell us about your church.
ALLISON: Northminster Presbyterian Church is an amazing body of Christ in the north part of Peoria, Illinois. We have about 600 members.
We currently have Sunday morning and Wednesday night programming for children (preschool–5th grade), with approximately 40 regularly attending children (preschool–5th grade) and over 70 volunteers over the course of the year. We have an incredible summer VBS each year with over 300 children, 120 volunteers, and a team of 10.
Our church is full of people with servant's hearts, who love the Lord, who spend time in prayer, and care for each other. Children's ministry is a priority at our church—not from our members—but from our head pastor as well. We are excited to see where God is leading our ministry!
ORANGE: What was your first Orange experience?
ALLISON: My first Orange experience was reading the book Think Orange! While feeling overwhelmed with where God was leading our ministry for kiddos and families, this book was convicting and life changing! Shortly after, I connected with Misty Phillips, an AMAZING Orange Specialist. She met me right where I was and listened and offered up insightful ideas and suggestions. She has never been too busy to answer any question or send encouragement. This was the beginning of Orange for me, when I realized this wasn't just another curriculum—that I had someone real who was going to partner with our ministry team miles away. Our team watched the Core Essentials DVD together, and we realized that Orange was far more than a curriculum, it could be a total paradigm shift for our church.
ORANGE: Can you tell us of a time when you saw changes taking place within your church, within families in your community, within the lives of children, as you came to implement Orange strategies?
ALLISON: One the key elements of Orange that has been paramount for us this year is grabbing ahold of the idea that youth do not feel significant unless you give them something significant to do. It was an ah-ha moment for us to invite our youth to be leaders for children's ministry. What has happened has been life changing for youth—as well as adults and kids!
One male youth volunteer who graduated from high school in May 2014 and attending community college in Peoria, has been one of our most dedicated and engaging leaders. Last summer, I asked him if he would be interested in teaching Sunday school for us, and he quickly said yes! After a month with his group of 2nd and 3rd graders, he asked if he could stay on for the year! What happened in this group was far beyond our expectations. The adult that he was partnered with was able to mentor him in his faith journey, and he was able to mentor the kids in theirs. Watching all three levels at work—growing in faith together—has been an incredible blessing! While one may think this young man would be burned out and ready for summer, he approached me about how he could continue working with the children this summer!
Another female youth leader, a current junior in high school, has been an amazing leader for our preschool group. When asked if she would consider leading a small group for nine months next school year, she quickly said yes! She said initially she was worried about missing her own Sunday school class, but has found that she has gained so much more by co-leading her preschool group than she could have ever thought was possible. She is excited to use her gifts for His glory!
ORANGE: What Phase, or age-group, do you currently work with? What do you love about this Phase? What puzzles you about this Phase?
ALLISON: I work with babies through 5th grade. I have spent the most time with the 3rd and 4th graders, as I see them on Sundays and again on Wednesdays for small group time. I love their enthusiasm and giggles. I love that they are beginning to ask hard questions! I love that they are sharing real stories with each other. I love that many of them are beginning to lead prayer. I love that many of them are praying for each other throughout the week.
I am most intrigued, as a mom (of 3rd and 4th graders) by the tension between childlike behavior and fight for independence and my tension between wanting them to be little forever and hearing their growing ideas!
ORANGE: What is your most vivid Orange memory?
ALLISON: In a recent dream session with my core leader team, I read them a quote from Creating a Lead Small Culture (page 29), "In everyone's story of faith, there are people who have shown up and become catalysts for their spiritual growth." I asked them, "Who showed up for you?" What happened was extraordinary. Each one of my seven leaders shared his/her story. And, the stories were rich. A few examples:
A leader remembered an 80-year-old man who was her Sunday school teacher and on the church softball league who showed up. He sent the kids birthday cards and showed up at their events.
Another leader remembered that her youth program was dying. A woman from the children's ministry "adopted" and showed up for her. Robyn began helping her lead children's ministry. This woman talked to her about life and cared about her. Robyn ended up becoming a teacher.
One leader said that no one showed up for him. He attended church every Sunday with his parents, but it wasn't until after college that he found a group of men at work who took him under their wing for "small group time." He feels that he learns most from his small group—a group that cares about him, holds him accountable, and a group that he can ask tough questions.
A leader said it was her daughter who showed up. She wanted her daughter to know Jesus and that is who brought her back to church and led her to serve.
Another leader said he had a youth leader who showed up for him in high school and even came to his college to continue doing Bible stories with him and a friend.
It was in this meeting that our stories became living examples of what we had all just read in Lead Small. We decided in that meeting that we were going to call small group leaders to serve for nine months in 2015-2016. We realized that our ministry was about to change forever. We are right in the middle of some huge alignment changes for the future with several key meetings in the next couple of weeks.
ORANGE: Is there a particular resource, book, product or event by Orange that's been pivotal in your ministry? If so, what is it and what did you get from it?
ALLISON: We purchased Lead Small from the Orange store website. The core ministry team (mentioned above) all read the book. We will have all of our 2015-2016 SGLs read it! This little and totally accessible book can be read in about two hours but used again and again and again for rich discussion and training! It has been a total game changer for our ministry team!
Stories remind us of where we were, where we're going and why we do what we do. Share your story about how God is working in your ministry, we'd love to hear it. Email us at: mystory@rethinkgroup.org
Follow Us
Stay connected to us and be the first to know about exclusive deals and upcoming events.