Investing In Kids To Help Them Develop Authentic Faith
Anne Clay is the director of HP Kids at Highpoint Church near Memphis, Tennessee. Today, we're featuring Anne, highlighting her work with children. We asked Anne about her experience with her phase and how Orange is being used in Highpoint's environments. Orange: Tell us about your church. Anne: Highpoint is a dynamic growing church that […]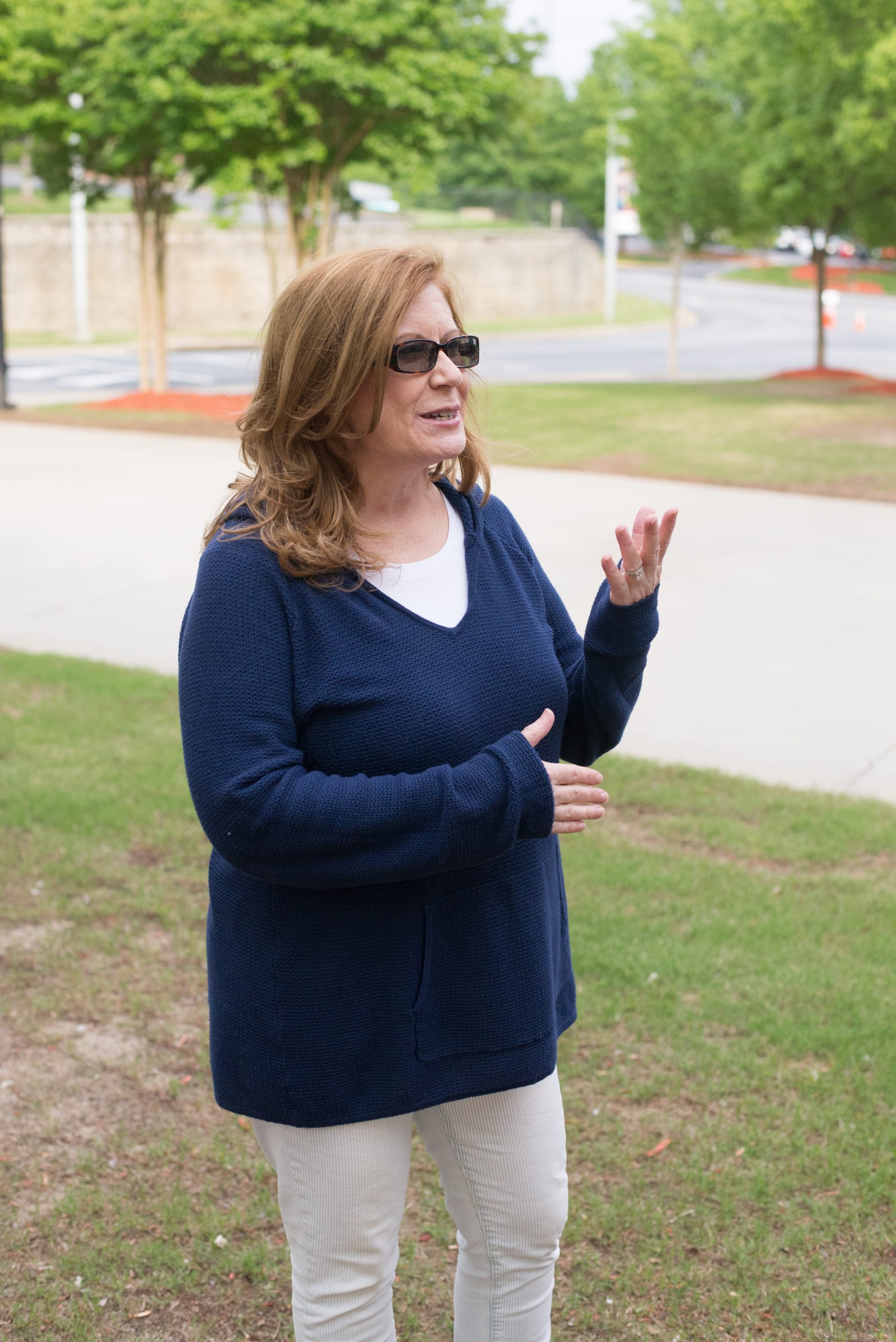 Anne Clay is the director of HP Kids at Highpoint Church near Memphis, Tennessee. Today, we're featuring Anne, highlighting her work with children. We asked Anne about her experience with her phase and how Orange is being used in Highpoint's environments.
Orange: Tell us about your church.
Anne: Highpoint is a dynamic growing church that reaches over 80 zip codes in the greater Memphis area, including many people who would never step foot in most churches. It is a unique place where "imperfect" people can be comfortable without feeling the need to hide their hurts and struggles. Highpoint believes in compassion without compromise and helping people take "next steps" in practical and relevant ways. Hundreds of people accepted Christ in recent months and we celebrate baptisms ("Going Public") weekly.
Chris Conlee (lead pastor) and Andy Savage (teaching pastor) started Highpoint 12 years ago. It has grown to be one of the largest churches in town, especially effective at reaching people in their 20s and 30s. There are about 50 people on staff, including five that lead our second campus in Collierville (a nearby suburb) that launched 1.5 years ago.
I joined the Highpoint staff last October (2014) after being at my previous church for 31 years. I'm the Director of HP Kids, . . . a team of seven gifted leaders, and around 200 volunteers/500 kids Sundays at our main campus (and 125 kids/30 leaders at the second campus).
I am LOVING it and so glad God moved me here!
Orange: What was your first Orange experience?
Anne: We had just started using the 252 curriculums when I attended the first Orange Conference in 2007. Two things stand out in my memory from that conference: 1. The way the Orange Strategy was explained in the conference notebook using various orange objects like cones and basketballs. 2. Lanny Donoho performing Paolo Nutini's, New Shoes. 🙂
Orange: Can you tell us of a time when you saw changes taking place within your church, within families in your community, within the lives of children, as you came to implement Orange strategies?
Anne: In the past few months, people have stepped-up to take on newly defined leadership roles in HP Kids. They are accepting the vision we're casting of consistently investing in kids to help them develop authentic faith. It's exciting to think how this will impact kids as we continue on this path.
Orange: What Phase, or age-group, do you currently work with? What do you love about this Phase? What puzzles you about this Phase?
Anne: I'm not directly hands-on with kids. My role, especially since coming to Highpoint, is leading and developing leaders who lead the people who work with the kids. But I love every phase/age-group. Being in Kids Ministry as long as I have, as well as raising three kids and now watching our kids raise their kids has given me an appreciation for the uniqueness of each phase. It's like the seasons of the year, each one is special and fun but not without its challenges. 🙂
Orange: What is your most vivid Orange memory?
Anne: We did a monthly FX at my previous church. One month, the life app was patience, and we gave the parents special little ice cream spoons. We gave very specific instructions how to use the spoons: Later in the month, after you had observed your child exhibiting patience, celebrate with ice cream. Turn off the lights and break the spoon to release the lights inside. Let your children know how you observed them being patient and reinforce what we were teaching them all month.
The spoons were an investment for us but we felt it was a great learning experience. We repeated the instructions to the kids and parents several times and even attached written instructions to the spoons. It was the last FX before summer so we planned a special event afterwards that included ice cream. (We were being intentional!) We made it very clear to the kids and parents that the parents were to keep the spoons and NOT give them to their kids at the event. The whole point was helping kids learn to wait for God's best and not getting their way every time. The definition was even printed on the spoons. We could not have made it clearer!
During the event, many of the kids were eating ice cream with their spoons, broken to reveal the lights. We were so disappointed. It was a sad way to end the year for my team. But it was also a turning point; a reality check of just how important and needed our Kids Ministry was, not just for the kids but also for the parents (maybe more for the parents!). A disappointing and frustrating experience took our understanding of and commitment to the "yellow + red" philosophy to a deeper level.
Orange: Is there a particular resource, book, product or event by Orange that's been pivotal in your ministry? If so, what is it and what did you get from it?
Anne: The online resources are probably my favorite. The blogs, social media plan, leadership resources (Stuff Leaders Want, Do Ministry Better, Lead Small Weekly, etc.). Having all these things available and easily accessible is so helpful.
But I have to say that working with Amy Grisham as our Orange Specialist and our recent Orange Coaching was definitely the most pivotal. Soon after coming to Highpoint, I reached out to Amy. (I remember her saying that I had joined a very "Orange" church.)
Amy offered advice and encouragement, answered numerous questions, helped identify and prioritize areas to work on and so much more. Our biggest challenge is changing our structure from "scheduling" an endless list of rotation volunteers to "enlisting" committed teams of leaders who invest in kids relationally and spiritually. The number of weekly consistent leaders is growing, we're adding coaches, and we've improved the way we use the curriculum. Orange Coaching helped us clarify our vision and set goals to achieve it.
The weekend Amy was at our church she taught 250 of our leaders Sunday afternoon. They got a better understanding of where we are headed and their roles in ministering to kids and parents. The time Saturday with our Kids Ministry team was the best part. We discussed things we need to do differently, learned how the curriculum works, shared frustrations that were holding us back. She included a session on leading change. It was a HUGE boost to our leadership team. Amy helped us raise the bar to define a new level of excellence. We're not there yet, but in just a few short months, we've made some progress and we have a plan to keep things moving forward.
Stories remind us of where we were, where we're going and why we do what we do. Share your story about how God is working in your ministry, we'd love to hear it. Email us at: mystory@rethinkgroup.org
Follow Us
Stay connected to us and be the first to know about exclusive deals and upcoming events.