Consistency And Excellence, Ministry By Ministry
Stephanie Watson is the family ministries director at Woodland Hills Family Church in Branson, Missouri. Today, we're featuring Stephanie, highlighting her work with children. We asked Stephanie about her experience with her phase and how Orange is being used in Woodland's environments. Orange: Tell us about your church. Stephanie: Woodland Hills Community Church began in 2002. We are located […]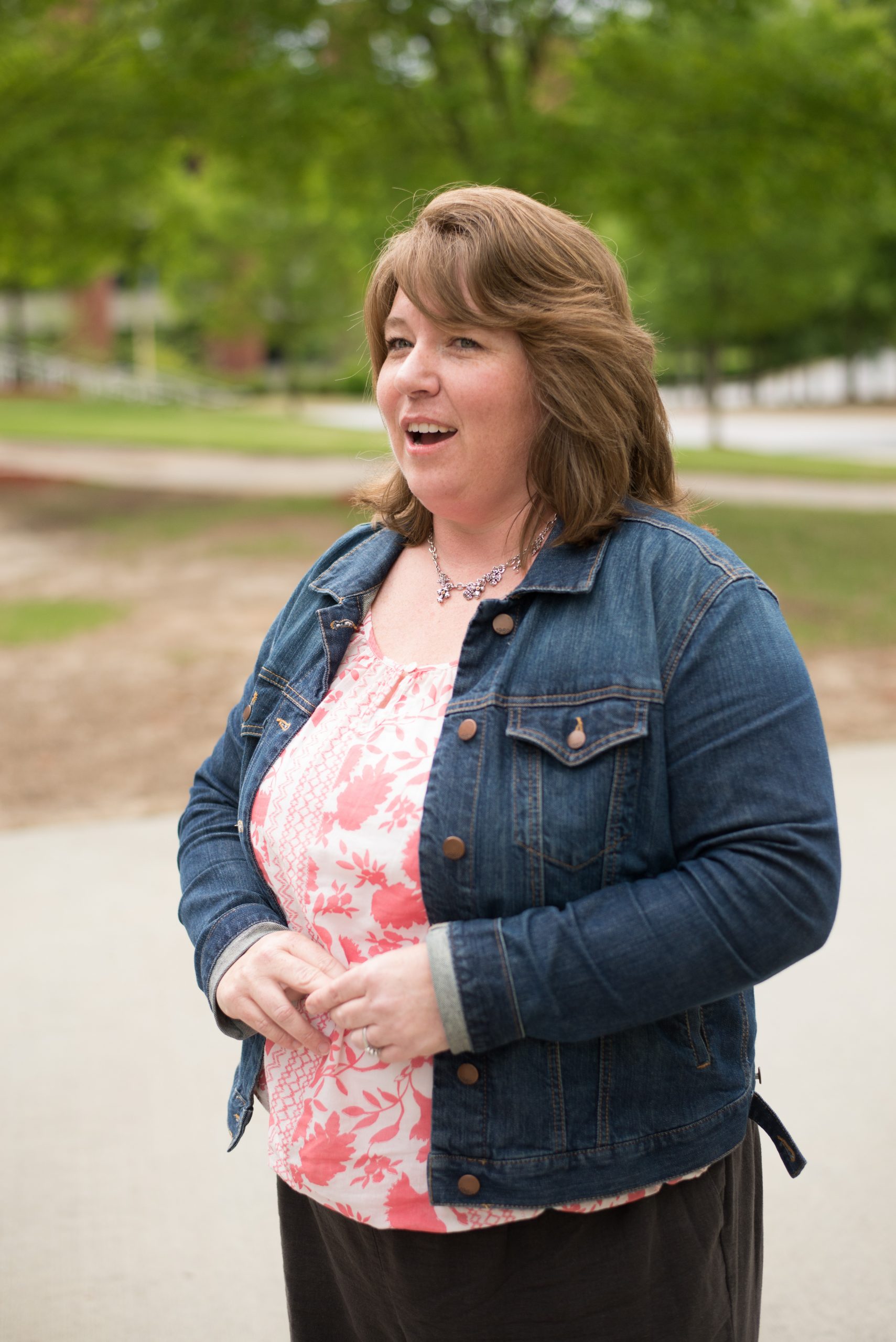 Stephanie Watson is the family ministries director at Woodland Hills Family Church in Branson, Missouri. Today, we're featuring Stephanie, highlighting her work with children. We asked Stephanie about her experience with her phase and how Orange is being used in Woodland's environments.
Orange: Tell us about your church.
Stephanie: Woodland Hills Community Church began in 2002. We are located in an abandoned amusement park and we meet in a castle! We have a focus on marriage and our pastor dedicates one Sunday a month to focus on that. We call them Twoignite Sundays. We believe the family is so important that we changed our name to Woodland Hills Family Church in 2007.
Orange: What was your first Orange experience?
Stephanie: I attended Orange for the first time a couple months after joining the staff as a part time school-age director. My mind was BLOWN! I had no idea church could be so fun AND intentional. I remember feeling so overwhelmed on that plane ride home. My pastor's wife asked me what I was thinking, my answer was, "You guys are crazy; I don't think I can do this." She said, "Great! That's exactly why you are the perfect person." Years later, I began to understand why she said that. It's the times that God has taken me way over my head that He was able to do His best work. And I've been over my head a lot!
Orange: Can you tell us of a time when you saw changes taking place within your church, within families in your community, within the lives of children, as you came to implement Orange strategies?
Stephanie: My first big move nine years ago was to switch over to 252 Basics, and ministry by ministry, we began using the Orange curriculum. When I first began, I felt like parents had no idea what we were doing. Any event we had, we would practically have to beg people to come just to get a decent turn out! But by being consistent and excellent, we have developed a great partnership with our parents. I love how the curriculum gives the structure and then it's up to our team to execute it and make it feel like "us." We now have about 40 percent of the kids doing their GodTimes each week, and we hear stories from parents all the time about the things their kids are learning. A second huge leap came recently when Orange started offering the social media plan. That has been a game changer for the way we are able to communicate and partner with parents!
Orange: What Phase, or age-group, do you currently work with? What do you love about this Phase? What puzzles you about this Phase?
Stephanie: I am the family ministries director, so I get to work with a lot of ages. But this year we began a ministry for the 5th and 6th graders, and it has been fun to focus on that age group. The most puzzling part is that they aren't little kids and they aren't teenagers, so it's actually been really challenging to figure out how to reach them. Finding the curriculum that is age appropriate but not too young has been hard. But there is so much to pick and choose from, we've loved customizing a ministry just for them.
Orange: What is your most vivid Orange memory?
Stephanie: The third time I came to Orange Conference was the most memorable. We were able to bring along a couple volunteers, which had been such a dream. The best part was being able to see what a difference a few years of applying the Orange concepts had made. We had come so far since the first conference! Instead of feeling completely overwhelmed, I felt empowered and energized. My best tip for those coming to the conference is to ask God to show you what the next step is for your ministry. You will hear so many great ideas and want to implement them all, which can lead to paralysis. But if you go into it looking for a couple of action steps that would take your ministry to the next level, you will be surprised what a little focused energy can do!
Orange: Is there a particular resource, book, product or event by Orange that's been pivotal in your ministry? If so, what is it and what did you get from it?
Stephanie: Oh dear! I think I have almost everything that Orange has made! I love the Lead Small material. It gave me a road map so I could vision cast to our volunteers the "why" behind the "what" we do. I have used that material over and over again in so many different ways. My best tip for anyone looking to use the Orange resources is to take advantage of the fact that they are so customizable. It may not work to use a resource exactly the way that it is laid out or the way other churches have used it, but that is the fun part, you can adapt to make them fit your needs!
Follow Us
Stay connected to us and be the first to know about exclusive deals and upcoming events.