Smartphone Apps To Boost Productivity
Ever since I got my very first smartphone (Palm Treo, to be exact), I was completely engulfed in how productive this little handheld device could make me. In the palms of my hands I had access to my email, phone, calendar notes and even some games I could play when bored in meetings (but if […]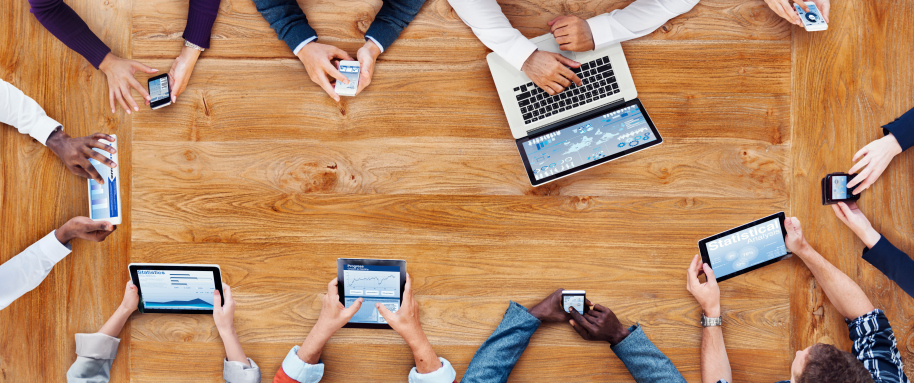 Ever since I got my very first smartphone (Palm Treo, to be exact), I was completely engulfed in how productive this little handheld device could make me. In the palms of my hands I had access to my email, phone, calendar notes and even some games I could play when bored in meetings (but if you play games during your meetings, make sure the volume is off . . . lessoned learned).
Times have changed a lot since my very first Palm Treo. But the smartphone and smart devices have stayed consistent. No, I know they have changed over time as well. After all, the Treo doesn't even exist anymore! What they have been consistent with is being extremely helpful for your productivity. In fact, I believe your smartphone is probably your most productive tool you have in ministry (https://youtu.be/b1w3zpPKqo0).
How can they make your life and ministry more productive? In all my experiences with using my phone to be productive in ministry, here is a list of great apps I have found that have made me the most productive:
Evernote: It's an online notebook for everything you need to remember. It stores pictures, notes, PDFs, Web pages, etc., all in a central location so that you can go back to it. And, you can use it to sync to your team members as well.
Hootsuite: This is a social media manager where you can keep most of your social media profiles on. What makes this productive is that you can schedule out your tweets and posts simply on this app so you don't have to spend your entire day posting information and content. Spend 5-10 minutes in the morning scheduling your social media stuff and you are good for the day.
Feedly: This is the place where I store all those blogs I want to read and learn from but don't have time to at the moment. I store them on Feedly and catch up with them when I have time.
Dropbox: This keeps you productive for a few reasons. For one, it keeps all your files in the cloud so you can access it anywhere. You don't need to worry about dragging your laptop around all over.
Printer Pro: Great app that lets you print from any of your smart devices. How many times are you working on something on your tablet or phone and then need to text it or email it to your computer just so you can print it? I've done this numerous times. With Printer Pro it takes that step out of the way, and you can save tons of time just printing right from your device.
A Game or two: This isn't a specific app and it doesn't seem like it's productive. But, you have adults and students playing social games on their phones all the time. Download a few of these and engage with them. It is about building and developing relationships around "fun." Fun can be productive, too. J
Honestly, these apps aren't unique or special in any real way. In fact, you can find similar apps to all of these I have highlighted. The key is to find the apps that keep your life simple and more productive.
What apps are you using to be more productive? Share below.
Follow Us
Stay connected to us and be the first to know about exclusive deals and upcoming events.