Engaging Kids To RISE UP After School
Today, on the Orange Leaders Instagram account, we're featuring the voice of Jenny Krueger. Jenny is the founder of RISE UP! in Georgia. We asked Jenny about her experience with RISE UP! , her favorite phase and how Orange is being used for RISE UP! She shared her story: RISE UP! is a free after school program […]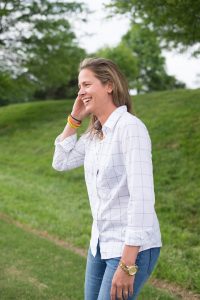 Today, on the Orange Leaders Instagram account, we're featuring the voice of Jenny Krueger. Jenny is the founder of RISE UP! in Georgia. We asked Jenny about her experience with RISE UP! , her favorite phase and how Orange is being used for RISE UP! She shared her story:
RISE UP! is a free after school program that meets in the public elementary schools once a month. It's a ministry for elementary aged kids, so we have K-5th graders together. The content of large group is really geared for the 8-9 year olds although we certainly try and be as inclusive as we can for all ages. After large group, we break into small groups based on grades. We make simple modifications to the activity based on their age. One thing that we have found is that the 5th graders, especially toward the end of the year are becoming a little "too cool." To respond to their ever-so-coolness, this year we started the 5th grade ambassador program. At the beginning of the year, the 5th graders are acknowledged as leaders in our program. They are given adult volunteer T-shirts, instead of the kids T-shirts. Our 5th grade ambassadors meet the week of the RISE UP! meeting (usually a few days earlier) at their small group leader's house. We play some games with them, talk to them about the month's virtue on a higher level of understanding, and they learn the songs. This is a great time to pour into them as well as get some influential volunteers for our meetings. At the meetings, the 5th grade ambassadors not only help lead games, but they lead praise and worship. This program gives the 5th graders a sense of responsibility that they are really craving at that age. It also enables them, as a group to grow closer, so when they move on to middle school the following year, they will have a crew to walk into FCA with.
I love elementary kids because they are so uninhibited. They are so excitable, and eager to talk to their parents about everything. They are a burst of energy waiting to experience life with, and when you throw incredible Bible stories in there, they light up. They are so bold about talking to friends, bold about sharing their faith, and unaware of the social stigmas that can come later. I believe that an elementary aged child has the ability to strongly influence their home. For example, I just heard a story of a 2nd grader who MADE her family go to church because she wouldn't stop talking about it. Once they were all there, that child's excitement broke down the parents' walls toward church. The power of influence in an elementary aged child can be transforming to their home.
Our most successful meetings are when the adults are acting out everyday scenarios but exaggerating them. We do this through costumes and physically creating a mess. One example comes to mind when we were learning about peace. The theme was "life is messy." We had two adults dressed up in ridiculous costumes pretending to be siblings fighting over cereal. In a scene that most kids probably experience on a daily/ weekly basis, the "kids" ended up dumping an entire box of rice crisps all over the room during their fight. The kids went crazy!
You can read more about the history of RISE UP! on the 252 Basics blog.
Follow Us
Stay connected to us and be the first to know about exclusive deals and upcoming events.