How You Can Partner With Local Public Schools
by Elizabeth Higgins There's nothing quite like listening to a ministry leader who has a heart for wanting a better future for kids. Imagining a future where they . . . treat others right, make smart decisions, maximize their potential. It's what I look forward to every single day. My team and I are in […]

by Elizabeth Higgins
There's nothing quite like listening to a ministry leader who has a heart for wanting a better future for kids.
Imagining a future where they . . .
treat others right,
make smart decisions,
maximize their potential.
It's what I look forward to every single day.
My team and I are in a unique position. We are committed to character education in public schools. It's what we do.
We know that when kids are nurtured with good character, then they are better equipped to handle the challenges of school and life. By embracing character education in our schools, we set our kids up to thrive.
"Schools that teach character education report higher academic performance, 
improved attendance, reduced violence, fewer disciplinary issues, reduction in substance abuse, and less vandalism." (The Benefits of Character Education, Jessica Lahey, The Atlantic, May 6, 2013) 

"But most educators know that they can't do it alone. Families and community members . . . are the team members educators most need to enlist." (Perspectives, No School's an Island, Marge Scherer, Educational Leadership, ASCD, May 2011, Vol. 68 No. 8, p 7)
Character education in public schools needs to be relevant. It needs to work.
A value is simply a practical application of truth that helps kids win at every phase in their everyday lives. And when kids see the same value, talk about it, live it out in all aspects of their life (church, home, school, community) . . . think about how that has an impact on them.
That's how we connect churches to schools.
We provide resources for churches to live out those values in public schools. Yes, public schools. A place where your church can be active and influential while playing by their rules.
By "adopting" a public school in your community, your church will have the opportunity to foster this character building in the schools that you care about.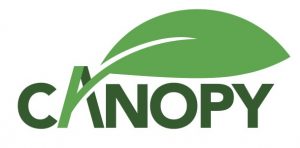 Core Essential Value's Canopy program helps your church adopt a public school.
So what does that mean?
It means you give a school the gift of a comprehensive, interactive character education curriculum.
It means you get a toolbox full of simple, turnkey ideas customized for your church to support that values-based education.
It means you don't have to hire a new person or spend your whole budget to make a life-changing impact in your schools.
It means that under your influence, children, families, teachers, and schools in your community could bloom . . . and see the character of God in action.
Elizabeth Higgins and the team at Core Essential Values create curriculum and resources for schools and communities around the Orange 252 Basics monthly life app. They'd love to talk more. Contact them at info@coreessentials.org or ehiggins@coreessentials.org.
Follow Us
Stay connected to us and be the first to know about exclusive deals and upcoming events.