A Comprehensive Approach To Ministering To Communities
Grace Onodipe is the director of children's ministry at World Outreach Church For All Nations outside of Atlanta, Georgia. During Orange Conference 2015, we featured Grace on Instagram, highlighting her work with children. We asked Grace about her experience with her phase and how Orange is being used in WOCFAN's environments. ORANGE: Tell us about […]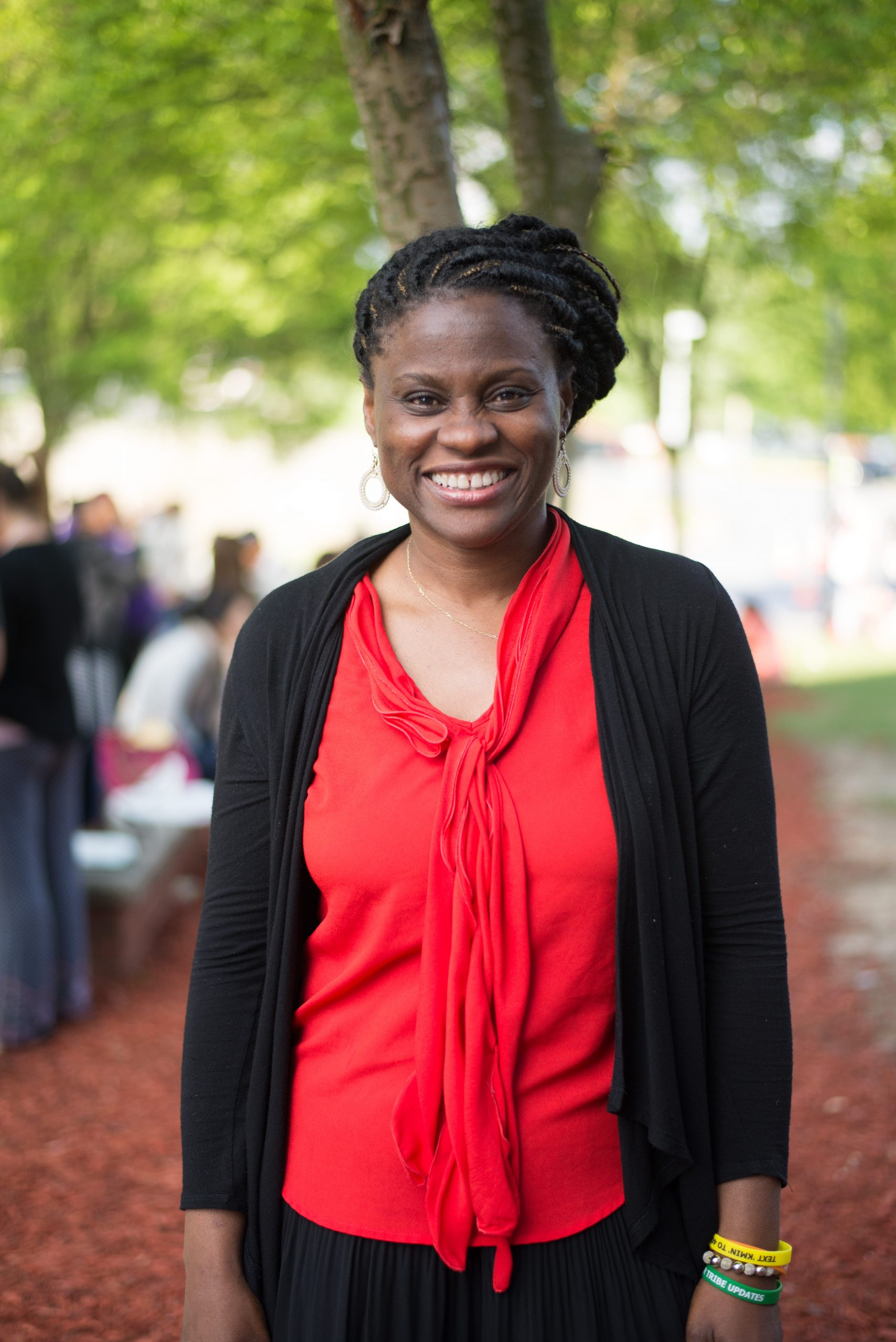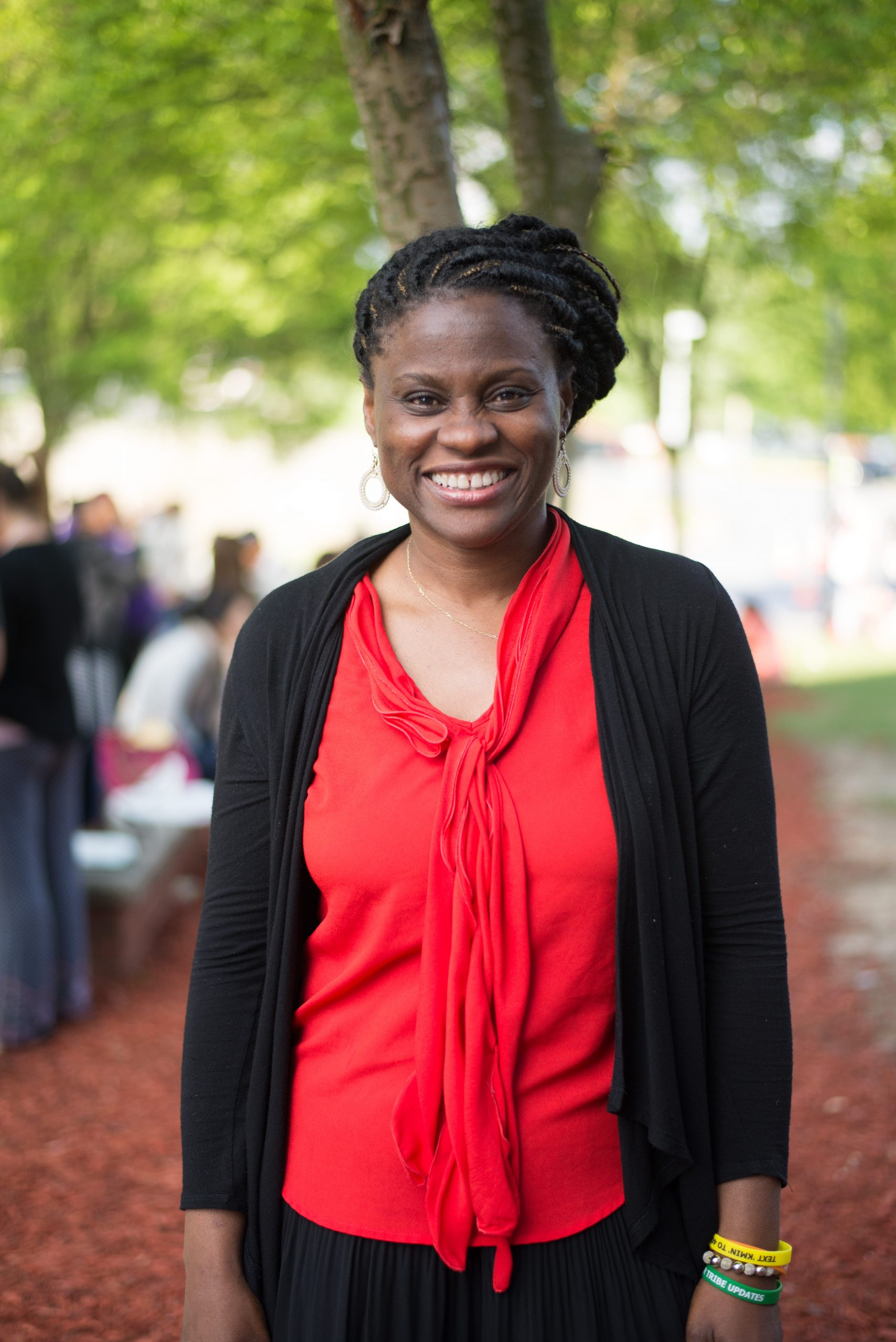 Grace Onodipe is the director of children's ministry at World Outreach Church For All Nations outside of Atlanta, Georgia. During Orange Conference 2015, we featured Grace on Instagram, highlighting her work with children. We asked Grace about her experience with her phase and how Orange is being used in WOCFAN's environments.
ORANGE: Tell us about your church.
GRACE: World Outreach Church for all Nations (WOCFAN) was founded in September 1994 (about 20 years ago) by Pastors Bankole and Sharon Akinmola. The vision of the church is to build "Strong Families to Transform the Nations by Exercising Kingdom Dominion Everywhere!" Since families make up the church, we believe that if families are whole, the church, and the nation too, can be whole. WOCFAN has roughly 100 families and about 80 children in the children's ministry, which spans Infant through 7th Grade.
ORANGE: What was your first Orange experience?
GRACE: A friend of mine told me about Orange which she uses in her church. This was in early 2013 and at that time, I had just become the children's ministry director at my church and was shopping for a children's ministry curriculum. I visited her church to see Orange curriculum in action and instantly loved it. I immediately went on the Orange website to find out more about it. I read the website and contacted the 252 Basics Orange Specialist, Abbey Carr. She is awesome! She trained me on how to use the Orange curriculum, and held my hand through planning and execution of the Orange curriculum. With her help, I was able to launch 252 Basics successfully in August 2013. Later on, I met Deb Springer (First Look) and Jeremy Zach (XP3) and also Gay Tucciarone (VBS), and they have all been phenomenal. Orange has been exceptionally generous to us at WOCFAN and we are grateful.
ORANGE: Can you tell us of a time when you saw changes taking place within your church, within families in your community, within the lives of children, as you came to implement Orange strategies?
GRACE: It took a while for our children to get into the habit of doing their GodTime cards, but as soon as we got the parents on board, families began doing GodTime together. Parents email me to say how awesome the lessons are and how their children are learning and growing from the program.
Recently, I stopped by the Twos' classroom while Sunday school was in progress and heard the little ones, who can barely talk yet, saying "Jesus wants to be my friend forever!" Teaching the preschoolers these Bible truths at such a young age is very important.
Parents email me about what a difference our program makes in the lives of their children. They tell about how their children's prayers have changed and how they see them learning and growing.
In November 2014, we had our first FX in the sanctuary. We were given 20 minutes of Sunday service time to minister to the congregation. It was awesome seeing parents and children participating together in the service. We ministered on the GRATITUDE Life App. Again in February 2015, we had another FX in the sanctuary and the theme was PATIENCE. It gave the parents a chance to see just how we minister to their children in children's church and gave them a greater appreciation for our program and to know that we are not just babysitting in the children's ministry.
Our VBS program is the biggest community outreach program that our church holds each year. We began small a couple of years ago with just 50 children enrolled, but the following year, all the children came back and brought their friends along. Over 60 percent of the children that attend our VBS are non-members of WOCFAN from the Lawrenceville/Dacula/Buford communities. MOVE is on the way; we are excited to see how God will show up again this year during VBS week. It is a time of year that all children, youth volunteers and adult volunteers at WOCFAN look forward to.
ORANGE: What Phase, or age-group, do you currently work with? What do you love about this Phase? What puzzles you about this Phase?
GRACE: I am the director of children's ministry and so I oversee all grade levels—First Look, 252 Basics, and XP3. I love all age groups. I train children's ministers on a weekly basis via teleconference and so I get to review all the curriculums each week. I enjoy reading the lessons and every week I am ministered to by the teachings. This week, we dealt with Peace and Fairness (Jacob and Esau's story). That was a lesson that I needed to hear in my personal life this very week! It's amazing how much the volunteers get out of the curriculum as we prepare to teach the lessons to the children each week.
Another thing that amazes me is how the same lesson/theme is broken down into age-appropriate activities for the different grade levels. The way the Plug In and Catch On activities tie in with the Bible story never ceases to amaze me. I know the Holy Spirit guides and directs the writers of this curriculum.
The Power Up Scripts and the DVD Movies and Bible Stories are just great! We love it all.
ORANGE: Is there a particular resource, book, product or event by Orange that's been pivotal in your ministry? If so, what is it and what did you get from it?
GRACE: Sorry, but you cannot pin me down to just one resource! I love them all. Here goes . . .
The Lead Small App is just awesome to have the curriculum at our fingertips.
I have conducted the Special Needs training with our teachers and that went well. While we do not have many children with special needs currently in our ministry, we all learned a whole lot about how to manage behavioral issues that occur in the classroom.
I am currently reading the Lead Small book and reviewing the DVD series to bring the small group training to my teachers. I strongly believe in the lead small idea and have found through experience that when groups become too big, they unravel and we are not able to get much out of it. Splitting up the groups by gender has made a big difference in some of our age groups. That has been one key tip that I got out of Lead Small.
This is our third year of doing Orange VBS. We did Turn It Up, Living Inside Out, and now we are getting ready to MOVE. I love receiving the VBS box and exploring what it has in store each year. It is a step-by-step/turn-key program that works great for our church! I have researched many of the VBS curriculums out there. While they are all really good, some of them have special themes (Western, Detective, etc.), which seem like you need to have the right personality to pull off as VBS Director. Orange VBS, year in and year out, works very well for us.
The Orange Conference is exceptional. It's a couple of days of inspiration and I got so much out of it. I felt like I drank out of a water hose in those days. I was able to make connections with other children's ministry directors, teachers, and vendors. I got a lot of training/resources/tips on how to move my ministry forward that have taken me the whole year to implement. Orange really makes me look good as a children's ministry director. I am not a very creative person, but I am good at following the direction of those who are. Orange has given me just what I need.
Stories remind us of where we were, where we're going and why we do what we do. If you have a story about how God is working in your ministry, we'd love to hear it. Email us at: mystory@rethinkgroup.org
Follow Us
Stay connected to us and be the first to know about exclusive deals and upcoming events.