Fighting For Families Using Orange Strategies
Kory Hollensteiner is the children's pastor at The Crossing in Quincy, Illinois. During Orange Conference 2015, we featured Kory on Instagram, highlighting his work with middle-schoolers. We asked Kory about his experience with his phase and how Orange is being used in The Crossing's environments. ORANGE: Tell us about your church. KORY: Our church has the model of one church in multiple locations. We have […]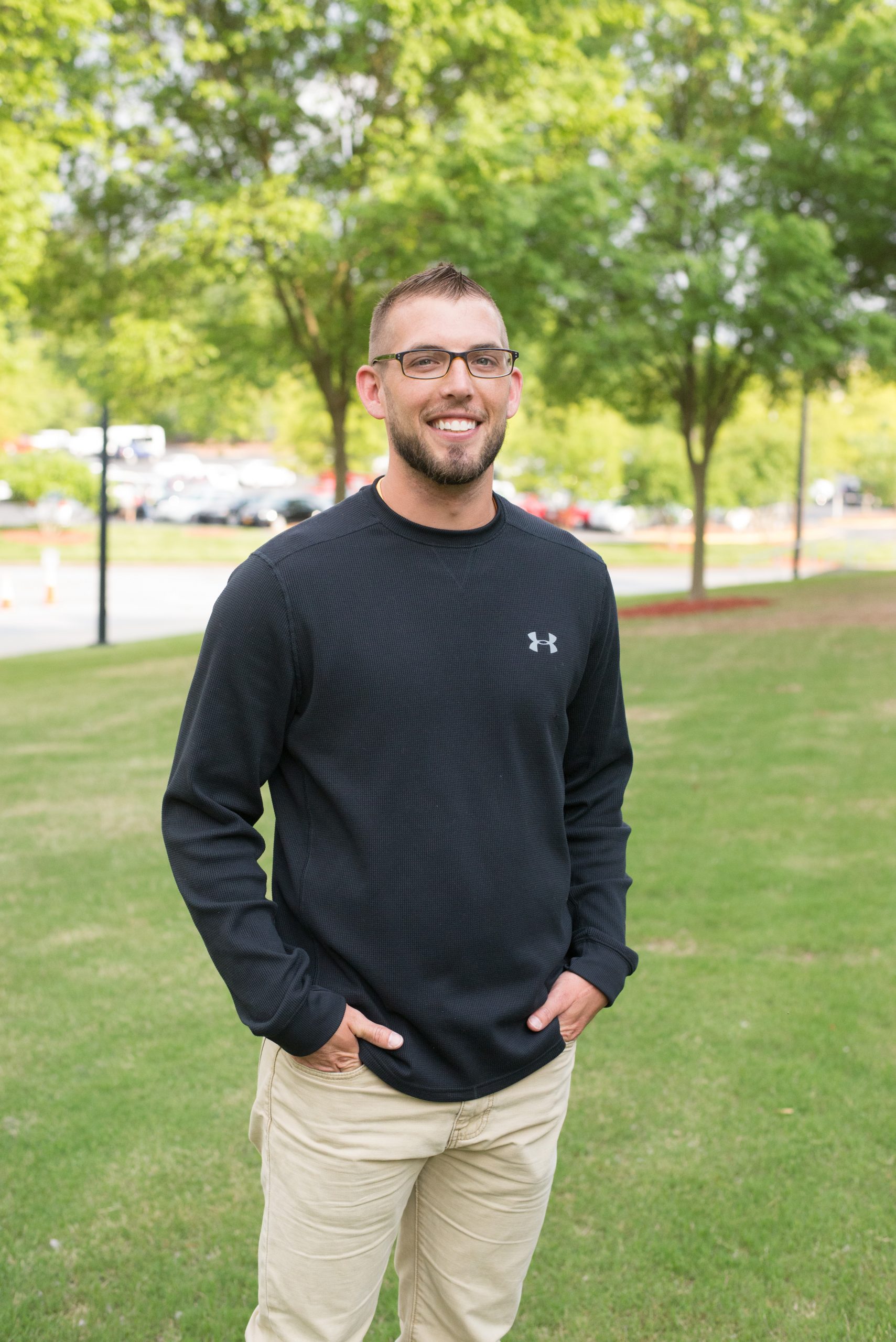 Kory Hollensteiner is the children's pastor at The Crossing in Quincy, Illinois. During Orange Conference 2015, we featured Kory on Instagram, highlighting his work with middle-schoolers. We asked Kory about his experience with his phase and how Orange is being used in The Crossing's environments.
ORANGE: Tell us about your church.
KORY: Our church has the model of one church in multiple locations. We have nine locations around the region, spreading out into three states (Illinois, Missouri, and Iowa). Our senior pastor preaches from the 48th St. Campus in Quincy, Illinois, and that is live-streamed to all of our locations. Each location has a campus pastor that leads the flock and challenges the congregation after the sermon. Our average weekend attendance is 7,000 and we reached over 12,000 during the Easter weekend. For more information about our history, check out https://thecrossing.net/ourstory.
ORANGE: What was your first Orange experience?
KORY: My first experience with Orange came right before I started on staff at our church. We did an Orange sermon series during our weekend services. My campus pastor at the time passed on the Think Orange book to me. After that, we were looking for a new curriculum for our elementary ministry. We did some research and landed on 252 Basics. Following this decision, we received a free ticket to The Orange Conference. My co-worker and I attended our first conference in 2011, I believe. This conference rocked my world, encouraged me and challenged me to think about families in my ministry.
ORANGE: Can you tell us of a time when you saw changes taking place within your church, within families in your community, within the lives of children, as you came to implement Orange strategies?
KORY: Our church has been educated in the Orange principles and they understand that we are a church fighting for families. We have implemented several events throughout the year that allow families to come together in a safe environment and spend quality time together. We have also pushed hard for kids and parents to work together on their GodTime cards after every weekend. And, if you have seen my wardrobe or areas of ministry, it wouldn't take long to see my passion for ORANGE!
ORANGE: What Phase, or age-group, do you currently work with? What do you love about this Phase? What puzzles you about this Phase?
KORY: I am currently the children's pastor that works with K-5th grade. However, our church has implemented a new middle school ministry on the weekends for 6th-8th grade that I play a major role in. We are currently fighting for retention with our upper elementary kids to keep them engaged in ministry and get them integrated into the church. I love the elementary ministry age because of their pure hearts and eagerness to learn about Jesus. Also, the worship time is one of my favorite times of the week.
I am also really loving the middle school ministry right now because you get to take it to the next notch. I get the opportunity to preach, and it is really moving to see the kids respond to the Word of God every weekend.
I get puzzled in the elementary side when parents almost persuade their kids to attend church in the main auditorium with them rather than allow them to learn in an age-appropriate ministry.
Middle school is puzzling in general. They are constantly changing and there is no real consistency. They are trying to figure out who they are and who they want to be around. But I love them! And I love sharing Jesus with them.
ORANGE: What is your most vivid Orange memory?
KORY: The most vivid Orange memory is the phrase, "Time matters." When you see the time you have left, you get serious about the time you have now. This concept really stuck with me. Also, the picture of the marbles in the jar. I am thankful for resources like this that empower the families to get serious about the time they have with their kids. Also, having Misty Phillips in your corner as your Orange Specialist is a plus. She is constantly encouraging me with an email, a card, or even finding a way for us to bring our intern to The Orange Conference. I'm very thankful for the passion of the Orange staff.
ORANGE: Is there a particular resource, book, product or event by Orange that's been pivotal in your ministry? If so, what is it and what did you get from it?
KORY: The Orange Conference is a pivotal event for my ministry. And over the last five years, I have seen how this has grown not only for me but for our team. My first year, two of us attended. Next, we had four. The year after, we had seven members of our team attend. Last year, we had 10 people from elementary and high school ministry. This year, we have the opportunity to bring 16 people to attend Orange Conference!
This time is so valuable for me personally. This is a time for me to re-charge, re-tool, and re-establish vision for the ministry God has called me to. I look forward to The Orange Conference every year. Thank you for pouring so much time, energy, passion, and creativity into one week.
Stories remind us of where we were, where we're going and why we do what we do. If you have a story about how God is working in your ministry, we'd love to hear it. Email us at: mystory@rethinkgroup.org
Follow Us
Stay connected to us and be the first to know about exclusive deals and upcoming events.