Creating A Ministry Culture From Scratch
by Kirstin Vlodica You could cut the awkward silence with a knife. We stood in the big empty multi-purpose room to pray before first service began. Six of us. There were six of us, including us full-time kid's ministry staff. A couple of people wandered in looking confused as we began to pray but ducked out […]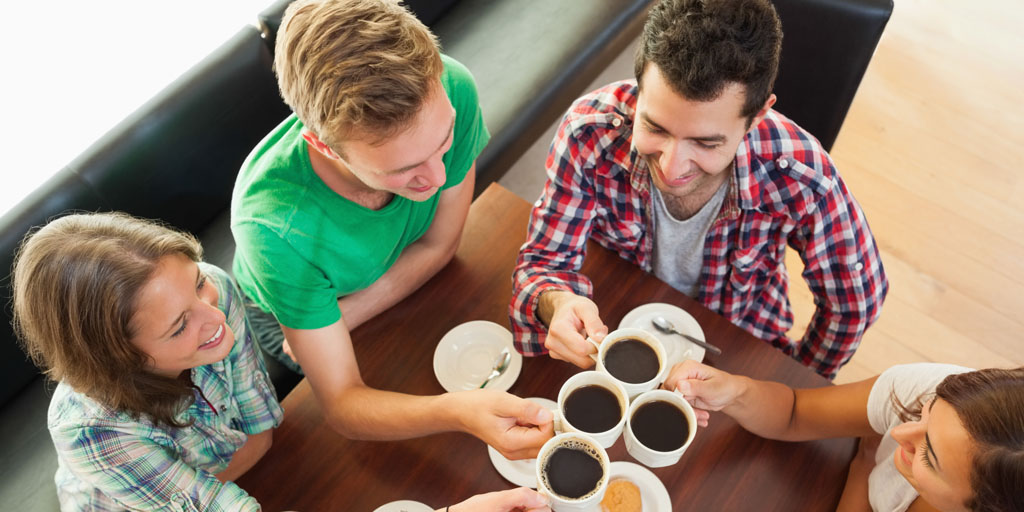 by Kirstin Vlodica
You could cut the awkward silence with a knife. We stood in the big empty multi-purpose room to pray before first service began. Six of us. There were six of us, including us full-time kid's ministry staff. A couple of people wandered in looking confused as we began to pray but ducked out embarrassed when they realized we were having some kind of meeting. At the time, we had over 40 leaders serving on a Sunday morning but most went straight to their rooms without saying a word. Many served once a week. I left the prayer circle, relieved it was over and wishing I could remember the name of the volunteer I saw rush past me without making eye contact.
A few months later, I accepted the director position in that same ministry. As I met with my team of area coordinators and staff, I was determined to figure out a way to create a ministry culture where no one ever had to stand in an empty room wondering why they were even there. We had already implemented a small group model of sorts but many still only volunteered once a month. I knew I wanted leaders to begin to take ownership of their few kids and catch a bigger vision. But first, we just started having fun together. I started with my staff. We sometimes held our staff meetings at our favorite coffee shop, went on retreats to the beach to plan budgets, did service projects together, and went for ice cream often. It was contagious. Our elementary team had a bowling night with leaders and their families. We had pizza together after church. As a mom of young kids, I started a park play date morning to start connecting with leaders who are fellow moms. We started intentionally inviting our leaders to coffee and using the Lead Small coffee talk resources. We held a fall kick-off with a "Lead Small" theme where everything was miniature—mini tacos, mini burgers, mini corn dogs, mini ice cream cones, etc. We even put mini place settings and a mini vase of flowers on each table. We gave our leaders cheesy gifts like mini flowerpots that thanked them for helping kids "grow." We started a morning huddle where we make special reserve coffee and serve a continental breakfast to our leaders each week. We link arms during morning huddle prayer, we break into groups and pray for each other, we celebrate birthdays and anniversaries each month.
In a year's time, we've gone from having most leaders serve once a month, to an entire elementary team who serves every week and owns their group of eight kids each. Our preschool team now either leads every week or has paired up to take on the same group every other week. The amazing thing is, we asked very few to make the change. Many came to us expecting more, wanting a change, and ready to jump in. You see, we started reminding them that they are part of something BIG. We gave them a community and a team so they didn't feel alone in ministry. We came alongside them and celebrated even the little things. Suddenly, the awkward circle became a tight knit group who will hardly be quiet long enough so I can give our morning announcements.
We just had our year-end Spring celebration. Over 80 leaders and their families showed up for a fiesta and some delicious tacos. I stood in that same room that had once been empty and awkward, and saw them greet each other with a hug or a high-five, watched their kids get excited about hanging out, and heard them laughing together hysterically. The brightly colored banners, silly photo booth with props, and piñatas hanging from the ceiling, seemed an especially bright contrast to the white walls and silence of where we'd begun just a couple of years earlier.
I'm so thankful to be a part of this community who has asked God to show up in big ways and has taken on the challenge of expecting those big things in the lives of their few and in the hearts of our team. We can't wait to see what will happen next as we stack hands each week in expectation that God will lead big as we continue to lead small.
Kirstin Vlodica is the children's director at Central Peninsula Church in Foster City, California. You can find out more about Kirstin's church online, on Facebook, or on Twitter.
Follow Us
Stay connected to us and be the first to know about exclusive deals and upcoming events.