Thinking Orange in a Portable World
by Andy Wood & David Hibiske When we started South Bay Church in 2009, we spent over three years as a "church in a box." Our budding family ministry had to get creative with everything from meeting spaces to casting vision to our growing volunteer base. We found that "thinking Orange" as a portable church […]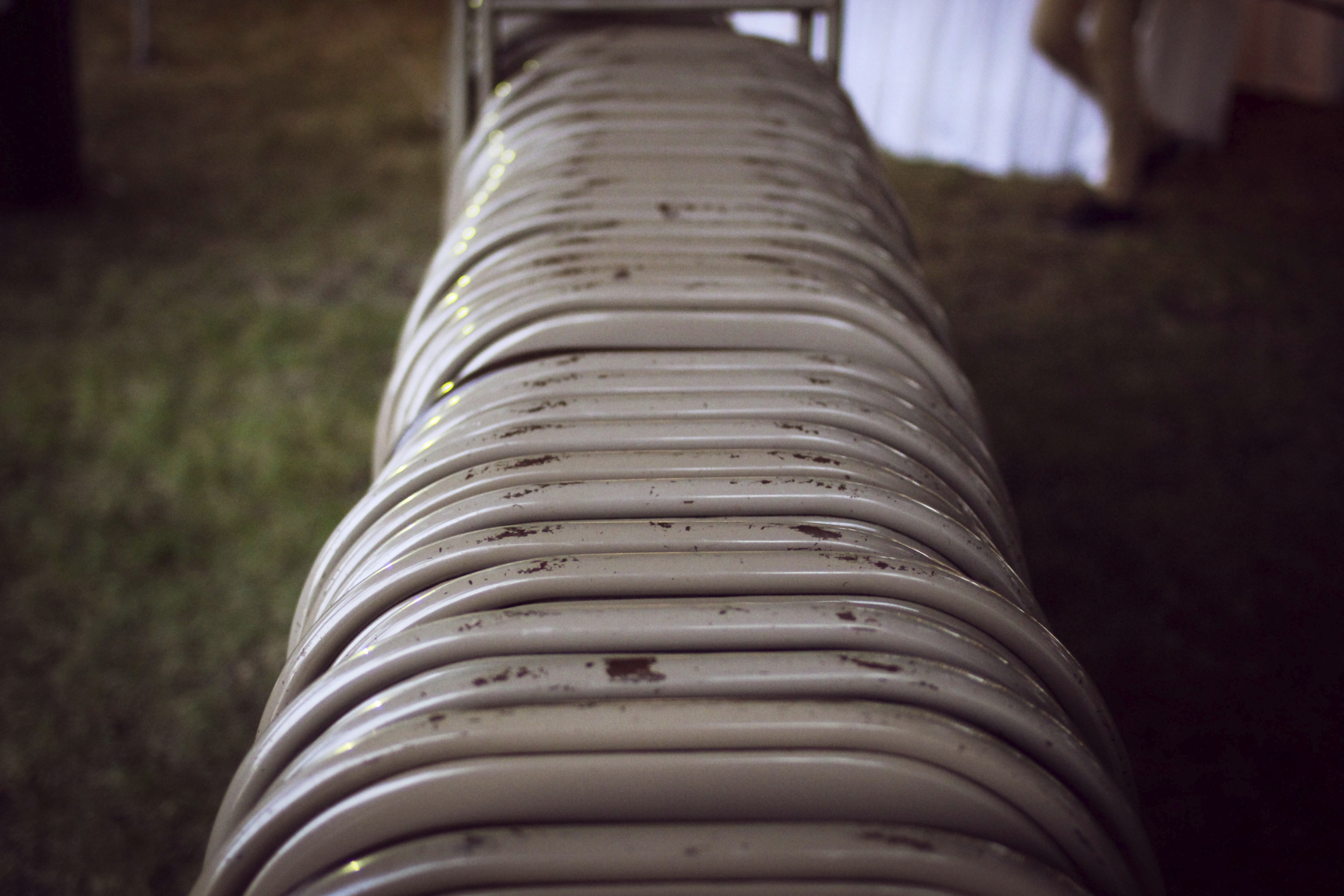 by Andy Wood & David Hibiske
When we started South Bay Church in 2009, we spent over three years as a "church in a box." Our budding family ministry had to get creative with everything from meeting spaces to casting vision to our growing volunteer base. We found that "thinking Orange" as a portable church required strategic planning, highly-invested leaders, and consistent volunteers.
Even if your meeting location is unstable, your family ministry need not be. Consider the following six principles as you begin building your ministry:
1. Create a culture that values both simplicity and excellence.
"Simplicity with excellence" should describe everything from facilities to programming. For example:
Outsource your programming to Orange. This allows your volunteers to focus on ministry and on growing their leadership teams.
Make setup and teardown simple and organized. If the resources are available, you can outsource this too.
Building this value in your culture requires a Family Ministry leader who will own it. Consider: Who on our staff team will champion this value?
2. Cast vision for consistency with volunteers.
Leading children (or adults!) to say "yes" to Jesus takes consistency over a long period of time. Show your volunteers the value of building relationships with their students. The power of these relationships cannot be overstated. You simply cannot make a life-changing impact on a child or student without consistent and persistent friendship, mentoring, teaching, and encouragement.
3. Develop your relationship and communication with your "landlord."
If you gain the trust of your location hosts, they may become more willing to share additional space (if available) and accommodate your needs.
Start by working to understand their decision-making process. On your end, be thorough, provide specific dates/details, communicate your needs clearly, and ask for information in advance. We learned the importance of this behavior the hard way when we arrived one morning and found we couldn't use our regular kids' space. That day, our nursery was held in the hallway!
The second part is to always under-promise and over-deliver. Leave their space better than you find it when you arrive to set up.
4. Filter all decisions through a family ministry lens.
Consider: How are we staffing, resourcing, and giving vision to Family Ministry? The sooner you incorporate this mindset into your church's decision-making, the easier it will be to build out as you grow.
Look for great leaders who are passionate about Family Ministry, and make sure they're given a voice when big decisions are made.
5. Don't take on too much too quickly.
Start with a target age group and build out from there—it doesn't need to happen all at once.
We began with a Sunday morning children's ministry, and then 18 months later, started a life group for students. Three years into the life of our church, we launched a student ministry—and now, five years in, we're building a parent ministry. It takes time to build the various components of a Family Ministry.
6. Evaluate your environments with a family ministry perspective.
Evaluate the Sunday morning experience from a variety of perspectives:
Parents: Does check-in take a long time? Is it safe here? Will my kids like it?
Kids: Will I have fun here? Do I want to come back? Are these the same teachers/leaders I had before?
Newcomers: Where am I supposed to go? How do I check in? Is the facility clean? Is it a good idea to drop off my kids here?
Consider the "cringe factor"—something about another environment (like a park or shopping mall) that makes you squeamish and likely to never return. You could even have a "secret shopper" visit your family ministry to provide feedback.
Finally, consider what your church is communicating about family ministry:
Does your ministry communicate a clear mission, vision and values? (Consider signage for added emphasis.)
Is your website easy to find and equipped with resources for both new and regularly attending families?
Are strong, passionate leaders encouraged to lead in this ministry?
As Andy Stanley says often, always put your best leaders on your best opportunities. Make sure to empower people in the family ministry area. You will find that leading well in this area opens a powerful window for impacting families—it's worth the investment, "portable church" or not.
Andy and his wife, Stacie, along with three other families moved to California to start South Bay Church in 2009 with a dream of impacting Silicon Valley with God's love. Currently, South Bay Church has a campus in the cities of Sunnyvale and North San Jose. Andy and Stacie have been married for 11 years and have two sons, Caedmon and Sammy and one daughter, Karis. Andy is passionate about training leaders, teaching God's Word in relevant ways, and creating environments where those far from God come to know Him personally.
Follow Us
Stay connected to us and be the first to know about exclusive deals and upcoming events.