Try Orange Free
by Reggie Joiner What would happen if you treated every kid like they are made in the image of God? Have you ever considered that what you teach kids should be built around how you should treat kids? Think about it. If you really treat EVERY KID Like they have the potential . . […]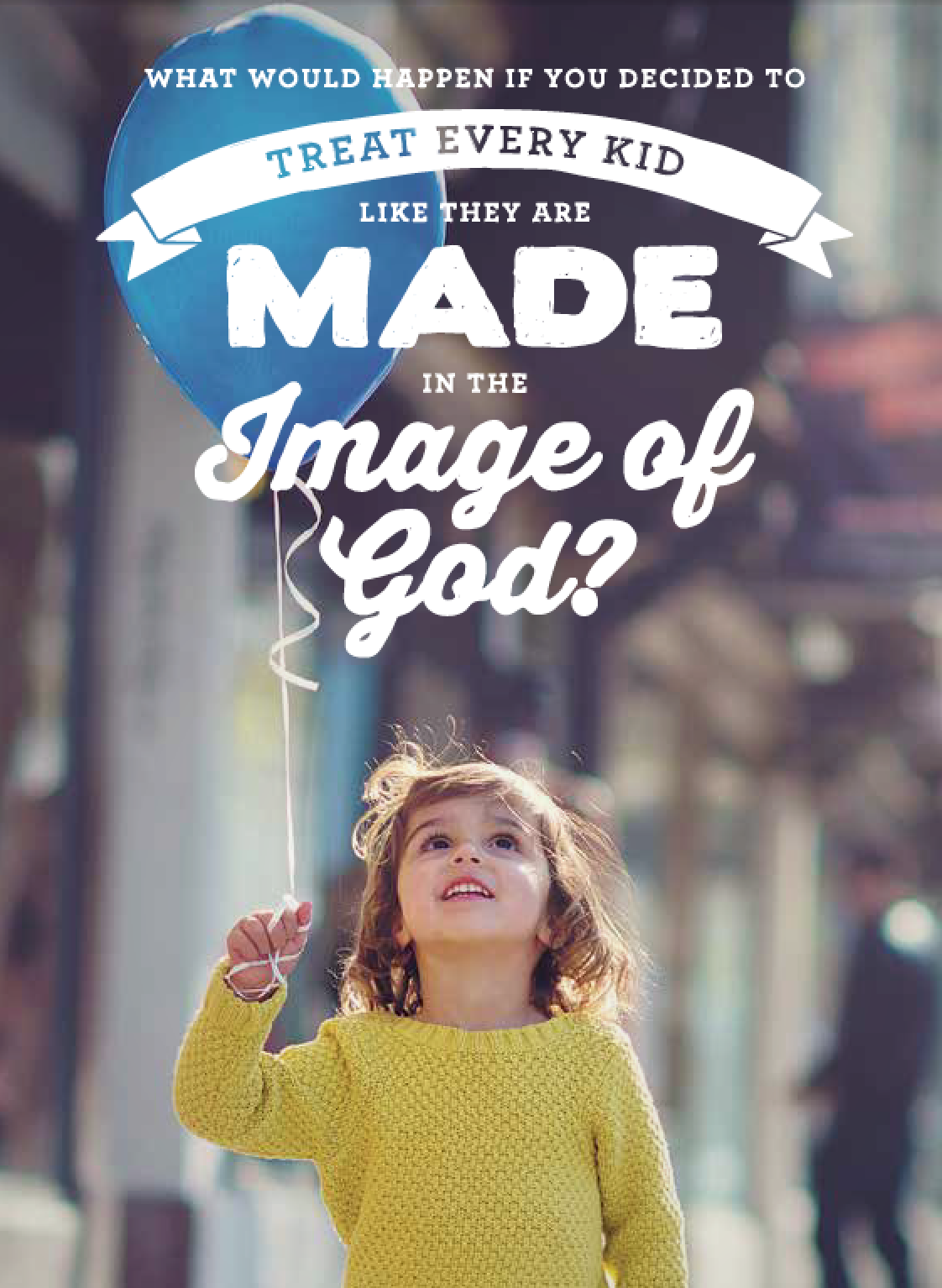 by Reggie Joiner
What would happen if you treated every kid
like they are made in the image of God?
Have you ever considered that what you teach kids
should be built around how you should treat kids?
Think about it.
If you really treat EVERY KID
Like they have the potential . . .
to believe, imagine, and love
to care, relate, and trust
to reason, improve and lead
then it should change how you teach.
It should actually make a difference in everything you do
if you started treating EVERY KID who breathes
like they are created in the IMAGE of GOD—
whether they believe what you believe or not
whether they go to your church or not
whether they are Christians or not
Just teach every kid,
Lead every kid,
Influence every kid . . .
like they are made by God
like they matter to God.
A lot of things could change . . .
It could change what parents in your community think about your church.
It could change what adults in your church think about families in your community.
It could change what leaders think about children and youth ministry.
It could change what you think about what you do every week.
It could also change what kids and teenagers think about themselves.
But most important . . .
When you treat every kid like they are made in the image of God
it could change what they think about God, and that could change their future.
When someone understands they are made in the image of God,
they tend to look at the world and themselves in a different way.
This one idea can affect . . .
How they make decisions.
How they view sex.
How they use technology.
How they relate to their parents.
How they see the church.
How they care about people.
How they trust God.
So if you teach and lead like every child is made in the image of God,
you could profoundly affect their future.
Have you ever considered the fact that there is one thing every leader
and parent everywhere have in common when it comes to their kids?
They all want their kids to have a better future.
A future where three things happen.
1. Smarter decisions
2. Stronger relationships
3. Deeper faith
That's why we think it's important to take our cue from what Jesus
said when He clarified that the Greatest Commandment is to . . .
LOVE GOD AND
LOVE YOUR NEIGHBOR as
YOURSELF
Jesus actually claimed that,
"All the law and prophets hang on this commandment."
So, what if you simply decided to organize what you teach
the way Jesus said it's already organized anyway?
What if you hang what you teach this week
on what Jesus said matters most?
LOVE
It's simple.
Just make sure every story, every principle, every truth reinforces
to everyone what it means to love God and be loved by God.
What Jesus said makes sense when you
believe someone is made in the image of God.
Actually, everything Jesus said and did reminds us
that we were all made in the image of God.
Think about the gospel story.
Jesus lived a life that modeled the image of God.
He showed us what it looked like to grow up and perfectly reflect the image of God. He treated every man, woman and child as if they were significant. His life was a perfect demonstration of how God cares for us, because He was God.
Jesus taught in a way that appealed to the image of God in every person.
He challenged his audience to tap in to their capacity to love God, their neighbors and even their enemies. He appealed to their God-given reasoning and imagination and urged them to be a reflection of God's light and love to the world around them.
Jesus died so that He could redeem the image of God.
He became the ultimate sacrifice for every human. His death for us confirmed that we have intrinsic value to God in a way the rest of creation doesn't. It validates God's timeless plan to rescue and reclaim us as His children.
Jesus rose again and is transforming us into the image of God by His Spirit.
He overcame death and empowers those who trust and follow Him to demonstrate the nature of God in a unique way. The Spirit of God lives in us as believers to compel and to conform our lives to the image and character of Jesus.
That's why we happen to think that EVERY KID
who follows JESUS will grow up to reflect the image of God
in a way that will impact their future.
Our goal is for them to grow up reflecting the character of Jesus
and mature in "wisdom and stature and favor with God and man."
Why?
Because we believe that every kid is made in the image of God
and has the potential for a better future.
That's why what your content should be
organized around is what Jesus said and did.
That's why what you give leaders to teach kids
should also affect how those leaders treat kids.
That's why what you do this Sunday,
should be reinforced by every parent on Monday.
That's why what you say this week should be connected
to everything you need kids to hear this year.
If you do that,
you will have more than just a curriculum,
you will have a strategy.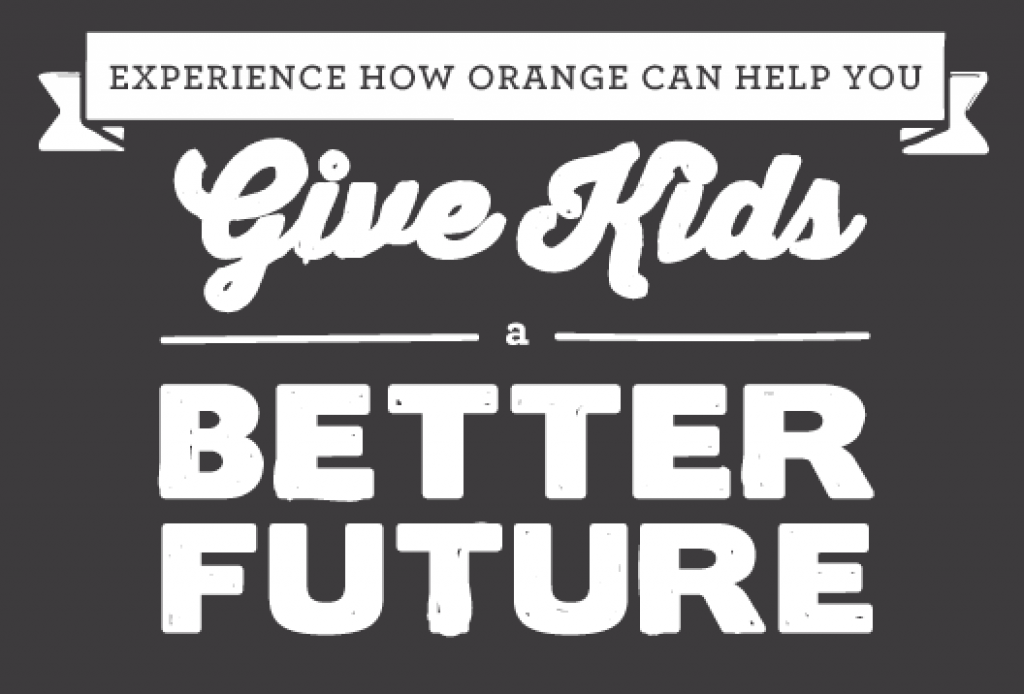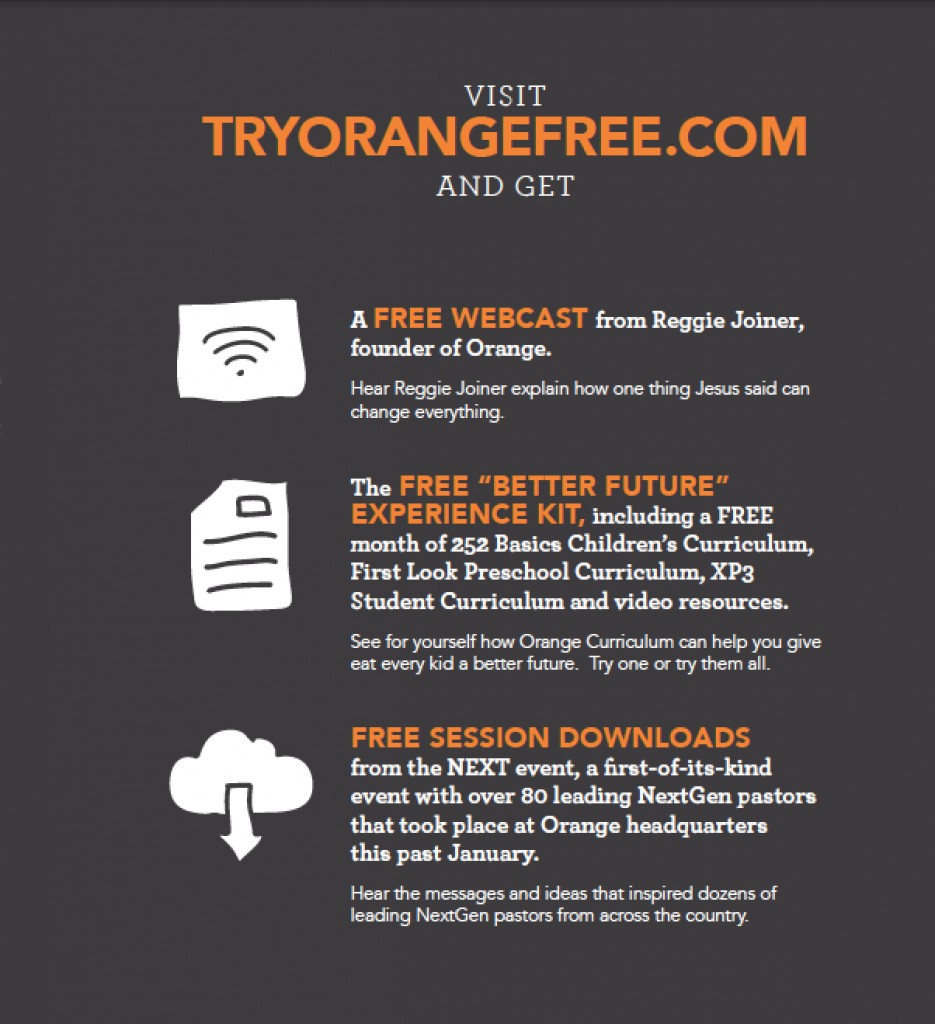 Limitations apply. See our website for details. Offer expires June 30, 2015.
Follow Us
Stay connected to us and be the first to know about exclusive deals and upcoming events.