5 Things Every Special Needs Leader Needs To Know
by Connie Hutchinson Over the last 22 years, I have witnessed firsthand a growing recognition among churches of the value of including children and adults with special needs in the body life of their churches. My goal is to identify and break down any barrier that keeps people with disabilities and their families from being […]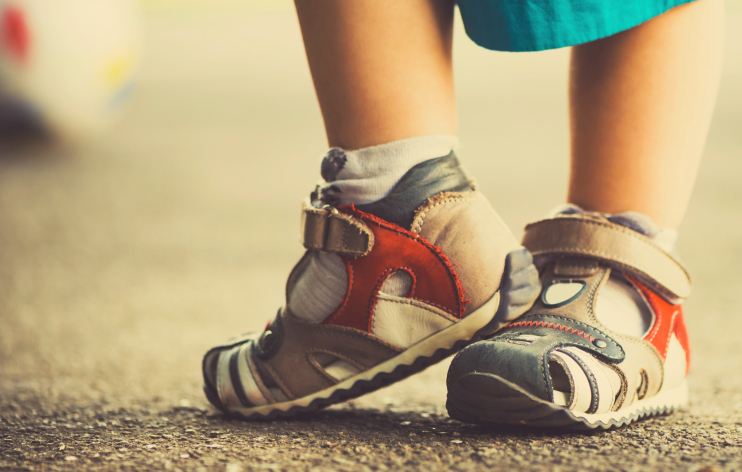 by Connie Hutchinson
Over the last 22 years, I have witnessed firsthand a growing recognition among churches of the value of including children and adults with special needs in the body life of their churches. My goal is to identify and break down any barrier that keeps people with disabilities and their families from being able to fully participate in the body life of the church. Have there been obstacles? Yes! But, as Joni Eareckson Tada stated at one of our Disability Awareness Sundays several years ago, "A person with a disability can do more for the spiritual well-being of the church than you can imagine."
Five things that I have learned:
Obstacles are predictable and at times they may feel personal. Staff awareness is the key; physical barriers are often easier to overcome than attitudes.
You will change your perspective as the ministry grows. At first, I was almost militant that every child with a disability needed to be fully included in regular Sunday school. Over time, I have come to look at the needs of each child individually, and then decide if an inclusive environment or special environment best meets the child's needs. Flexibility!
Your greatest impact may be shaping parents expectations for their child. Sunday morning is not an extension of the child's therapy but a time for them to grow socially and spiritually in their love and understanding of Jesus. Individuals with intellectual disabilities are capable of learning and absorbing more than you think. Encourage parents to invest in the spiritual development of their children with special needs.
It will take five years to lay the foundation for your ministry. There is wisdom in pacing the growth of your ministry. Start slow! Identify the needs of one child with special needs in your church and go from there.
You have to be strategic. Sometimes you'll have to say "No." As needs change and more programs are offered in our community, we have had to reevaluate and say "No" in order to say "Yes" to what is most beneficial to our families and community. An example of this is our Rainbow Express program, a week-long day camp our church puts on for children with disabilities and their peers. This has taken the place of our sibling group and respite Saturdays. It is a lot of work—but strategic—and the highlight of the summer to many families in our area.
We finished our sixth Rainbow Express Day Camp in August. I was exhausted from it but filled with the realization that this outreach made an incredible impact on our community. For one week in August from 9 a.m.–2 p.m., our campus was filled with children (ages 5–17) with special needs, peer buddies their age, teen counselors and volunteers. Below is a letter sent to our staff from an appreciative mom:
"Dear EvFree Fullerton Rainbow Express Staff:

"As a mom of an autistic young man, I just want to tell you how much you touched my heart and how you have ministered to me this week.

"Although Aaron can't be at Rainbow Express due to his age, his sister registered as a buddy. I have been sitting at our church coffee bar, enjoying my coffee and favorite books, and I couldn't help but notice the awesome event taking place in front of my eyes. The running, laughing and occasional screaming brought back so many memories of my personal journey and struggle with Aaron in his early years. But yet, you, the young counselors and staff, have displayed so much compassion, patience and God's grace to ensure the camper's safety and good experience at the camp. I can't speak for other families, but I can tell you that you have ministered to me, a mom with a severely autistic young man, tremendously this week. It warmed my heart to see your genuine compassion toward this very special group of children, whom oftentimes society sees as a burden. You have demonstrated God's unconditional love to the campers and to their families, and you are blessing me, and I am sure many others too."
Years ago, a parent framed the following words that are on my desk: "God does not ask us about our ability or disability but our availability." I pray the above five things I have learned will help you to be available to include people with disabilities in your church body—for the spiritual well-being of all!
Connie Hutchinson is the director of special needs at First Evangelical Free Church of Fullerton, California. Considered to be one of the longest serving special needs ministry staff leaders, Connie has lead EvFree's special needs ministry for 22 years. Connie oversees ministry participants' individualized inclusion plans, five Sunday school classes, weekend programming, and respite, as well as teen and adult connection events. Connie also directs EvFree's summer experience for kids with special needs, trained teen buddies, and typical peers. Connie has directed camps for teens or abused children in the foster care system for more than 10 years. Connie's husband of 43 years, Mike, is her most important ministry partner. And Connie considers the lessons learned from her adult daughter Julie, who has Down syndrome, to the most valuable training for her work in the disability arena. Connie proudly shares that Julie was the first person with intellectual disability elected to EvFree Fullerton's deacon board.
Follow Us
Stay connected to us and be the first to know about exclusive deals and upcoming events.